The key is to stay drug free
Students were encouraged to dress up to helps raise awareness for drug prevention for this year's Red Ribbon Week theme: Your Future Is Key, So Stay Drug Free. Student's Against Destruction Decisions (SADD) club hosted the event.
SADD club sponsor, Greg Finkel, hopes that this event will make an impact on Wiregrass Ranch High School.
"Wiregrass has many issues that we have been focusing on; a majority of the issues obviously being drug awareness, alcohol awareness, and bullying. It is important to know how to make the right choices. This event is really an eye opener to students," Finkel explained.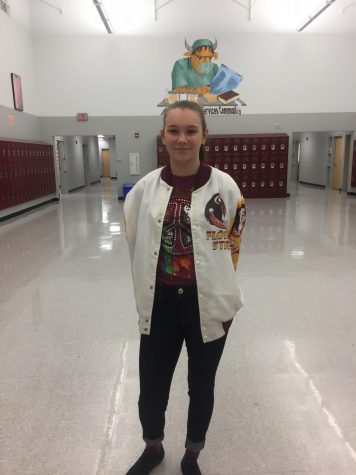 On Monday, the first day of Red Ribbon Week, the theme was to "Be on a drug free team," and wear your favorite sports' team shirt or jersey. This happened to be many students' favorite dress up day, including sophomore, Kellan Rivera.
"Today is probably my favorite day because we got to wear something to promote our favorite team, and I am a big fan of sports and watching them," Rivera said.
Tuesday was "Put a cap on drugs day," where students could wear a hat to school. On a normal day, students usually aren't allowed to wear hats to school, but this day allowed them to wear a hat for a purpose.
Jean Rivera, senior, explained that "put a cap on drugs" was his favorite day this week.
"My favorite day was hat day, because you get to wear funky hats and I always wear hats outside of school," Rivera commented.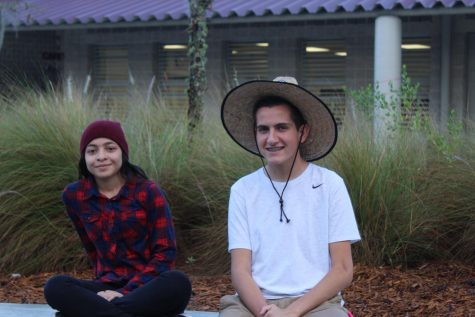 Wednesday was a "Red-out." Students were encouraged to dress in all red this day.
Thursday was "Sock it to drugs day," which allowed students wear crazy socks with different colors and patterns on them. This was also a lot of students favorite day this week because they enjoyed wearing crazy socks to school.
Friday was the last day of Red Ribbon Week and students were encouraged to dress up in Wiregrass colors and spirit gear. Also, students were able to take a drug free pledge, which they signed to "say no to drugs."
SADD club President, Maritere Pita, was happy with the participation this week during Red Ribbon Week.
"We had themes for each day and we were a little nervous that people weren't going to do it, but almost everyone participated and it was a successful week," Pita said.
Finkel was also impressed with the success of Red Ribbon Week.
"This year, students are signing the pledge board and if you look carefully at the board, some kids actually put down what date they went dry, which is absolutely amazing. When you see things like that, it kind of sends a chill down your spine. This year, quite honestly we did a really nice job," Finkel explained.
Leave a Comment
Your donation will support the student journalists of Wiregrass Ranch High School. Your contribution will allow us to purchase equipment and cover our annual website hosting costs.