The Era of The Stampede
The Stampede newspaper has been online for three years now under the leadership of Mrs. Swain.
Ashley Swain has been the newspaper adviser at Wiregrass Ranch High School for the past three years. Swain works hard each week to ensure that the WRHS newspaper, known as The Stampede, is running smoothly. The Stampede publishes content daily on their website, Twitter, and Instagram.
The Stampede consists of multiple sections: sports, entertainment, news, student life, opinion, and podcasts. Each section has an editor and a group of writers that works to produce content for the website. The Stampede also has a photography team that takes pictures for Instgram content and articles.
Senior Emily Baig has known Swain for two years, but this is her first time taking her class.
"Swain is such a great teacher," Baig explained. "She cares so much for her students. I remember right after she had her baby she was in the hospital bed grading our articles."
Even when students face challenges, Swain is always there to support her students.
"I remember there were a few weeks where I was just stuck on a topic to write about," Senior Kaci O'Sullivan said. "Mrs. Swain wrote out a list of school events happening around school and that really helped me. I appreciated that."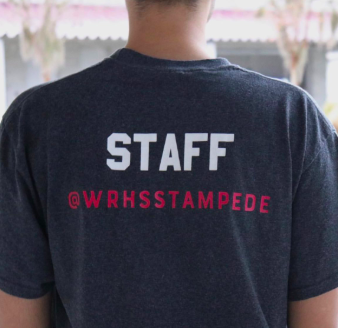 Many students in the class appreciate the freedom given to them when it comes to choosing their article topics.
"I liked how each week I could choose what I was going to write about. It opened up the opportunity for creativity," Senior Philip Carvalho stated.
This year's staff achieved many milestones for The Stampede.
"I am very proud of the staff we have this year. This was the first year we were publish on Best of Sno and achieved the distinguished Sno Site honor," Swain explained."The students worked very hard to make our website what it is today."
To become a SNO distinguished site takes a lot of work. In brief, there are six standards that have to be met within the website. Once each standard is met, a badge is awarded to the staff. Therefore, once all six badges are earned the website is reviewed and hopefully is awarded the SNO distinguished site.
"Swain pushed us so that we worked hard to get what she wanted us to achieve," Senior Alexis Marquith explained. "If it wasn't for her, we would not have gotten this award. I am really glad to have her as my teacher."
The class of 2019 newspaper staff would like to give a huge thank you to Mrs. Swain for all her hard work that she puts in to The Stampede as well as carrying herself as a great journalism mentor that the staff looks up to. Do you want to be a Stampede staff member next year? Make sure to sign up for Journalism-Newspaper.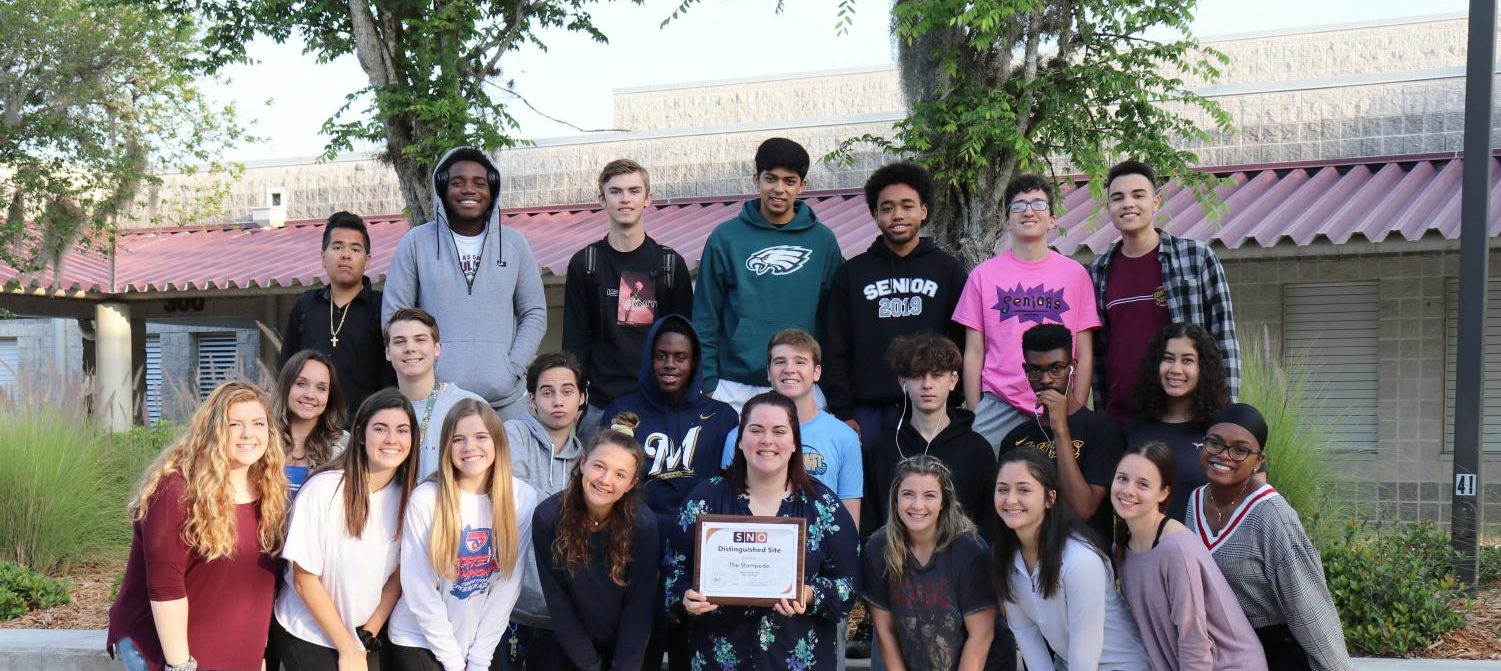 Leave a Comment
Your donation will support the student journalists of Wiregrass Ranch High School. Your contribution will allow us to purchase equipment and cover our annual website hosting costs.