SADD National President: Shaina Finkel
Since achieving this new role, Shaina has spoken at the National Highway Traffic Safety Region 4 Conference, traveled to DC for a SADD Board of Directors Meeting, and hosted countless volunteering opportunities for her local SADD chapter.
Wiregrass Ranch High School senior, Shaina Finkel, was named the National SADD club President at the start of the school year.
SADD (Students Against Destructive Decisions) is a non-profit organization that "empowers and mobilizes students and adult allies to engage in positive change through leadership and smart decision-making."
SADD club has been a large part of Shaina's life for quite some time, as she has participated in events since the age of seven.
"I fell in love with the organization at a very young age [and] SADD started to consume my life, in the best way possible," Shaina Finkel said. "When I saw how dedicated I was and how much time I put into it I wanted to find a higher leadership position. There were many events I wanted to do and ideas I had that I couldn't accomplish on my own here in Wesley Chapel, finding a larger audience would allow me to have more people want to help because they share similar goals."
Shaina admits that she never saw herself actually being picked for this role, but she persisted nonetheless and submitted an application that consisted of answering questions, submitting a resume, and making a video. This then led to a two-round interview process.
"It is not everyday you are chosen as the National president of a non-profit organization," Shaina Finkel started. "It is one of those things where you know it exists but you never see yourself there because it doesn't seem reachable; Applying was a shot in the dark, [and] of course I was very hopeful to receive it, but my expectations were not high."
Shaina's dad, and Wiregrass SADD club sponsor, Gregory Finkel, however, said that he was not surprised that his daughter landed this role.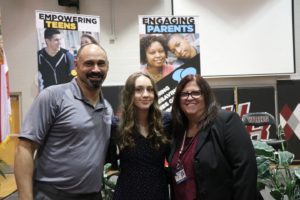 "There couldn't be a prouder moment," Gregory Finkel said regarding his daughters position. "[I was] quite amazed, but at the same time, it was going to happen."
This extremely competitive role includes very important duties like leading and overseeing the Florida SADD organization as a whole. Additionally, Shaina Finkel serves on the National SADD Board of Directors on three committees: alumni engagement, fundraising, and the governance committee. She also looks over the National Student Leadership Council and brings ideas and activities from a national level, to the state, and finally to Wiregrass.
"I don't really have words to explain what this means to me; it has changed my life forever," Shaina Finkel stated. "The opportunities I have received, people I have met, and everything coming for me in the rest of my term is incredible beyond words. I get the opportunity to work with amazing people who want to achieve the same things as I do and I couldn't ask for anything more."
Rick Birt, president and CEO of SADD, praised Shaina with kind words as well.
"If I could describe Shaina in one word it would be passion," Birt started. "Her passion for others, her passion to make an impact, and certainly her passion for SADD shine through in all she does. This is what we look for in a National President – an individual who will dedicate their time and talent to building, growing, and supporting all of SADD Nation."
Being so involved and holding such an important role, Shaina's future was definitely impacted positively.
"So many doors were opened with receiving this role," Shaina Finkel stated. "It has made it to where I feel as though I have a goal regarding the health and safety field, [and] it doesn't feel out of reach [anymore]. I now have resources and people that I know are here to help me reach my goals and I couldn't be more thankful." 
Leave a Comment
Your donation will support the student journalists of Wiregrass Ranch High School. Your contribution will allow us to purchase equipment and cover our annual website hosting costs.
About the Contributor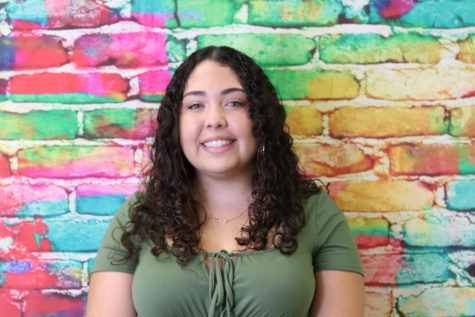 Bella Rey, Student Life Editor
Bella Rey is a senior at Wiregrass Ranch, and this is her second year writing for The Stampede. She loves to spend time with her friends and family and...