Schools implementing a new wave of education
AP Computer Science Principles is a course that offers more than one might think.
The bureau of Labor and Statistics reports that STEM jobs, those trained in science, technology, engineering or mathematics, are growing at a faster rate than all other jobs and computing degrees are the number one source of new wages in the United States. Pasco County schools adopted the course AP Computer Science Principles in 2016 to help prepare their students for this fast growing field. 
"It was important for Pasco to include AP Computer Science into the curriculum because parents and students want it and the industry demands it," Pasco County District Senior Instructional Specialist, Roberta Starling, said. "AP Computer Science Principles is needed in a world class education to prepare Pasco County students to be the innovators and creators of tomorrow."
"
AP Computer Science Principles is needed in a world class education to prepare Pasco County students to be the innovators and creators of tomorrow.
— Roberta Starling
Florida Governor Ron Desantis is also making computer science a priority, signing House Bill (HB) 7071 in 2019 which allowed specified computer science courses to substitute for a required math or science credit at the high school level. Desantis also recommended $10 million be set aside for training and retaining computer science teachers, creating more pathways for Florida students to acquire computer science skills.
"Every industry is in need of computer programmers," Starling explained. "Every 21st century student should have a chance to learn about algorithms and how the internet works; computer science is foundational knowledge necessary for all students."
AP Computer Science Principles does not focus solely on learning coding languages such as JavaScript, it also revolves around other topics like algorithmic bias and computer security, delving deeper into issues like systematic behavior and the larger impacts of computer technology.
"It is a great course to take even if computer science is not your cup of tea," AP Computer Science Principles teacher Tat'yana Pashnyak said. "You are able to develop critical thinking and it's a good introductory course for anybody who wants to be a more well-rounded person."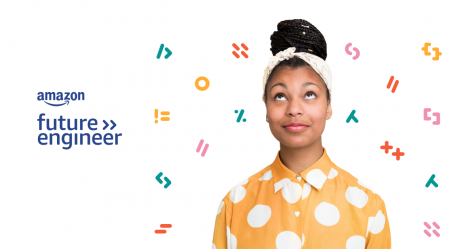 Large companies, such as Amazon, have created programs to help more students gain access to a STEM education starting in Elementary school, especially those in underserved and underrepresented communities. Amazon also offers a $40,000 scholarship and summer internship to applicants that have taken an AP Computer Science course in high school and plan to pursue a similar field in college. Amazon recognizes the importance of making sure all students have access to the resources these courses provide, as does Pasco County schools.
"It was important for Pasco to expose students to computer science in high school as it is reported by the National Center for Education Statistics and College Board that females that try computer science in high school are 10 times more likely to major in it in college and underrepresented minorities are seven times more likely," Starling explained.
Senior Katherine Lang is currently taking her first computer science course and has developed a passion for coding.
"It's definitely made me think about pursing a career in this field or related to this field because the feeling of writing successful code is so intoxicatingly satisfying," Lang explained.
Learning to code can help students with their problem-solving skills and logical thinking which in turn can help with many other aspects of life. Many computer science courses use the program Scratch to help introduce the fundamentals of coding to students in a simple way.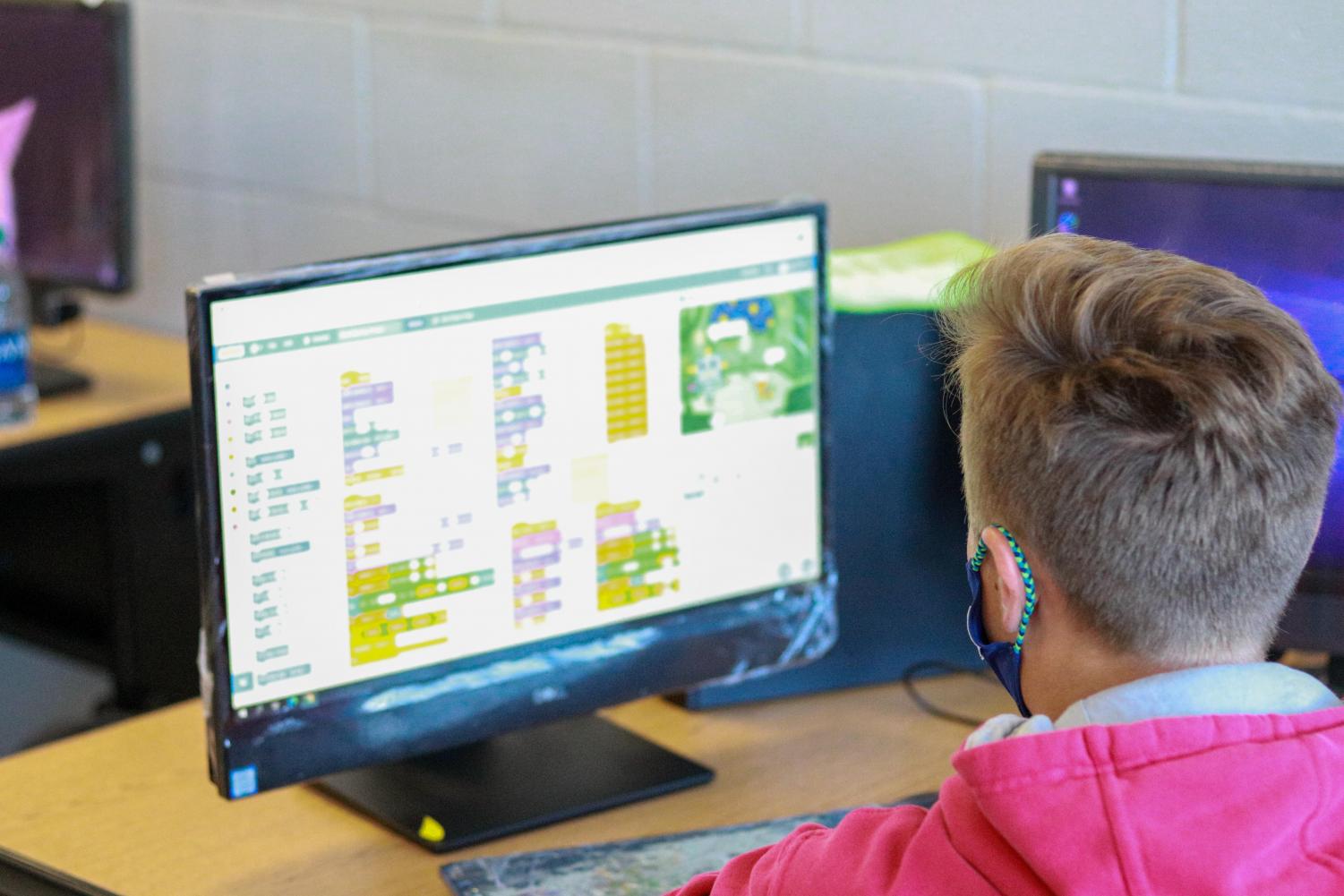 "I enjoy using the platform [Scratch] because it has a short learning curve and I like playing around with the characters and sounds," senior Reese Layne said. "It simplifies the coding process and it helps you not get discouraged in the beginning."
Students who want to continue cultivating their coding abilities, can take AP Computer Science A after building a foundation in the principles course. 
2019 Wiregrass graduate and current University of South Florida mechanical engineering student, Mackenzie Young, credits the computer science classes she took in high school with helping her in her current course of study.
"In some engineering courses, you're required to code and I've noticed it's been a lot easier for me to understand the coding languages than it's been for other students," Young explained. "It's made an aspect of the field easier for me to understand and be successful in."
View Comments(1)
Your donation will support the student journalists of Wiregrass Ranch High School. Your contribution will allow us to purchase equipment and cover our annual website hosting costs.