A guide to Devil's Den, Florida
Devil's Den is a prehistoric natural spring located in Levy County, Florida. Tourists flock to the underground spring for a one-of-a-kind experience to snorkel or dive in the crystal clear waters home to many fish and turtles.
Devil's Den is 120 feet in surface diameter, not including the underwater caves, and reaches depths as much as 54 feet. Since it is a natural spring, the water temperature is consistently 72 degrees Fahrenheit year-round. Additionally, the waters contain fossils beds dating back to 33 million years old.
Wiregrass Ranch High School seniors Brooke Bolli and Samantha Morris have both taken trips to the den.
"When I was at Devil's Den, I saw so many different fish and rocks while snorkeling," Morris said. "It was neat to be able to see right through the water."
The name "Devil's Den" was coined from the visible steam emerging from the cave opening in the winter. During cool mornings the steam almost looks like smoke coming from the ground through the gaping chimney opening. Thus, travelers started calling it Devil's Den.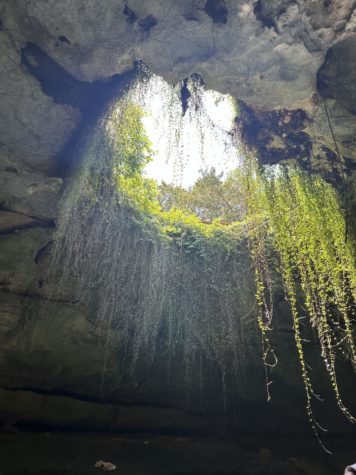 "When people were getting out of the spring, you could literally see steam rising off of their bodies and heads," Bolli said.
On the property Devil's Den sits on, guests can lodge overnight in one of the four cabins, the tent campground, or the RV park. Recreation around the area includes a heated swimming pool, two changing areas with bathrooms and hot showers, over 30 picnic tables, charcoal grills, five cabanas, two large pavilions, and lawn games, such as cornhole, scattered around.
Guests can bring their own snorkeling or diving gear; however, equipment such as snorkels, flippers, and diving gear are all available to rent as well.
"It was really easy to go in and get gear to snorkel," Morris said. "I saw divers walking around though with their own gear though so I could see why bringing your own gear could be useful and more comfortable."
If you are planning on visiting Devil's Den, you must reserve a date and time through their official website. Equipment rental, drinks, and snacks are available on-site so there is no need to request in advance. Additionally, all guests must be 18 and minors must come with a letter from a parent or guardian granting permission to go into the spring with a legal adult.
For more information contact Devil's Den at (352) 528-3344 or [email protected]. The address is 5390 N.E 180th Ave. Williston, FL 32696.
Devil's Den is a once-in-a-lifetime experience and well worth a day trip–so what are you waiting for? Go enjoy a snorkeling or diving expedition in the cool waters underground at Devil's Den Florida.
Leave a Comment
Your donation will support the student journalists of Wiregrass Ranch High School. Your contribution will allow us to purchase equipment and cover our annual website hosting costs.
About the Contributor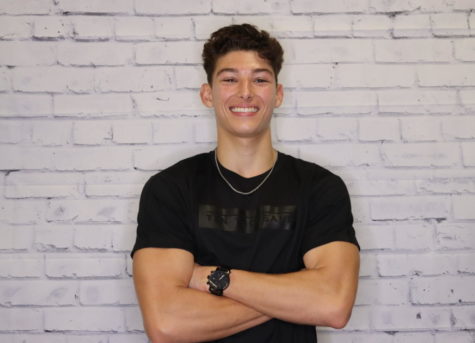 Wyatt Stoneroad, Sports Editor
Wyatt is a senior at Wiregrass Ranch High School and this is is his first year writing for The Stampede. He has played basketball for the past 4 years...