Clearwater Marine Aquarium's Winter the dolphin passes away at 16
On Nov. 11 at approximately 8 p.m., the Clearwater Marine Aquarium (CMA) announced with heavy hearts that Winter, the dolphin that inspired Dolphin Tale, passed away due to a gastrointestinal infection. The aquarium was closed the next day to allow its staff to have time to grieve the dolphin's tragic passing.
Starting on Nov. 7, the CMA staff team began releasing updates on Winter's situation, informing the public that Winter had not been acting like herself and was going through testing that hinted at a gastrointestinal infection. A follow-up update three days later on Nov. 10 stated that Winter had most likely been fighting an infection in her intestines, to which the CMA announced they'd temporarily close the aquarium on Nov. 12 in order to allow the medical team to take care of Winter, and reopen the next day on Nov. 13.
The day after this update (Nov. 11) was when the devastating news of Winter's passing were announced. The CMA said on their website that while preparing Winter for a procedure her vitals and behavior began declining. The medical staff attempted several life-saving methods to keep Winter alive, but she ended up passing away in her caregivers' arms.
"
Though Winter's time with us has come to an end, her spirit and inspiration will continue to live on in our hearts forever."
— Clearwater Marine Aquarium
"While we are heartbroken by Winter's death, we are comforted knowing that our team did everything possible to give her the best chance at survival," commented Veterinarian Dr. Shelly Marquardt, DVM, CVA. "I'm honored to work alongside such dedicated and talented professionals who gave their all for Winter."
In honor of Winter, the CMA is holding a Celebration of Life event at the aquarium on Nov. 20 through Nov. 24 where guests can come together and celebrate Winter's impact she made as an inspirational figure. Ticket prices will be reduced Nov. 20 and Nov. 21, a portion of the funds going towards the care and rehabilitation of other marine animals kept at the CMA. Aquarium staff and professionals will be having their own private ceremonies and memorials for the deceased dolphin as well.
As for what will happen with Winter's body, the CMA released a statement on their website answering commonly asked questions.
"A full necropsy was performed to help us understand the cause of her death and to learn more about her anatomy," CMA answered. "There is so much we can learn from her, even in death, to help save and care for rescued animals. Plans are being made for her body to honor her life and legacy."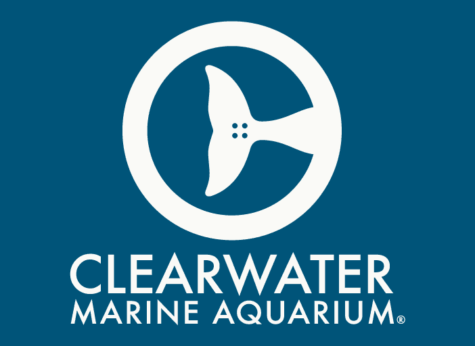 The CMA posted an obituary for Winter on a separate website hosted by them dedicated to remembering Winter. Winter was a rescued dolphin who got caught in a crab trap line and ended up losing her tail, however, she managed to survive and show resilience, especially after learning how to swim with a prosthetic tail. Her story, produced into the movie, "Dolphin Tale," inspired millions of people, showing that perseverance is key and that anything is possible if you put your mind to it. People around the world have donated $32,500 to the CMA to help fund their mission of saving and caring for marine animals like they did for Winter.
The impact this dolphin has had on people is immeasurable. A volunteer at CMA, Angelina Daugastio, commented on her experience with the dolphin after Winter had passed. Daugastio battled severe depression as a result of a chronic condition, and realized she had a connection with the dolphin upon caring and talking to Winter. In return, Winter gave Daugastio the will to live and continue living life to the fullest.
Even after her death, Winter continues to bring people together and bring awareness to saving marine life. She passed in the arms of the people she loved the most, and now continues to swim happily in a better place with her tail.
"
Winter, we love you."
— Clearwater Marine Aquarium
Leave a Comment
Your donation will support the student journalists of Wiregrass Ranch High School. Your contribution will allow us to purchase equipment and cover our annual website hosting costs.
About the Contributor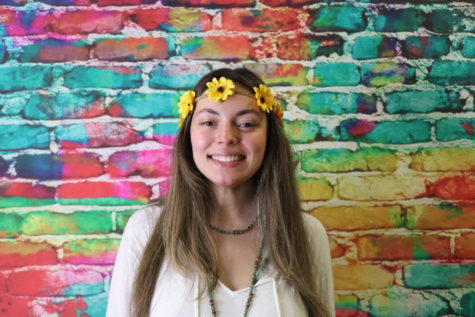 Daniela Pena, Managing Editor
Daniela is a junior at Wiregrass Ranch and this is her first year writing for The Stampede. She is a member of Key Club, Project Hope Club, and Earth Club....