Metropolitan Ministries extends aid in Pasco
Metropolitan Ministries plans to add a new campus in Pasco County, Fla. to help families in need, hoping to finish their $14 million construction plan by late 2023.
Metropolitan Ministries is a charity organization who prioritizes care for the homeless community and those at risk of becoming homeless with Christian values in mind. Their values are centered around the "4 C's": character, chemistry, competency, and calling.
Over the years, this non-profit organization has been receiving help from local communities. Wiregrass Ranch High School's own Project Hope club has been dedicated toward working Metropolitan Ministries to help those in need. Service projects range from helping in soup kitchen events to other holiday events.
"Depending on the location you are volunteering in, you could be working directly with clients- helping them shop for food and clothes, working with environmental to clean up campus, or even working in the kitchen to serve breakfast, lunch, or dinner," senior Olivia Marshall, Co-President of Project Hope explained. "It has taught me so much about what people in our community are facing every day, and has given me the opportunity to share the benefit of service work with other students through Project Hope."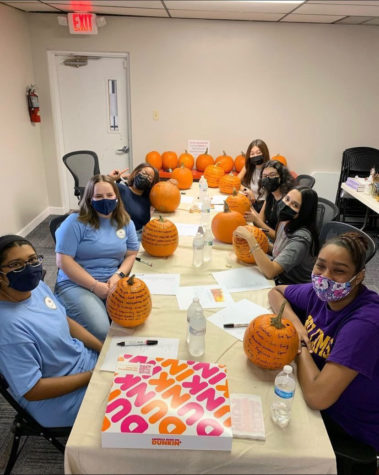 Lately, demands for more housing has increased as Pasco County's population continues to grow, and the need for another campus is evident. Metropolitan Ministries chief programs officer, Christine Long, commented on the heightened need for help within the homeless community.
"So many places in the community, housing costs have gone up exorbitantly. More and more families that have never found themselves in a tough situation before are now finding themselves not being able to afford their rent and in danger of eviction or becoming evicted," Long explained.
She stated that now their teams see up to 500 families a month, where they used to see only about 150 families per month.
Local organizations in Tampa such as Feeding Tampa Bay have also expressed concern about the increased amount of struggling families. Thomas Mantz, the president and CEO of non-profit organization Feeding Tampa Bay, made a statement regarding this.
"When there's delays, issues, or challenges, or benefits stopped, that causes families to sink much faster," Mantz said.
On Feb. 24, Metropolitan Ministries announced their plans to build a new campus by the end of 2023. The new campus in Pasco is expected to include 24 housing units in a three-story complex, a health and wellness center, a gym, a community center, a playground, and a daycare center for children. The non-profit organization has started the construction of this $14 million campus with high hopes to help the community, revamping an old property in Holiday, Fla.
"We're going to redevelop this campus and create something that's inspiring and motivational and something that's welcoming," Richard Bekesh, an architect on the campus project commented. "We recognized that Pasco had this need and that's why it was important for us here in this community to help support this need."
Hopefully many families are able to benefit from this institution in Pasco County.
Leave a Comment
Your donation will support the student journalists of Wiregrass Ranch High School. Your contribution will allow us to purchase equipment and cover our annual website hosting costs.
About the Contributor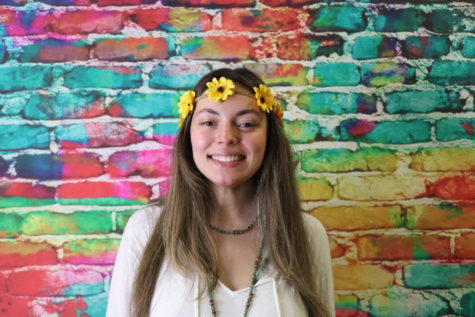 Daniela Pena, Managing Editor
Daniela is a junior at Wiregrass Ranch and this is her first year writing for The Stampede. She is a member of Key Club, Project Hope Club, and Earth Club....