Former WRHS student, EJ Hines, goes viral for rapping with DaBaby
EJ Hines, a former Wiregrass student, posted a video rapping with DaBaby during his concert at FAMU, amassing 4.9 million views.
EJ Hines, former Wiregrass Ranch High School student, and current FAMU student, went viral over the weekend after a video of him rapping "OFF THE RIP" word-for-word with DaBaby surfaced. As of October 8th, the original video posted on Hines' Twitter account has reached 4.9 million views.
DaBaby was performing at FAMU for the University's 2019 homecoming. He performed around 1:30 AM, but Hines arrived when the gates opened at 8pm, securing a front row spot.
"The first song I heard by DaBaby was 'Next Song' from his album Blank Blank, and I realized he was a different type of rapper," Hines explained. "After DaBaby released his breakout album, Baby on Baby, I knew I had found my new favorite rapper."
Hines was able to get DaBaby to notice him from the stage by keeping up his energy the entire concert and with a little help from fellow Wiregrass alumnus VJ Williams.
"VJ was recording me with his flash on and that caught the attention of DaBaby," Hines explained. "I didn't know he noticed me until I saw VJ's eyes widen toward the stage."

Loading ...
Once DaBaby saw Hines rapping every single word to the song "OFF THE RIP," he jumped off the stage to go acknowledge Hines and began rapping with him, just one foot away. Once Hines was standing face-to-face with DaBaby, the cameras were all on him.
"Folding [was] not an option," Hines said. "I had the song on repeat for over a week straight, so I wasn't worried about messing up the lyrics."
Many different videos and angles of the experience are being posted on social media, starting from Hines' Twitter and eventually making it onto DaBaby's Instagram, posted with the caption "You think I'm buddy favorite rapper? 💪😂💯." The video also made it onto various other popular verified instagram accounts after DaBaby's post.
The video began going viral after DaBaby liked Hines' tweet of the original video. Hines knew the video would get a lot of views and likes online, but was not expecting this large of a reaction.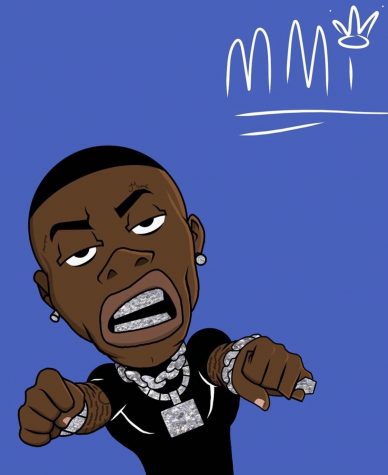 "My only goal was to get his attention," Hines explained. "It felt unreal. I still can't believe it to be honest."
Needless to say, being posted on DaBaby's Instagram account with 6 million followers is a pretty good way to gain some publicity. Hines could easily become "the guy who rapped with DaBaby," but he'd rather be recognized for his artwork someday.
"I don't want people to start paying attention to me because of this," Hines explained. "I want to be recognized for me and my art."
You can follow Hines on Twitter @errolhines5, Instagram @massah.hines, and his Instagram art page @massahmadeit.
Leave a Comment
Your donation will support the student journalists of Wiregrass Ranch High School. Your contribution will allow us to purchase equipment and cover our annual website hosting costs.
About the Contributor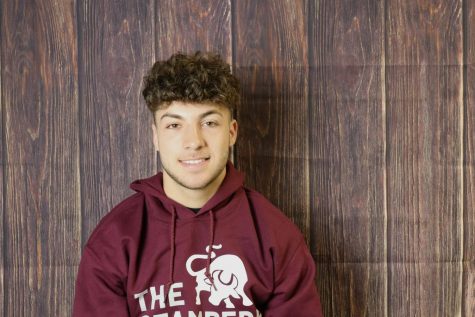 Tyler Mesnekoff, Sports Editor
Tyler Mesnekoff is a senior at Wiregrass Ranch and this is his first year writing for The Stampede. He is a linebacker for the Varsity football team and...