Cambridge General Paper possibly mandatory for Pasco County Juniors
If approved, any Junior not taking AP, Dual Enrollment, or enrolled in another alternative program, will be required to take the Cambridge General Paper course their Junior year, starting next school year.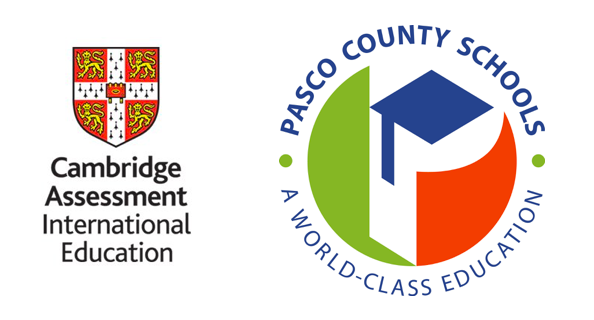 Students may notice a change on their course cards this week, as English 3 and English 3 Honors have been replaced by the Cambridge English General Paper course in Pasco County high schools. The Cambridge program is currently only offered at Anclote and Pasco High Schools as an optional English path through the AICE program, The Advanced International Certificate of Education; therefore, this decision to make the course mandatory county-wide for all Junior level students, not taking Dual Enrollment or AP, is a major curriculum change.
The change was first addressed in November at the Principal's meeting where Superintendent Kurt Browning's vision was shared: "Every student, beginning with the 2019-2020 Freshman class, will graduate from high school with the completion of a college credit earning course and/or industry certification."
A workgroup that included English teachers, district curriculum specialists, and Assistant Principals was created to determine how best to incorporate this vision into the Pasco County high school curriculum. They selected the Cambridge General Paper course because it provides students the opportunity to earn a college elective credit if they pass the exam at the end of the school year.
"Florida teachers experienced in teaching the AICE English General Paper course cite that it is an engaging course with objectives that are accessible to students and similar to the current 11th and 12th grade standards, making it an ideal option for 11th grade placement," The English General Paper workgroup explained.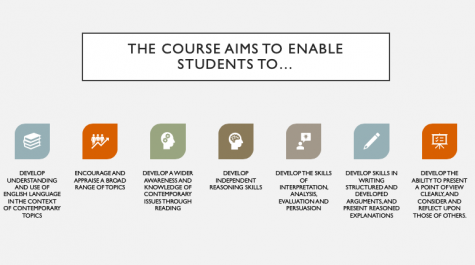 According to Cambridge International, the course focuses on creating confident students who can analyze knowledge and opinion from a variety of sources to build arguments and communicate in written form.
The syllabus for the course includes three broad topic areas for study:
Economic, historical, moral, political and social
Science, including its history, philosophy, ethics, general principles and applications; environmental issues; technology and mathematics
Literature, language, the arts, crafts, and the media.
In order to earn the college credit, students will need to pass a three-hour exam that includes writing an essay based on a question from one of the three topics listed above, and answering short and extended response questions focused on reading comprehension. However, students only need to pass the course to earn their English credit for high school graduation requirements, not the exam.
"Any students who do not pass the AICE General Paper course, will need to make up the English credit in class, online, or through APEX," The English General Paper workgroup explained.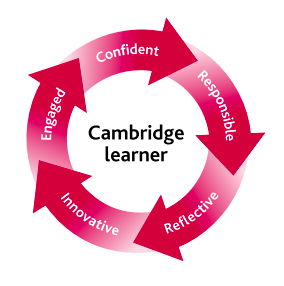 The course places an emphasis on current events and contemporary issues affecting the world today and expects students to be able to analyze those issues and present their viewpoints in argumentative and persuasive writing.
Pending Cambridge site approval visits in March, the Superintendent's staff is recommending this course adoption move forward for next school year.
Wiregrass Principal, Robyn White, is hopeful the course will be approved as it will be beneficial to the students.
"I believe this course gives students the opportunity to analyze a wide variety of topics and express their viewpoints in a way that has not been afforded to them in the past," Principal Robyn White commented.
Leave a Comment
Your donation will support the student journalists of Wiregrass Ranch High School. Your contribution will allow us to purchase equipment and cover our annual website hosting costs.
About the Contributors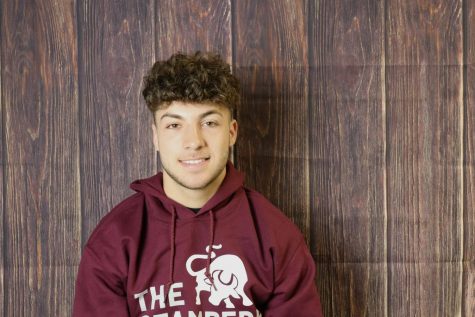 Tyler Mesnekoff, Sports Editor
Tyler Mesnekoff is a senior at Wiregrass Ranch and this is his first year writing for The Stampede. He is a linebacker for the Varsity football team and...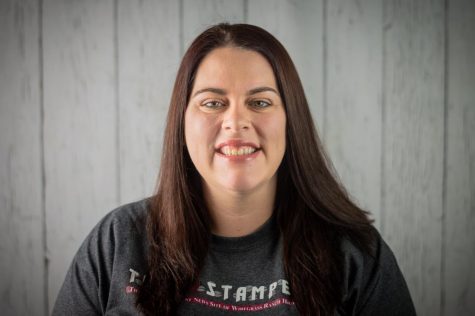 Mrs. Swain, Adviser
Mrs. Swain has been teaching at Wiregrass Ranch for ten years now. This is her 4th year as the newspaper adviser. She loves going to sporting events, especially...