Students Taking a Gap Year
Senior year is stressful to most, if not all, students. Seniors race to the finish line and try to make sure they are still in one piece when they get there. Once they do, they will find themselves at the beginning of yet another race, college.
Many students struggle with deciding where they want to go to college once they graduate, but what about those who do not want to go straight into college? What would happen if they were to take a gap year?
Amy Munroe, a math teacher at Wiregrass Ranch High School (WRHS), is one teacher who took a gap year between high school and college.
"I was chasing the money dream," said Munroe. "I moved out and was on my own trying to live the life of an 18/19 year old, and looking for a job that was gonna get me money. Eventually I learned that I had to go back to school and I found my path to where I am now. It was not easy, and I had to find motivation to go back to school, but in the end I do not regret a thing."
Though it is not the most popular topic discussed at the dinner table, many students do consider taking a gap year before plunging into college. However, it is extremely important for one to know what they are getting into when deciding to take a gap year.

Holly Bull, president of the Center for Interim Programs, the first and longest-running gap year counseling organization in the United States, defines a gap year as a period of time that people use to explore areas of interest. A gap year is an opportunity to gain life experience, travel new parts of the world, and consider how certain occupations may fit into a long-term plan for school, profession, or to simply improve their personal life. A gap year does not have to last a full year and can be taken at any age, but the typical gap year is taken by students between high school and college.
Fred A. Hargadon, a former Dean of Admissions at Princeton University, believes that taking a gap year is beneficial for students.

"I am convinced that one's college education is greatly enhanced by the maturity, experience, and perspective a student can bring [post gap year]," said Hargadon.
Students who take a gap year have the opportunity to explore new places, meet new people, find new interests, or possibly just work and save up. A survey by the American Gap Association (AGA), a nonprofit organization for gap years, found that enrollment in respondents' programs climbed 27 percent from 2012 to 2013.
"Studies have shown that taking a Gap Year not only improves GPA in college, but also more significantly improves job satisfaction post-college," states the AGA website.
There is a million other questions a student can, and should, ask themselves when venturing out into the world of gap years. Though it can be all about traveling and having fun, some might want to take on certain jobs or figure out what they want to do with their life.
When asked what advice she would give to high school students that still questioned the idea, Munroe nodded and knew exactly what she wanted to say.
"Always go back," stated Munroe firmly. "It is good to take that time off and explore the world and yourself, but always make sure you go back… It is hard to find a really good job and career without that slip of paper that makes you official."
Leave a Comment
Your donation will support the student journalists of Wiregrass Ranch High School. Your contribution will allow us to purchase equipment and cover our annual website hosting costs.
About the Contributor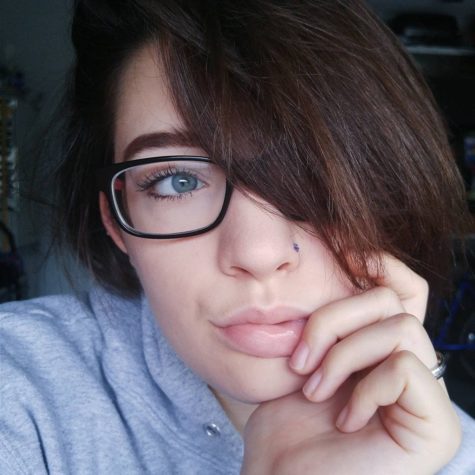 Gabriele Alers, Editor-in-Chief; Opinion Editor
My freshman year I got thrown into this class because they did not know what to do with me, and for some unknown reason I kept coming back. As this is...