Standardized testing is just another weight on students' shoulders
Standardized testing is no longer necessary.
When applying for colleges, there are a few aspects that students dread: the Common App, essays, and worst of all, standardized testing. For the first time in more than 30 years, the ACT college standardized test has reached an all-time low in student scores. The leading cause of these low scores can be attributed to learning disruptions caused by the Covid-19 pandemic.
Standardized testing has proven it is not an accurate reflective of a student's intelligence, as the tests often cause more problems than they solve, such as mental health issues and a lack of creativity.
The highest score that can be achieved on the ACT is 36 and the class of 2022's average was 19.8; the last time the average score was below 20 was in 1991. Only 32% of the students in the 2022 class who took the test passed three out of the four benchmarks, which consist of English, reading, math, and science.
Wiregrass Ranch's outstanding senior Caroline Gordon shares her thoughts on taking the SAT.
"I've always done well in school, I would say I'm a hard worker too," Gordon said. "When it comes to testing though, I'm always just stressed, and get into my own head when I take the SAT."
This could be a direct effect of the online learning system that took place during the pandemic. Many students had shortened attention spans as well as little academic guidance, structure, or resources, despite school districts' best efforts. This begs the question of why these tests are necessary in the first place.
Standardized tests also do not accurately reflect a student's creativity, problem-solving, or critical-thinking abilities. The test is graded by a machine, so a student with a more creative response may not do well as the machine doesn't take this into account. Additionally, standardized tests don't consider diversity even though a wide variety of individuals take these tests. Still, the testing system treats them all as identical, even identical to those the year prior.
Kimberly Krook, a college English professor on the Wiregrass campus, states, "…having a standardized national test does have some type of apples-to-apples criteria."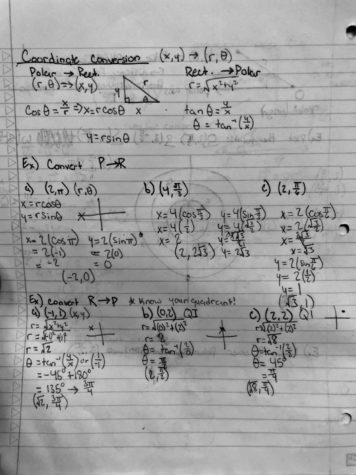 It benefits those with economic advantages more as they can afford courses, products, and programs that prepare students for the test. Those who can afford these resources have the upper hand compared to those who can't.
Wiregrass teachers like Avery Walker, a math teacher on campus, use the subject they teach to prepare their students for success.  Walker discusses the different types of preparations he recommends for his students.
"I always give recommendations to different sites that'll help out with that," Walker said. "I also recommend actual SAT and ACT prep books. I make sure that if they have specific questions they want to ask me, I walk them through the steps and just help them with little tricks to solve questions." 
Stress that everyday students endure, especially those prepping for testing, can affect their test scores. This causes students to retake their standardized test multiple times to receive the score they desire, and this only strains their mental health even more.
John Quinlivan, Wiregrass Ranch History teacher, comments on how students are directly affected.
"Standardized testing is just overall [a stressful time]," Quinlivan said. "It does have its benefits for strong test takers, but for those who are more anxious, it has worn on them, and [students' anxiety] has just been going up every year."
Mental health for students in high school is already a fragile aspect of their lives. With the added stress of the SAT or ACT, the student often second guess themselves and end up doing worse on the test.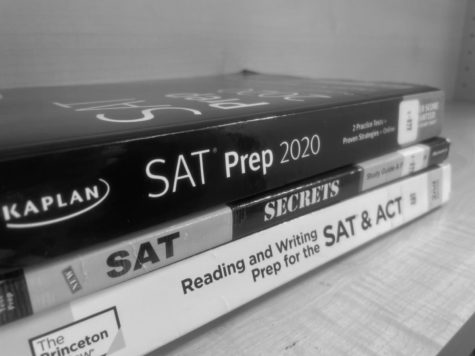 Many colleges are understanding these discrepancies and are making exceptions for the students who have been impacted by the online learning system. Many Florida private schools like the University of Tampa, Saint Leo University, and the University of Miami were test optional the past two years and will continue to be for this year's senior class. Even top universities including Harvard, Brown, Columbia, and Stanford will remain test-optional this year while schools like Harvard are planning to stay optional till 2026.
These top universities set the stage for the future college application process and the changes needed to be made to the testing requirements. Overall, harsh testing requirements don't allow colleges to see the person behind their test score. The ACT and SAT continually fail to capture test takers' full academic profile as they only focus on students as a number and fail to reflect who they are as students and as people.
View Comments(1)
Your donation will support the student journalists of Wiregrass Ranch High School. Your contribution will allow us to purchase equipment and cover our annual website hosting costs.