Ryan Coogler continuing Boseman's legacy
The significance of "Wakanda Forever".
Ryan Coogler, the writer and director of "Black Panther," was given an impossible task in crafting Black Panther 2, which is titled "Black Panther: Wakanda Forever." He not only needed to move forward with the project soon after the passing of his close friend and lead of the film, Chadwick Boseman, but he also had to rework his already-started script to address Boseman's passing within the film.
Black Panther is an iconic character within the comics and became a cultural phenomenon after the success of the first film in 2018. Black Panther and Wakanda became the essence of Black excellence and, figuratively or not, became what audiences would look towards when thinking about the changes needed to be made in both the Marvel Cinematic Universe (MCU) and Hollywood. At the head of this change was the Black Panther and T'Challa star himself, Chadwick Boseman.
Wiregrass senior and fan of the MCU, Lilly Howell, comments on the importance of "Black Panther" and the legacy of Boseman.
"In my opinion, when one group of individuals is lifted up, it builds space for another group of individuals to be lifted up, like with Brie Larson in Captain Marvel," Howell explained. "That's what Black Panther, what Chadwick Boseman, did; he opened doors."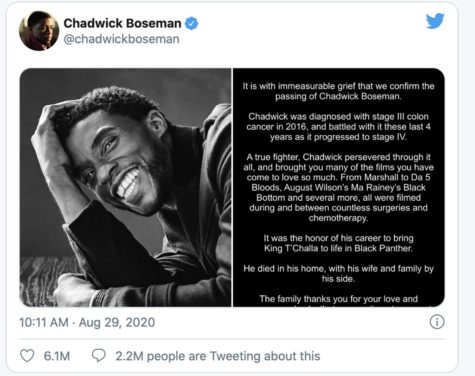 In August of 2020, the world was shocked by the unimaginable news that at 43 years old, Boseman had died following a secretive four-year battle with colon cancer, all while continuing his work. Understandably, the world was taken aback and immediately started to question the long-anticipated sequel. Many fans, like Howell, "feared for what the future of Black Panther was going to be."
Keith Jones, Wiregrass senior, and fellow Black Panther fan, shared Howell's fear.
"I was of course saddened by [Boseman's] passing, however, knowing that there is another role model to fill the Black Panther mantle on screen brings joy to the African American community," Jones conveyed. "Everyone involved in the films knows that's how we saw him: as a king. Once I saw the trailer released at Comic-Con, I knew his legacy and the future of the franchise would be okay."
Now, two years later, "Black Panther: Wakanda Forever," is set to hit theaters on Nov. 11. Letitia Wright, Lupita Nyong'o, Angela Bassett, Danai Gurira, Winston Duke, Martin Freeman, and Florence Kasumba will all be returning to reprise their respective characters. While singer, Rhianna, came out of a six-year hiatus on Oct.28 to premiere a song titled "Lift Me Up" that she wrote and recorded for the soundtrack.
The cast and crew have made it a point to express through interviews that this film has been created with its King in mind. Coogle and Kevin Feige went as far as to publicly state they would not be re-casting the role of T'Challa. Therefore, Coogle had to rework the script to move the character and actor's legacy forward, reintroduce Wakanda and its characters, introduce new characters, and serve the MCU as a whole by closing out phase four.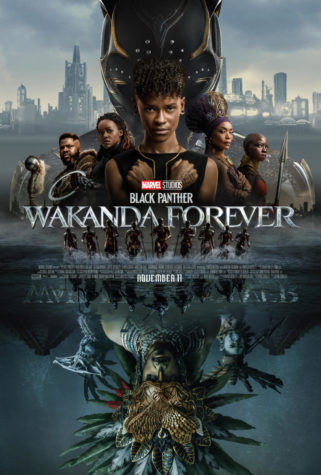 Boseman's on-screen sister, Letitia Wright, called the sequel "…a love letter to my brother, but also just a continuation of his legacy as T'challa."
Boseman may not be in the film, but his presence is very much felt. The trailer showcases how the tone of the film seems to be rooted in grief and the death of the T'challa will be outright addressed and mourned throughout the film.
This film will be everything an MCU film is known for being: an action film filled with spectacular fighting scenes, visually appealing cinematography, comedy, and heart-wrenching emotions. Additionally, as it's Wakanda, representation, inclusivity, and excellence will be a huge aspect of the film, especially with the extension of Atlantis which focuses on the Latin culture. What makes this film unique is it's conversations surrounding legacy and moving forward.
To celebrate and honor the Black Panther Chadwick Boseman, "Black Panther: Wakanda Forever" is in theaters on Nov.11, and "Black Panther" is currently streaming on Disney Plus.
View Comments(1)
Your donation will support the student journalists of Wiregrass Ranch High School. Your contribution will allow us to purchase equipment and cover our annual website hosting costs.
About the Contributor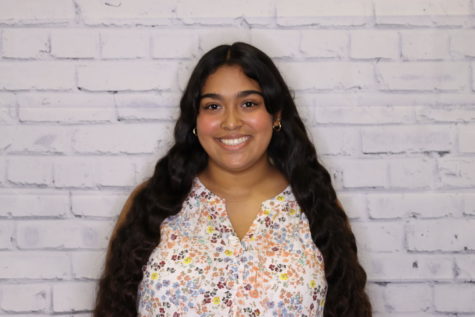 Alyssa Cortes, Editor-in-Chief
Alyssa is a senior at Wiregrass Ranch and this is her second year writing for The Stampede. She is the co-president/founder of Activism in Film Club,...