Jenna Ortega: Hollywood's newest star or the latest trend?
Is Hollywood losing its glamour or redefining it?
A few weeks ago, Hollywood royalty and movie mogul Jennifer Aniston released a statement regarding her view on social media, Hollywood, and the idea of the contemporary "movie star." Aniston was quoted stating "There are no more movie stars. There's no more glamour," and went on to detail her hatred for social media. The "Friends" star's comments sparked a discussion regarding celebrity culture and the effects of social media on all platforms, but not a clear answer to the problem at hand: Are there any more movie stars?
Netflix's "Wednesday" premiered on Nov. 23, straying from the traditional Friday release to opt for Wednesday, and had a rather surprising turnout. Before the show's release, some fans were unsure of how the program would do being released in the middle of the week and a month after Halloween, a holiday season that is strongly associated with the Addams Family due to their known 'kooky and spooky' behavior. Despite all of this, the show was a massive hit.
In its debut week, the show gained 341 million viewers, dethroning "Stranger Things" season 4 for the most-watched English-language television series. The show was also met with praise and acclaim from fans and critics alike. While many cite the show's success to the legacy of the Addams Family name and Tim Burton being listed as a creator, the show's driving force in viewership seems to come from its very own star: Jenna Ortega.
Senior Bella Pagliuca has been a massive supporter of Ortega since her beginning years.
"I used to watch her on Disney Channel all the time," Pagliuca gushed. "Then when I saw her on "You" and I fell in love with her acting and have been following what she does since."
Jenna caught the public's eye in breakthrough role as Harley Diaz in Disney Channel's "Stuck in the Middle." Ortega was then cast as a main character in the second season of Netflix's hit series "You." This is when fans started to notice a transition in Ortega's career to more mature roles which continued in films like "The Fallout," "Scream (2022)," and "X." Despite how young her fanbase is and the maturity of her recent projects, Ortega's fans are very loyal to the starlet's projects. People have wondered if Ortega is causing the drive in the box office and views, or if the young star just has a talent for picking her projects.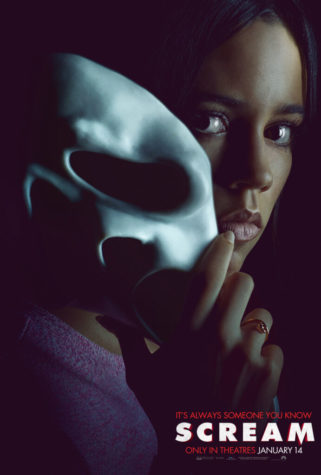 Ortega is also known for her social media presence; in only a few days she gained 10 million followers on Instagram. The show, along with Jenna herself, went viral on TikTok after fans started to recreate Wednesday's iconic Bob Fosse inspired gothic dance moves, which Ortega pieced together herself, from the series to Lady Gaga's "Bloody Mary." Today everything is coming-up Jenna. Although some feel as if this is just another trendy social media moment, similar to that of Joseph Quinn's Eddie Munson.
Junior Maggie Lightbody has watched "Stranger Things" since the beginning and was a little confused by the sudden popularity shift.
"My entire TikTok feed was filled with Eddie edits and merch," Lightbody explained. "Now, it's… not even about him at all."
There are a few fans who feel part of Ortega's success and the reason why she has, and will continue to have, such a following is due to her having constant films and series for older and new fans to rave over. Some have cited a similarity between her popularity and acclaim to that of fellow young stars Keke Palmer and Zendaya, who have been known to be "booked and blessed." Jenna already has three films slated to release in theatres and streaming, one scheduled to release in a few months.
Like her or not, Ortega is Hollywood's latest star and has the numbers to prove it. But will it last? Only time, and future projects, can tell how long Jenna's name will be in lights. "Wednesday" is currently streaming on Netflix and "Scream 6" is coming to theatres on March 23.
View Comments (1)
Your donation will support the student journalists of Wiregrass Ranch High School. Your contribution will allow us to purchase equipment and cover our annual website hosting costs.
About the Contributor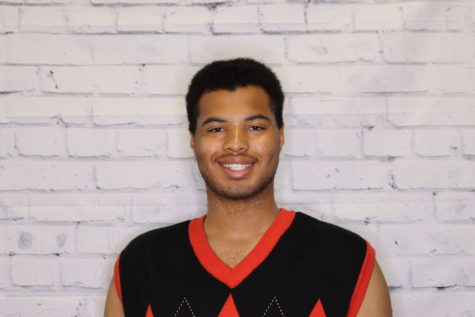 Elijah Conley, Media Manager
Elijah is a senior at Wiregrass Ranch and this is his second year writing for The Stampede. "He's back!", and better than ever. He is the co-president/co-founder...