The fall of the MCU
Why so many fans are leaving the Marvel Cinematic Universe.
The Marvel Cinematic Universe, a place that is home to many and loved by most, has slowly made its way from cinematic magic to this year's joke.
Even though a number of the films in question weren't particularly original, they succeeded in marking every requirement of what audiences desire in a superhero film. Furthermore, having a finale like "Endgame" — which was hailed as the culmination of a decade's worth of Marvel cinema, seemed to be a great way to wrap up the story. The conclusiveness of "Endgame" also aided it in its gross haul, as fans were eager to witness the films building up to the grand conclusion. Many films such as "Captain America: Civil War", "Black Panther", and "Captain Marvel" all surpassed the $1 billion milestone globally.
Marvel was extraordinarily adept at making entertaining superhero films — they were entertaining; they had that distinct Superhero flair. However, when you step back a little, you can see that Marvel's historical success simply magnifies its current flops.
The MCU has become obsessed with the notion of the multiverse: the concept that there truly are multiple alternate timelines beyond Marvel's primary timeline, with various renditions of the characters we are familiar with.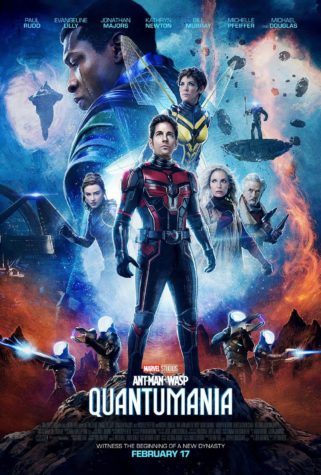 The entire narrative began with "Avengers: Endgame". We learned in that movie that the heroes were capable of shrinking themselves to time-travel back into the past, to gather Infinity Stones, and ultimately beat big bad Thanos. Marvel touched on the side effects of the Avengers messing with the multiverse after "Endgame".
The incorporation of the multiverse leads to what is ultimately known as the start of Marvel's phase 5. There are many things in "Ant-Man and the Wasp: Quantumania" that are difficult to believe. It claims the existence of vast alien cosmos inhabited by small, extremely powerful entities that make up our globe. An even more shocking revelation was when it was revealed that numerous characters become more of the protagonist than the main character himself.
"Its obvious that the Marvel movies I grew up watching and the Marvel now are not the same," sophomore Freya Walsh commented. "Ill always have a soft spot in my heart for Marvel but until they get it together, I'm not wasting more money on a movie ticket to watch complete garbage."
Although "Quantumania" grossed $120 million in its first weekend, the most ever for an Ant-Man film, it received the lowest gathered review rating in the Marvel Cinematic Universe's historiography. The poor reviews don't seem to precisely be what Marvel was hoping for, especially since "Quantumania" starts off Phase 5, an era in the animation company's narrative strategy that will concentrate on the multiverse and the antagonist Kang (Jonathan Majors).
"I don't like how much Marvel is relying on the whole multiverse plot line," senior Claire Volt stated. "I don't hate it but honestly every show and movie being produced by the MCU keeps finding a way to make that what it's all about and it's getting annoying."
The MCU clearly has not experienced a breakout smash in a long time. With the lone instance of 2021's "Spider-Man: No Way Home", no Marvel film launched in 2022 has reached $1 billion in worldwide revenue, an achievement that Marvel was frequently doing in both 2018 and 2019, during the period preceding "Avengers: Endgame".
According to Marvel Entertainment's very own high requirements, the movie-making powerhouse appears to be stuck in a rut.
Marvel has moved away from making fantastic superhero films that everyone can enjoy. Now it appears the Marvel Cinematic Universe has discovered ways for producing more material that, while pleasant, is only comprehensible if you have previously watched massive amounts of content.
However, it's important to keep in mind how Marvel's disappointing  period is entirely new territory. To produce 31 films over the course of a fifteen-year period, every single one of which would gross tens of millions of dollars, is unprecedented. Despite this, the floppiness of Marvel in recent years has since caused the MCU to lose its allure in the years that followed "Endgame".
Leave a Comment
Your donation will support the student journalists of Wiregrass Ranch High School. Your contribution will allow us to purchase equipment and cover our annual website hosting costs.
About the Contributor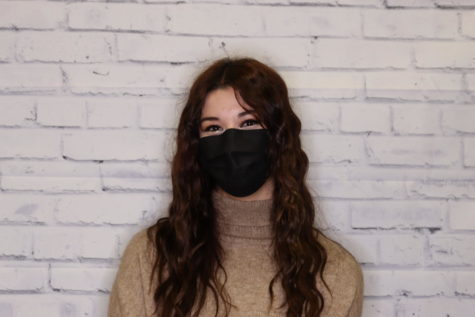 Jennifer Sleem, Writer


Jennifer is a senior at Wiregrass Ranch, and this is her second year writing for The Stampede. She is a member of NEHS, NAHS and Key club. She is...