CNA program at Wiregrass begins clinicals
The CNA (Certified Nursing Assistant) program helps students learn skills that will enable them as future nursing assistants to provide quality care for residents in nursing homes, as well as supplemental information and skills that will enable graduates to provide quality health care for clients at home and patients in hospitals. The CNA program has been in existence for 9 years at Wiregrass Ranch High School.
In order to be in the CNA program, students must take a collection of courses throughout their high school career. During their Freshmen year, they would take First Aid and Safety and Care and Prevention of Athletic Injuries. Sophomore year they must take Health Science 1, and Junior year they take Anatomy. At the end of each year, the students are evaluated and receive a final evaluation Junior year with an interview to see if they will continue with the program.
Senior Jenny Endres explained what drew her to the CNA program.
"I started the whole program freshman year because I knew I had an interest in the medical field," Endres shared. "As I got older, I knew I wanted to help people and pursue the medical field."
One of the CNA teachers, Danna Sturman, takes the students to clinicals once every 1-2 weeks.  For the first several weeks of clinicals, students go to various elementary and middle schools to assist the school nurses with health screenings. Beginning in November, the CNAs go to a nursing home alongside actual CNAs on the job, assisting with all patient care: taking vital signs, bathing, feeding, assisting with toileting, and many other types of care.
Senior Maeghan Priest described how this program has helped for her future career.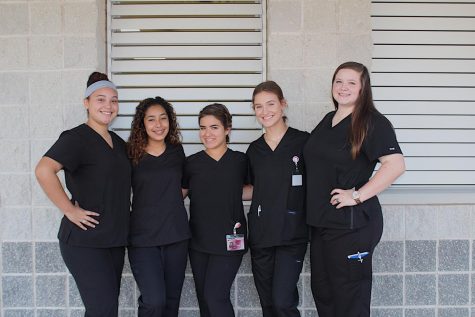 "I will have more experience in the hospital with the lowest level of health occupations and hopefully when I get my future job, I'll be able to relate to even to the lower side of occupations," Priest explained.
The program at Wiregrass has a high passing rate, with 94% passing over the last two years. Sturman, who taught both those years, believes her students' passion for the field truly motivates them to do well.
"I received an email just this week from one of the school nurses stating that in order to run the health screenings our WRHS CNA students are vital to the process going smoothly and that they are amazing," Sturman stated. "I am very fortunate to work with such a great dedicated group of students and I definitely see everyday that they are passionate about wanting to help and care for people."
View Comments(1)
Your donation will support the student journalists of Wiregrass Ranch High School. Your contribution will allow us to purchase equipment and cover our annual website hosting costs.
About the Contributor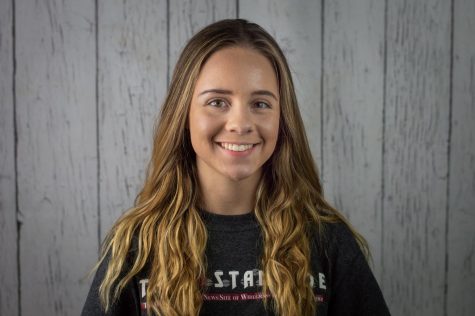 Hope Ward, Student Life Editor
Hope Ward is a senior at Wiregrass Ranch High School. This is her first year writing for The Stampede and she is the Student Life editor. She is a member...