Don't Be Fooled by Knitting Stereotypes
Knitting is not just something that grandmas do! President of the Wiregrass Ranch High School (WRHS) knitting club, Mary Rodriguez, has high hopes for the club in its first year.
So far, the club has been successful with over 80 students signing up to join the club. All members are required to purchase their own knitting tools and supplies. Rodriguez plans to use the club to help others by donating projects to veterans, the homeless, and infants in hospitals. The main goal of the club, aside from helping others, is for all members to have fun and learn how to knit.
Rodriguez says students can expect to learn how to knit during the first few meetings. After everyone knows how to knit, she hopes to reach out to the community.
"I'm going to contact all the organizations out there, and the people in the club can just pick which ones they want to knit for," says Rodriguez.
The club will also encourage members to knit personal projects. Melissa Gordon, a senior and the club secretary, is currently working on a project very close to her heart."I am currently working on a blanket for my sister," says Gordon.
Rodriguez explained all about how she got into knitting."I was at my friends house and she gave me a blanket to use when I slept over. It was knitted and she said her grandma knitted it. I thought it was really cool so I just started knitting and my friends…thought it was cool so I taught them," said Rodriguez.
The club is also encouraging friendships among members."We are really close. We are all on the basketball team so we are already friends. And everyone who signed up is really cool," stated Rodriguez.
Jessica Diepholz, a science teacher at WRHS, and also the sponsor for knitting club."I decided to sponsor the club because the girls had amazing ideas about how to help others through the club on campus," said Diepholz.
Reasons for joining this club are endless. People can knit personal projects and even help the community. It is still open and it meets on first the first and third Wednesday of the month.
"Knitting is super cool and not a lot of people do it either," says Gordon. "Whenever you think of knitting, you think of adults but it is not like that; it is super fun and once you get the hang of it, it is super relaxing."
Leave a Comment
Your donation will support the student journalists of Wiregrass Ranch High School. Your contribution will allow us to purchase equipment and cover our annual website hosting costs.
About the Contributor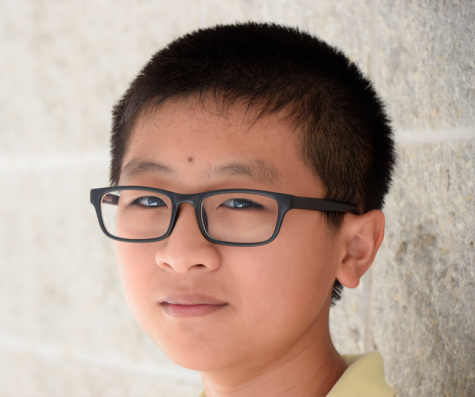 Jarvis He, Writer
Hello, I'm Jarvis and a writer for "The Stampede". I enjoy writing (even though I'm pretty bad at it), about student life, and global news. I'll try my...