Dance like no one is watching
"The people I dance with are my family." -Emily Brennan
For some people, music is just something they listen to in order to pass the time. They do a little wiggle in their seat as they listen to the words and carry on with their day. Others, however, feel the rhythm in their soul; they eat, sleep, dream, and breathe the tempo.
One of those people is Emily Brennan, a senior at Wiregrass Ranch High School (WRHS). When she is not neck-deep in AP work, Brennan can be found at Mary Jo's Performing Arts Academy, where she has been dancing since the young age of three.
"My mom's best friend in high school danced at the studio that I go to," Brennan explained. "She is a teacher there now, so my mom decided to have me take classes from her."
Since she has been there for roughly 15 years, Brennan not only takes classes, but she also assists others three times a week, helping out with the little kids that attend the studio. Though it is not an actual "job" for her, she does get paid with the satisfaction of seeing the bubbling enthusiasm of the young children.
With years of practice and experience practically oozing from her pointe shes, Brennan is able to explore different dance styles.
"I think contemporary [is my favorite]. There is a lot more freedom in it, so you can do whatever you want to do," smiles Brennan.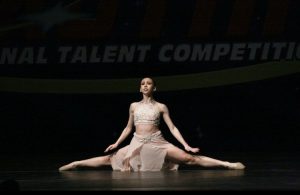 Sooner than she would like to think, Brennan will have to peel herself from what she has always known as her second home, and create a new home in New York, as she will attend Marymount Manhattan College in the fall.
"I did get a dance scholarship," Brennan answers, in regards to how she chose the school. "But it was more about their dance program, which is, like, one of the best in the country. So when I got in, I was really really excited, and I thought, well now I HAVE to go!"
While the ultimate dream at hand, is dance, Brennan has a realistic concept of how the world works, and knows that she would also like to strive for more. Alongside her dance major, she will be tackling biomedical sciences as a second major. She understands that she is reaching, as both majors are rather demanding individually, but Brennan has full faith in herself that she will be able to manage both things flawlessly.
"Professional dancing is hard, because most people can only do it until roughly 30; since the body eventually tends to wear-out and break down. I would like to do professional dancing as long as I can, but, realistically, I want to do something else as my lifelong career. I am not sure what, exactly, but something science-y; hence why I am also choosing to major in biomedical sciences," Brennan shrugged.
Despite the fact that she will be 1,125 miles away from her second home, Brennan could never forget the friends and memories she has made there. With every chance she gets, she will be back to visit the studio.
"Dance is just fun to do," Brennan noted. "Every time I go in, I am just excited… It is something that I have fun doing. I think I will still feel the same, even if I am going to be dancing in a new place, with new people… maybe even more so, since I will be surrounded by so many people who love to dance."
Leave a Comment
Your donation will support the student journalists of Wiregrass Ranch High School. Your contribution will allow us to purchase equipment and cover our annual website hosting costs.
About the Contributor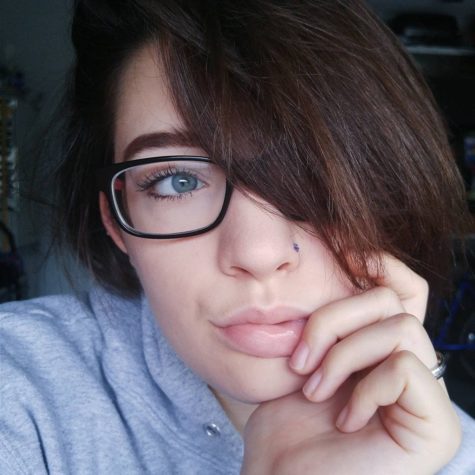 Gabriele Alers, Editor-in-Chief; Opinion Editor
My freshman year I got thrown into this class because they did not know what to do with me, and for some unknown reason I kept coming back. As this is...