Ted Talks have returned to Wiregrass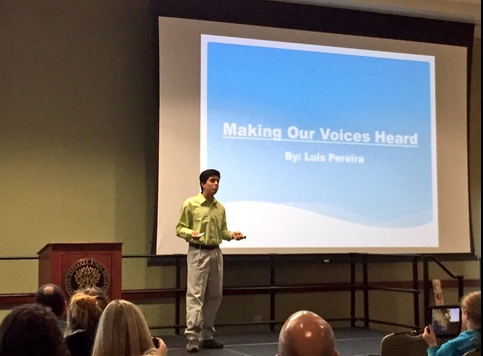 At the start of the second semester, students at Wiregrass Ranch High School (WRHS) began work on TED Talks in their English classes.
According to the TED.com website, the idea behind the organization is for one to present a short, powerful talks that will leave the audience drooling for more. TED began in 1984 as a conference where Technology, Entertainment and Design converged, and today covers almost all topics — from science, to business, to global issues. It was not until the 2015/2016 school year, that the concept was introduced to WRHS.
Nicolette Hewitt, an English 3 and 4 teacher at WRHS, explains what she is most excited about for the TED Talks.
"I like to hear the student's freedom of topics that they are passionate about. They get to go over argumentation and this will help them with public speaking and help practice for the future," explained Hewitt.
For TED Talks presented in English classes, the speeches need to be three to five minutes long and include some sort of visual aid. The topic this year is "Taking a Stand."
Alyssa Somoano, a Junior, explains why she excited for the TED Talks.
"I love how they allow people to inform others about topics they are passionate about, and persuade them to believe in what they have to say. I believe that Ted Talks are very beneficial for students in terms of public speaking, and being able to speak their mind, in a respectful way, without being reprimanded for their opinion. They allow other people to share their personal stories, and inform others about important and controversial topics that are in the world today, and I feel that is very important," said Somoano.
When the TED Talks are finished throughout the classes, the teachers can select a few students for the school-wide competition. The student who wins moves on to the district competition, and if they do well there, can move on to state.
Last year, Luis Pereira, won 1st place in the school-wide competition and continued on to the district competition.
This year is another opportunity for students to have their voices heard and take a stand on something they are passionate about.
View Comments (1)
Your donation will support the student journalists of Wiregrass Ranch High School. Your contribution will allow us to purchase equipment and cover our annual website hosting costs.
About the Contributor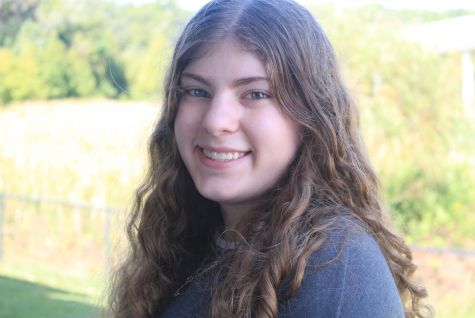 Katherine Fennelly, Student Life Editor
I am a Junior at WRHS and I am a only child. I am the editor of student spotlight. This is my third year being a part of the newspaper and my first year...