And the Teacher/SRP of the Year Award Goes to….
Working at a High School might be the most difficult job in the world. That is why it is imperative that those working their hardest and best at Wiregrass Ranch High School (WRHS) are recognized for their efforts; as was the case on the first of November when Michelle Mudge won the Student Related Personal (SRP) of the Year Award and Matthew Simmons won the Teacher of the Year Award.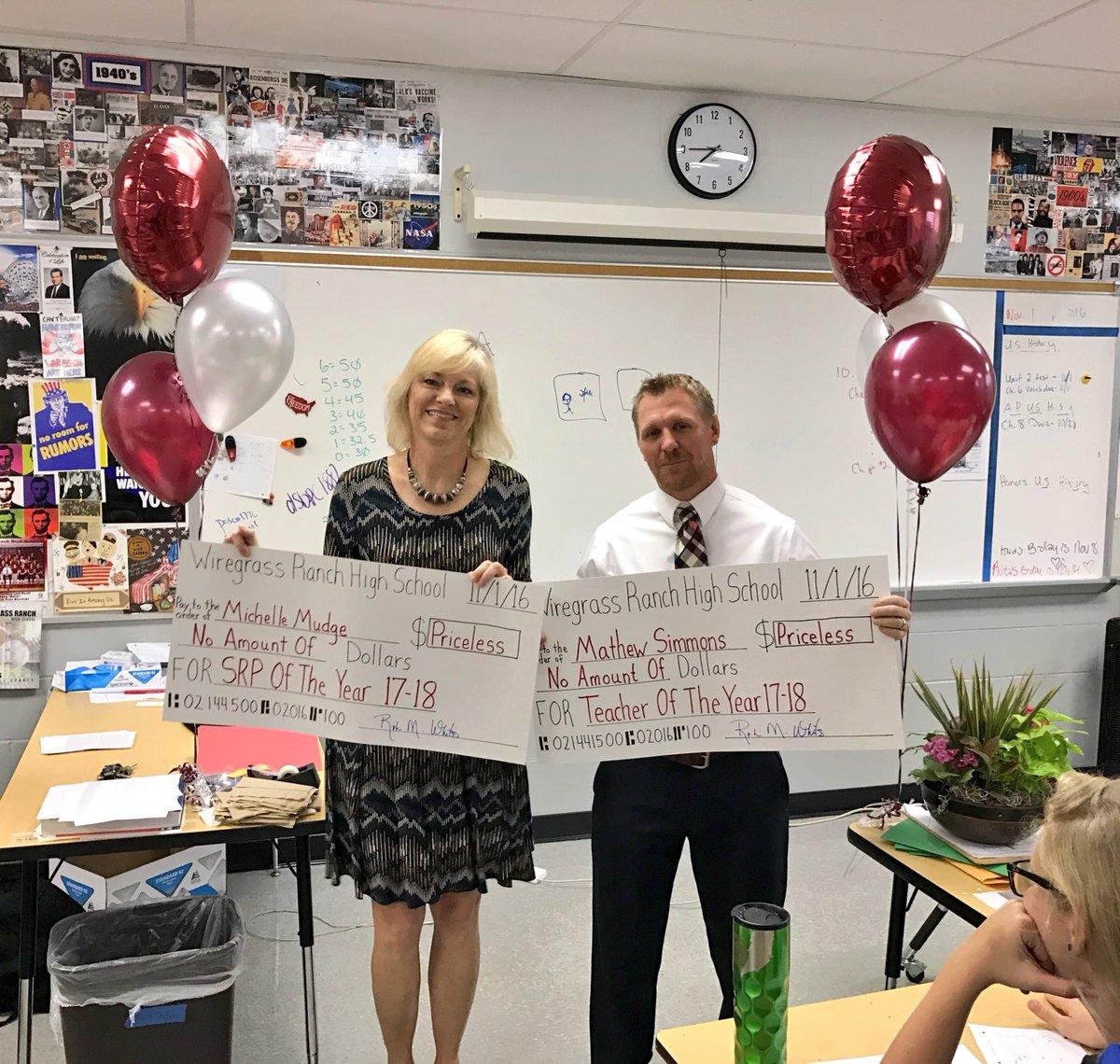 The Awards are given to the SRP and the Teacher that has the most votes from their peers after a nomination process. While both Simmons and Mudge knew they had been nominated, receiving the award was still a shock for Simmons.
"Surprised!" declared Simmons when asked about how he felt on winning. "The other two people I went against were really good, and I was not sure if I would win or not."
Mudge, however, expressed a much more measured reaction.
"I was very honored; there were a lot of good people in the running," said Mudge.
Despite their relative surprise to winning their perspective rewards Simmons and Mudge valued their award a great deal. The Teacher of the Year award meant something very important to Simmons.
"It pretty much means that all the hard work I put in throughout the years and all the time I have spent actually meant something; every once and a while it is nice to get an 'adda-boy'" said Simmons.
SRP of the Year meant something a little different to Mudge, comparatively.
"I feel honored to represent Wiregrass Ranch High School in this manner," began Mudge. "To me, it is the team; we are all a team here, and I give credit to my team."
Mudge and Simmons have displayed a genuine love for their school that was happily recognized this year. Simmons has worked at WRHS for eleven years, since the school's founding in 2007, and Mudge has worked for a combined four.
Principal Robyn White was very proud of this year's winners.
"This year's nominations were great, as usual. This is a testament to the wonderful teachers and SRPs we have on staff," Said White.
Simmons and Mudge will now compete in the District competition for Teacher and SRP of the Year.
Leave a Comment
Your donation will support the student journalists of Wiregrass Ranch High School. Your contribution will allow us to purchase equipment and cover our annual website hosting costs.
About the Contributors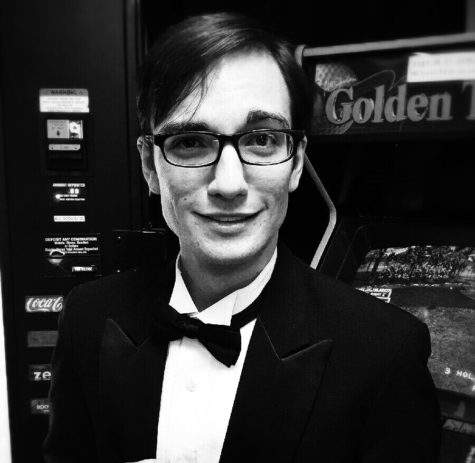 Brenden Campbell, Copy Editor-in-Chief
Hello! I have been working on this paper for about a year (since it was an actual paper), and I am really looking forward to moving into the digital space....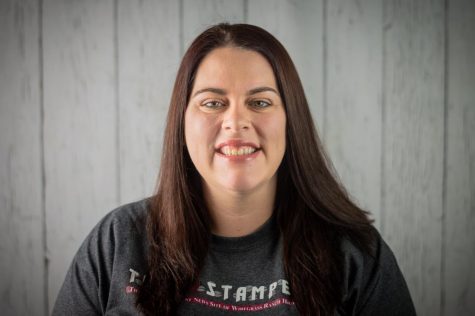 Mrs. Swain, Adviser
Mrs. Swain has been teaching at Wiregrass Ranch for ten years now. This is her 4th year as the newspaper adviser. She loves going to sporting events, especially...