Channel 8 fails to draw crowd
Friday October 28th, Wiregrass Ranch High (WRHS) had a pep rally that was featured on Channel 8 news. The pep rally took place in the WRHS gym from 5:30am-7:30am. Overall, only a small amount of students attended and it received mixed reviews.
Aside from the band, football team, the spirit club- Bulls Nation, and cheerleaders – who didn't exactly have the complete groups in attendance – six plain clothed students showed up.
Sophomore Bethany Beiid talks about why she attended the pep rally.
"I showed up because my friends were here," she said. "I think it was too early."
She's not the only one who doubted attendance in the early hours of the morning. One of the attending cheerleaders wasn't optimistic about the willing students.
"I didn't think many students would show up," said cheerleader MacKenzie McLendon. "But I was there."
Students weren't particularly enthralled with the idea of being at school for longer than necessary, especially if the extra hours are at the beginning of the schedule.
"I was sleeping!" said freshman Lily Riley. "I wasn't going to school at five in the morning."
The pep rally wasn't much compared to the rallies thrown during school hours. There wasn't a spirit competition or entertainment of any kind. The band and cheerleaders performed and the crowd cheered for the cameras.
When asked why we had an early morning pep rally, Coach Wilson, the director of athletics at WRHS explained that it held two purposes.
"They are doing the pep rally partly as a promotion of the district championship game being played against Plant," Coach Wilson said, "it was to recognize the outstanding year the football team had."
"It was only recently planned," said Coach Wilson. "And it was open to whoever wanted to attend."
While the crowd was small, those who did attend had many recognize them on the news that morning.
"It was cool because a lot of people I know saw me on tv and sent me pictures of it." said a senior Bulls Nation member, Cameron Rowe.
Some students also took the opportunity to get out special messages to loved ones.
Junior Jacob Hill, sent his mom a shout-out saying "I love you mom" when the camera panned his way.
The event was over before school began Friday morning. You can view all of the clips from the pep rally that appeared on the news on our Stampede twitter account.
Leave a Comment
Your donation will support the student journalists of Wiregrass Ranch High School. Your contribution will allow us to purchase equipment and cover our annual website hosting costs.
About the Contributor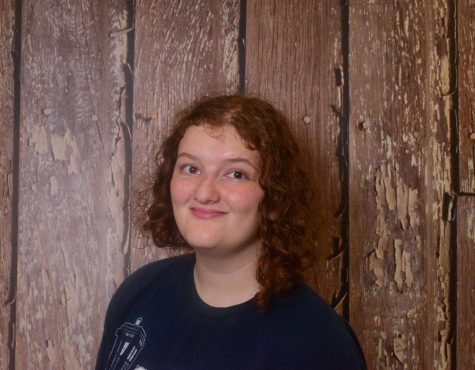 Emily Hanna, Entertainment Editor
Emily Hanna is a sophomore returning for her second year at The Stampede. She's a member of the GSA and Mu Alpha Theta, and is quite vocal about the LGBTQ+...