Marching Bulls end season fourth in the state
The Wiregrass Ranch Marching Bulls ended their season on a high note.
The Wiregrass Ranch High School Marching Bulls ended the competition season on November 17, placing 4th at the Tropicana Field state finals in the 4A class.
The Bulls arrived early in the morning for semifinals, held at Tropicana Field for the 4A and 5A classes. They warmed up in the parking lot to prepare for their performance by practicing visuals and music, as well as getting in the right mindset to perform. The Bulls performed their semifinals run of "Mirage" at 9:10 AM and then had to wait hours to determine if they would make it to the finals.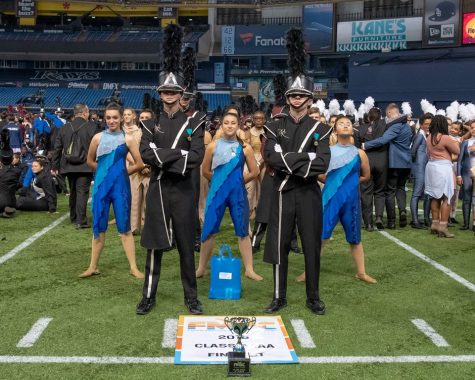 The semifinals awards ceremony took place at 3:00 PM. Seniors were allowed to join leadership in retreat, meaning they were able to stand on the field during awards, and they were awarded medallions for their dedication to marching band throughout high school. Bands were announced in ascending order of score, and the top 5 out of 15 would go on to finals in the evening. Excitement rang out from the Bulls' supporters as soon as the 6th place band was announced, meaning Wiregrass had officially become a state finalist for the third time in the school's history.
During the lengthy gap between awards and the Bulls' finals performance, students were given the opportunity to sit in the stadium and enjoy the other bands' shows from smaller classes, as well as an exiting exhibition show from Florida International University's marching band.
Band captain Hannah Kim, junior, recalled how the majority of the band felt after their finals performance.
"I was happy with the performance that I had and I knew that almost everyone felt that way as well," Kim said. "We all knew that no matter what place we got, we gave it our best and a placement wouldn't change that feeling we had as a family."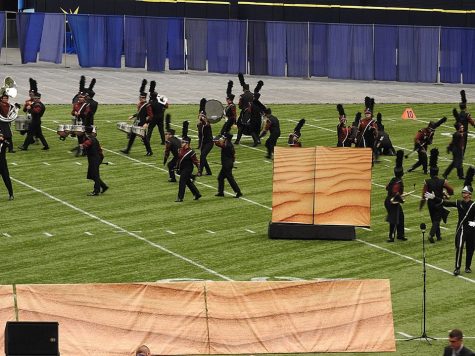 The finals awards began at 11:00 PM, concluding a full day at Tropicana Field. This time, the ceremony was Olympic-style, meaning every student from every finalist band joined leadership in retreat. Out of the 5 finalists and 15 total 4A bands, the Wiregrass Ranch Marching Bulls earned 4th place in the state.
Band director Josh Hobbs expressed his appreciation for the hard-working students.
"I am so thankful for all of [them] and am blessed to work with [them] everyday," Hobbs said.
The band is currently preparing for the upcoming winter season, comprised of the competitive Winter Guards and Indoor Percussion Ensemble.
Leave a Comment
About the Contributor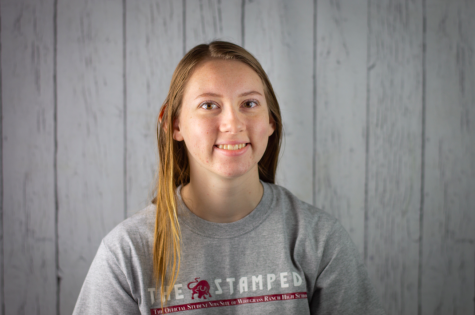 Lizzie Snider, Editor in Chief
Lizzie Snider is a senior at Wiregrass Ranch, and it is her fourth year writing for The Stampede. She is the Vice President of Key Club, and is interested...