Gaming Club Starts a New Year
The Wiregrass Ranch High School gaming club is gearing up for another year with new officers. They plan to have fun, hold competitions, and play a lot of games.

Vice President Arcadian Vera "AJ" is new to his position, but Vera has been with the club for three years.
"We're planning on people experiencing different games that they may have never played before and we're also trying to get people here to do things together," Explains Vera. "You're allowed to bring your own mobile games like 3DS and stuff like that, but you can't bring in consoles."
The two consoles playable at the club are the original Xbox and Playstation 2.
With gaming comes competition; the WRHS Gaming club holds its own competitions as well as school-wide competitions. The prizes for the in-house tournaments are Loot Crate Boxes, and the prizes for school-wide competitions can range from Loot Crate boxes to gift cards; however, this remains undecided.
The competitions range in cost from $1-$10 according to Gaming club sponsor, Mr. Charneske. Vera discusses the competitions in more detail.
"Usually competitions aren't too expensive to get in," says Vera. "It's usually popular games, or games that people usually know about so then people aren't confused about controls and things like that."
This club has also held fundraising live streams for Extra Life.
According to their website, "Extra Life is gamers doing what they do best to help sick and injured children at their chosen Children's Miracle Network Hospital."
Another live stream will take place in November.
"The Extra Life live stream is a 4-5 hour live stream and all the money that we get will go to Extra Life children's hospitals," says Arcadian Vera.
To join the club, members have to pay a $25 dollar fee to support the club. President Taylor Douglas explains the need for this money.
"The money will be used for things like our Loot Crate subscription, or things like it." Says Douglas. "Maybe even get a fancy new console like a PS4."
Members of the club say that they really enjoy it. Many members have stories of how they got into gaming, like Logan Gleason.
"Ever since I was little and my brother used to play video games, I was interested in it. Especially when he gave me his old Pokemon games, and I started playing those on the DS. I was like oh wow, this is really cool, so I really got into Pokemon," explains Gleason.
Gaming can take a person out of real life and allow them to experience fantasies and enter a story.
"It's like a whole another world you can experience. You get to see things that you would probably never be able to see, you get to experience things you would never be able to experience. It's just amazing!" says Vera.
Leave a Comment
Your donation will support the student journalists of Wiregrass Ranch High School. Your contribution will allow us to purchase equipment and cover our annual website hosting costs.
About the Contributor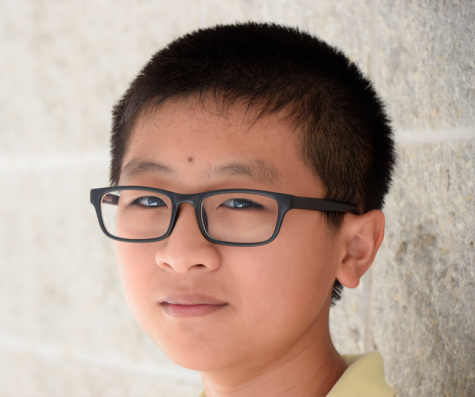 Jarvis He, Writer
Hello, I'm Jarvis and a writer for "The Stampede". I enjoy writing (even though I'm pretty bad at it), about student life, and global news. I'll try my...