Wiregrass swimming continues their undefeated season
The Wiregrass Ranch boys and girls swim team defeated the Pasco Pirates on Wednesday night, bringing their record to 4-0 this season. Nearly forty swimmers participated in the competition.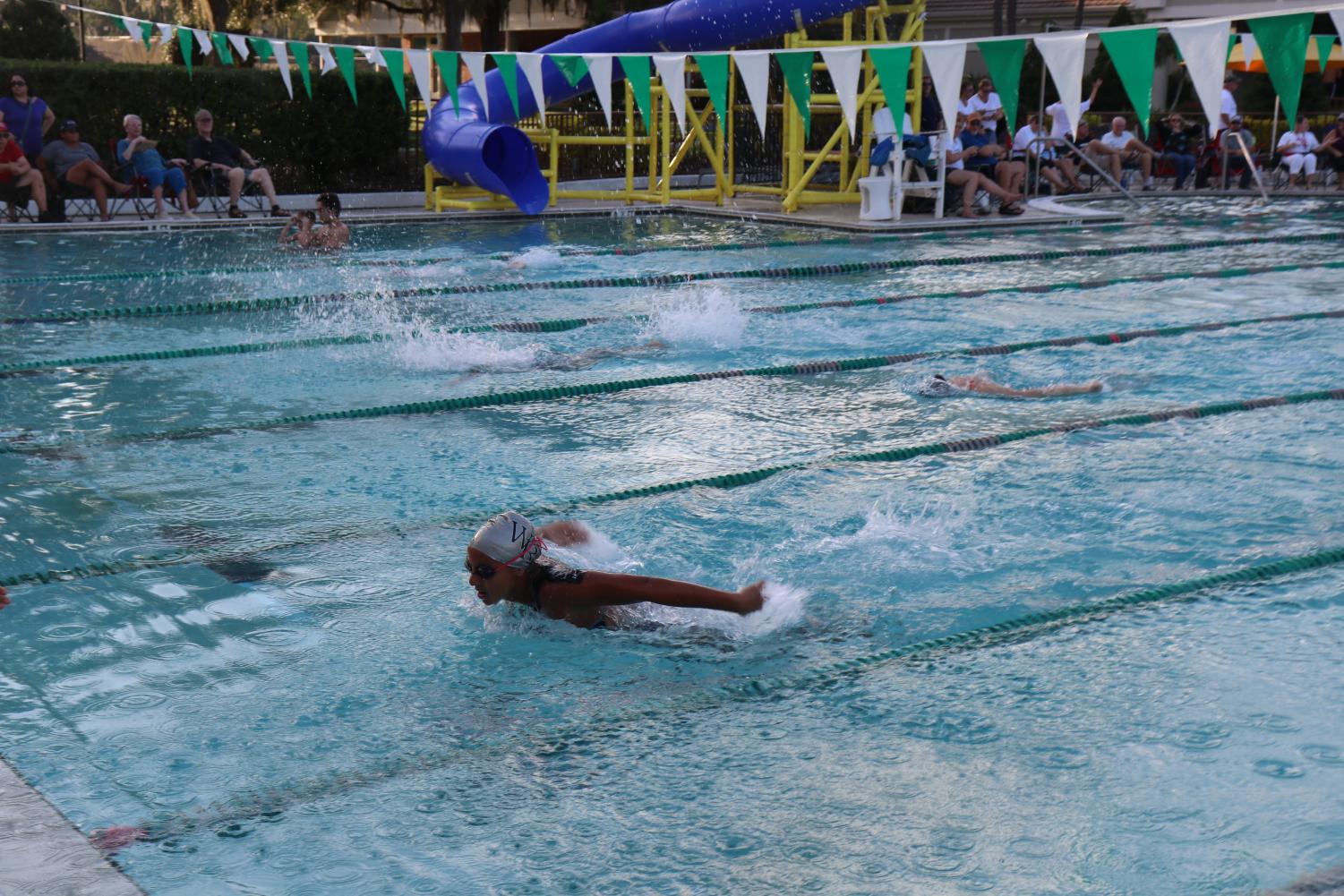 The girls Coach, Alisa Cimino, is having the team focus on two things in the coming meets.
"We are looking to have a positive outcome and for the kids to push themselves," Cimino explains.
The boys Coach, Kyle Gramm, agreed with Cimino.
"Both teams are preparing for conference and districts that are coming up soon," Gramm commented.
The meet consisted of a total of twenty-two events, eleven for boys and eleven for girls. It began with the 200 meters relays and the Bulls started strong, winning both of them. Swimmers on the boys first place relay team were: Nate Jones, Logan Grace, Matt Gomez, Doug Lankton. Swimmers on the girls first place relay team were: Cheyenne Harold, Maryam Khalil, Delaney Smith and Katie Wieckowski. These wins soon turned into a preview of what was to come for the remainder of the evening.
Following both of the relays, the boys and girls had three individual events each: 200 freestyle, 200 individual medley and 50 freestyle. Out of these six races, Wiregrass proceeded to win five of them and carried this momentum throughout. First place finishers for the boys included: Noah Porter, Patrick Frain, Parker Munari. First place finishers for the girls included: Elena Cassano and Mayram Khalil.
In the next event, the 100 meter butterfly, the Bulls dominate by taking first, second and third place for both boys and girls. Frain secured first place again, Gomez earned second place, and RB Childers came in third. For the girls, Ashley Lahey won first place, Herold came in second, and Maridith Baker finished third place.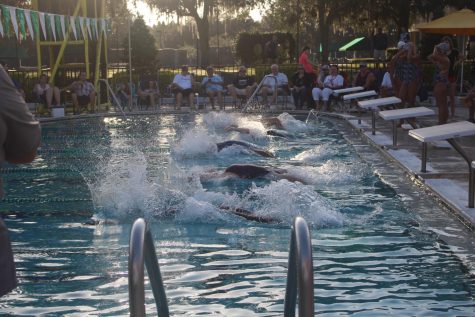 In the longest individual race of the day, the 500 freestyle, the girls team secured both first and second place; Wieckowski earning another first place finish and Smith finishing second. The boys team also won both first and second place in this event, with Lankton in first and Gomez in second. Junior, Douglas Lankton clocked in impressively at just a few seconds over five minutes.
With just four remaining events and two of those being relays, Wiregrass made a push to end out the night strong, winning first place in all eight remaining races. The boys and girls teams both won by an impressive 75 points in a 121-46 win for the boys and a 131-56 win for the girls.
The boys team captain, Nate Jones, believes the team still has room for improvements, despite this significant win.
"As we get closer to conference, I think one thing we can focus on a lot more as a team is strategizing before our races," Jones explained.
The girls team captain, Macey Morrell, agreed that there is always room for improvement.
"We need to improve on our technique; our technique is the basis for a good successful swim," Morrell said.
With both captains focused on what they believe to be crucial for the team going forward, the Wiregrass Swim team looks to carry this success throughout the remainder of their season. The Bulls go up against the Wesley Chapel Wildcats on October 3 at 6 p.m. at the Hunter's Green community pool.
Leave a Comment
Your donation will support the student journalists of Wiregrass Ranch High School. Your contribution will allow us to purchase equipment and cover our annual website hosting costs.
About the Contributor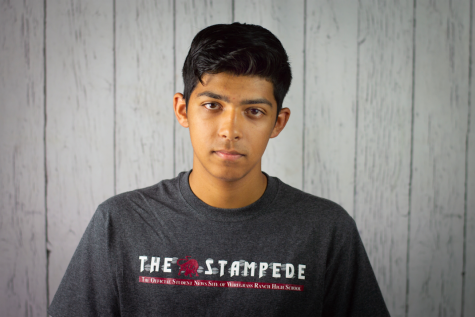 Christian Varghese, Writer
Christian Varghese is a senior at Wiregrass Ranch High School this year. This is his first year writing for The Stampede and is interested in Sports Journalism...