Wiregrass student could be the next American Idol
A student at the Ranch showcased his talent to the whole country on American Idol.
Hang on for a minute...we're trying to find some more stories you might like.
One local student proved his talent to the entire country with his golden ticket-winning audition on American Idol, airing on March 11. That lucky person is Zach D'Onofrio, a junior here at Wiregrass Ranch High School.
His singing career started only about a year ago, singing for an audience for the first time in October 2016. Seeing the actors at his parents' company, Dreamhouse Theater, performing on stage encouraged D'Onofrio to try it himself.
His inspiration to audition came from an interest in receiving feedback about his voice and putting himself out in the world. Singing in front of real judges and all of America would give him the opportunity to be critiqued and gain recognition for his voice. D'Onofrio would also be able to gain audition experience, since this was his first of many to come.
Looking back on his audition, D'Onofrio recalled his emotions during his one-of-a-kind experience.
"It was definitely shocking. I did not expect to get that far in the competition, and once I was experiencing it, it was unreal," D'Onofrio laughed. "I felt like I zoned out the whole time. I don't know how I finished the song once Katy Perry came up to me."
D'Onofrio sees himself with a future in music, hoping to be like classical-style singers like Michael Bublé, Frank Sinatra, and Tony Bennett. He was first introduced to this type of music when shopping for vinyl records with his dad, the first album he bought being Sinatra's Strangers in the Night.
"I thought my voice sounded similar to Frank Sinatra's, and I want to bring that unique style of music back," D'Onofrio said. "I want to be different, not like all the typical pop singers you hear on the radio today."
Once his audition aired on American Idol, D'Onofrio received a lot of attention and relative fame. This includes a jump from about 400 Instagram followers to over 4,000 in just a couple days. These fans began to call themselves "Zocks", combining his name with his obsession with socks, and some have even made fan art.
D'Onofrio embraces his new fans and welcomes them with open arms, looking to make them proud.
"I really appreciate all of this. It's been really crazy," D'Onofrio said smiling, "but American Idol so far has been a really great experience for me."
Hollywood Week airs Monday March 26th; watch to find out if D'Onofrio will move on in the competition!

About the Writer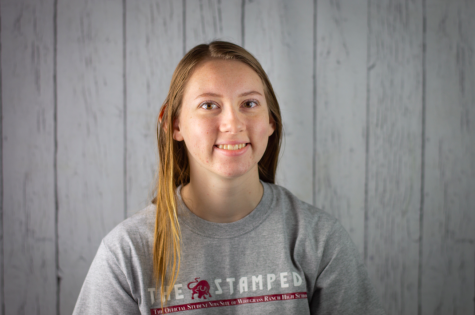 Lizzie Snider, Editor in Chief
Lizzie Snider is a junior at Wiregrass Ranch, and it is her third year writing for The Stampede. She is an active part of the WRHS Marching Bulls and Key...