Wiregrass baskeball remembers fallen teammate before win
With a win over conference opponent Plant High School, the Wiregrass Ranch boys basketball team improved to a 12-5 record and extended their late season winning streak to six games. The team's play was met with praise from their coach.
"I think being aggressive is key," said Head Coach Calzone after the game. "I hope to make it to the postseason. I hope to make it to district, and hopefully win it all."
Before the game however, the team took a moment to commemorate Elijah Smith, who, over the summer, passed away in a tragic car accident. In a pre-game ceremony, Elijah's teammates presented his family with flowers and a custom warm-up shirt honoring them out of respect for their loss. Along with that, the whole gymnasium took part in a moment of silent mourning. Some of his friends and teachers wrote in to explain what they thought was special about the young man.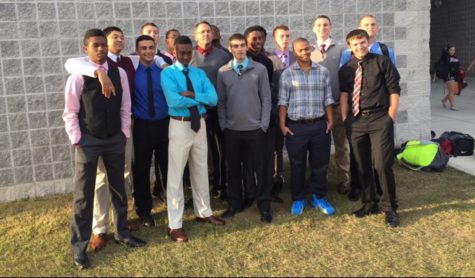 "
Elijah Smith was a young man who had a smile that lit up the darkest room. He was friendly with everyone and eager to strike up conversations with anyone around him, even making a stranger feel comfortable. He loved basketball, working out, his family and most impressive – he loved working with kids who have disabilities. He was the voice for those kids. He proudly held their hands walking down the halls of our school. Elijah would step away from his friends and help the ESE kids wash their hands in the restrooms, or walk them to their next class. Elijah will always be remembered for his kind heart, his friendliness and his smile."
— Mrs. Masciarelli, English Teach
"
Elijah was a joy to have on our team from the moment I met him. He was a jolt that the team needed that year and he pushed players to be better. His positive attitude and constant work ethic made him an important part of the 2014-2015 season. I miss his positivism and I hope he is resting in peace. "
— Mr. Calzone, Basketball Teacher
"
I knew Elijah from being my teammate on the varsity basketball team. He was that one teammate that everyone got along with and gave his best at every practice. Always making the team laugh and just being a great friend on and off the court. My favorite memory was picture day with the team we were all just cracking jokes about each other and he was constantly making us laugh."
— Anthony Castillo, Teammate and Friend
"
I met him through fellow classmates and from there we always reconnected out of school. It's hard to pick out a single [memory], but probably a night during winter break of my senior year that I was very down with my own personal problems. But I spent time around Elijah and some other friends and it quickly boosted my spirits, he was so quick to make anyone around him smile."
— Savannah Siggelko, Friend
"
It was just such a tragic event and process to get over the passing of Elijah. He was such a joyful person who was always smiling and in a happy state of mind. Definitely one of my favorite memories by far was when we were watching a movie together and he was narrating the movie as the characters did certain things. Now that I look back on it I clarify that as my favorite memory of him because the constant humor and laughter that was brought out by not only my friend, but a man I once considered as a brother. It honestly just made the movie ten times more enjoyable than it could've been. Greatest memory!"
— Rey Quinones, Friend
Leave a Comment
Your donation will support the student journalists of Wiregrass Ranch High School. Your contribution will allow us to purchase equipment and cover our annual website hosting costs.
About the Contributor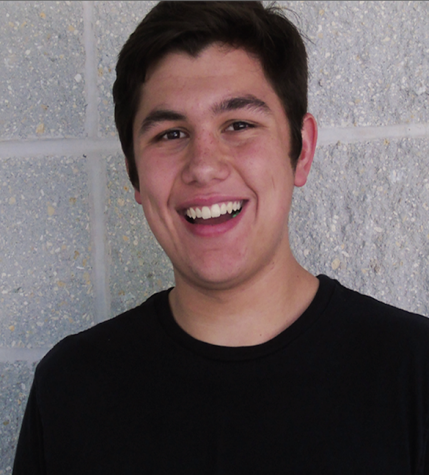 Christian Casale, Senior Editor
I'm the Senior Editor of the Sports page. Some may say "Senior Editor" is a title that I made up, but I disagree. This is my third year writing for the...