Marching Bulls take fourth place at championships
The Marching Bulls last competition was held in Ocala, at the World Equestrian Center.
The Marching Bulls recently finished up their competition season with a fourth place win at Championships. In the race with 18 other bands, the Bulls placed in the top 8 in semi-finals, earning a spot in the finals competition later that day, and eventually taking home fourth place in their class.
After a chaotic start to the season and covid restrictions, the band is proud of themselves overall for doing so well. One of these marching band members is Amalia Griswold, a senior at Wiregrass.
"I feel like our last performances were honestly our best ones out of the entire season," Griswold explained. "The energy on the field was always really amazing and the final product showed how hard we worked during the season."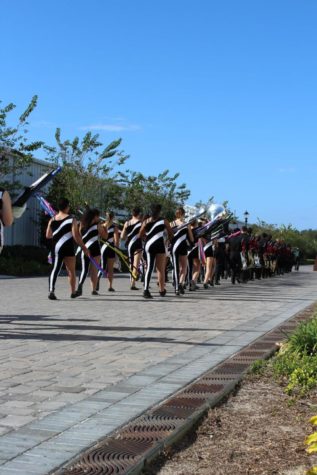 As well as the students, the staff was also extremely satisfied with the band's score.  When speaking with Branden Anglin, marching band designer, he agreed that that their performance was inspiring.
"I truly believe that our finals performance brought back the heart of our program and reunited us after all that we went through this year," Anglin explained. "In my nine years with the program, I have never seen a group of students unapologetically lean on each other, support each other, and lift each other up the way I did after that finals performance."
The competition at this year's semi-finals and finals were tough for the team. In total, they were up against 18 other bands in their 3A category, with competitors that had also won championships in the past.
"Like us, there are many schools in our state that practice just as hard as us and want to see success just as much as we do," Clifford stated. "This year was especially tough due to more bands than normal being placed in our class and also working with the fact that we had not marched since before COVID when other bands could."
Ultimately, the staff wanted the band to show the judges what they've been working so hard towards all season long, and they did just that. Anglin felt this season met the goals he set in place for the team.
"My goal each year is to take the lessons we have learned from the previous show and put them in to the next years show," Anglin explained. "This season was never about the final placement, it was about finding the light within and creating a brighter, more beautiful tomorrow just like a Prism does."
Leave a Comment
About the Contributor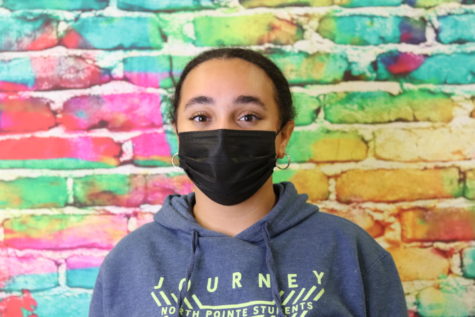 Emmaly Simmons, Writer
Emmaly is a sophomore at Wiregrass and this is her first year writing for The Stampede.  She is a member of SADD club and apart of the Marching Band Bulls....