Easton Gorman: Inspiring the next generation
Easton Gorman, a Wiregrass Ranch math teacher, had to relearn many basic human functions, such as how to walk, talk, and eat, after a devastating hit in a high school football game. The accident was life changing for Gorman as it not only affected him physically, but mentally as well. Through it all, Gorman persevered and realized he wanted to help others find their strength as well, by becoming a teacher.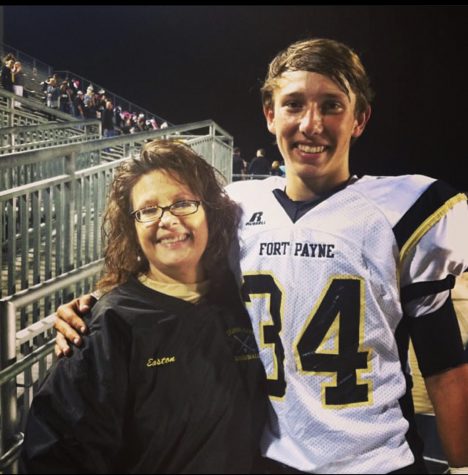 In 2013, Gorman was a high school junior hoping to help his team make it through the playoffs. That night, he was playing a different position than the one he normally played- shifting from cornerback to safety. Squaring up for a tackle, Gorman hit high and was knocked out cold. When he awoke, he was surrounded by his coach, mother, and medics on the field and he couldn't move.
After being transported to the hospital, an MRI confirmed Gorman had a fractured vertebrae in his neck and damage to his posterior ventricular artery. While in the hospital, Gorman also suffered several strokes which led to extensive nerve damage. 
"Even though it seemed as though my body took all of the damage, it was really my mind that suffered," Gorman explained. "Having the mind and physique of a 17-year-old made it even more challenging on my psyche when I couldn't stand on my own or I had to spell out four-letter words so people could understand me."
His recovery included months of physical, occupational, and speech therapy to help regain control of his body. Despite all of this, Gorman doesn't regret playing football.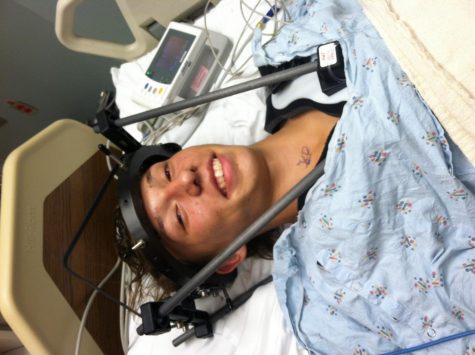 "If I hadn't been taught the willpower needed to overcome obstacles, then I probably would've died in the hospital," Gorman explained. "If it wasn't for football, I wouldn't be half the person that I am today."
This experience made Gorman realize his true passion in life and he decided to major in mathematics education at Auburn University to invoke that same positive influence on the next generation.
"I want to inspire," Gorman explained.
Today, Gorman teaches Geometry at Wiregrass Ranch and is striving to do just that.
"I think it is amazing how far he has come since that time and it shows a lot of grit and determination," principal Robyn White said. "It makes him a great role model for our students and I love the 'never give up' attitude."
Gorman shares his story with his students so that they can better understand him and not feel uncomfortable by his onset tremors or slower speech.
"I relate to him more because I used to play football and was injured too, so its a bond we share," sophomore Joram Frederick explained. "Mr. Gorman is a great teacher because he finds a way to describe things more intricately so he can actually help us learn what we need to do to find the solution to the problem."
"
I want to inspire"
— Easton Gorman
Gorman wants his students to know they can come to him with any problem they may be facing, because he knows first hand that obstacles that may seem insurmountable can be overcome through hard work.
"It's so nice to know someone that had a dream and still did it without letting their problems interfere," sophomore Mckenzie Gainey said. "He reminded me that I can do anything with my life." 
Gorman's experience gave him a new perspective on life and has shown him that helping others is much more valuable than any other job he could have chosen. 
"I want my students to learn to never give up, never accept defeat, and always stay determined and focused on the goal they want to achieve," Gorman explained. "I want my students to know that no matter the setback or challenge they incur, to always push towards their goal in life."
View Comments (4)
Your donation will support the student journalists of Wiregrass Ranch High School. Your contribution will allow us to purchase equipment and cover our annual website hosting costs.