Wiregrass defeats Mitchell, moving on to District Playoffs
The Bulls win a thriller against the Mustangs.
The boys lacrosse team defeated the Mitchell Mustangs on Wednesday night, by a score of 17-14. This was the second time the Bulls beat the Mustangs this season, winning their first match-up 15-8.
Senior goalie, Caleb Embry, played a stellar game, recording 29 saves; while Sophomore midfielder, Marc Ciccone, helped on the offensive side of the field, scoring five goals. Junior midfielder Zach McCann won 10 of the 17 face-offs he took, which was a major aid for the offense to start scoring opportunities.
Ciccone humbly spoke about his performance after the game.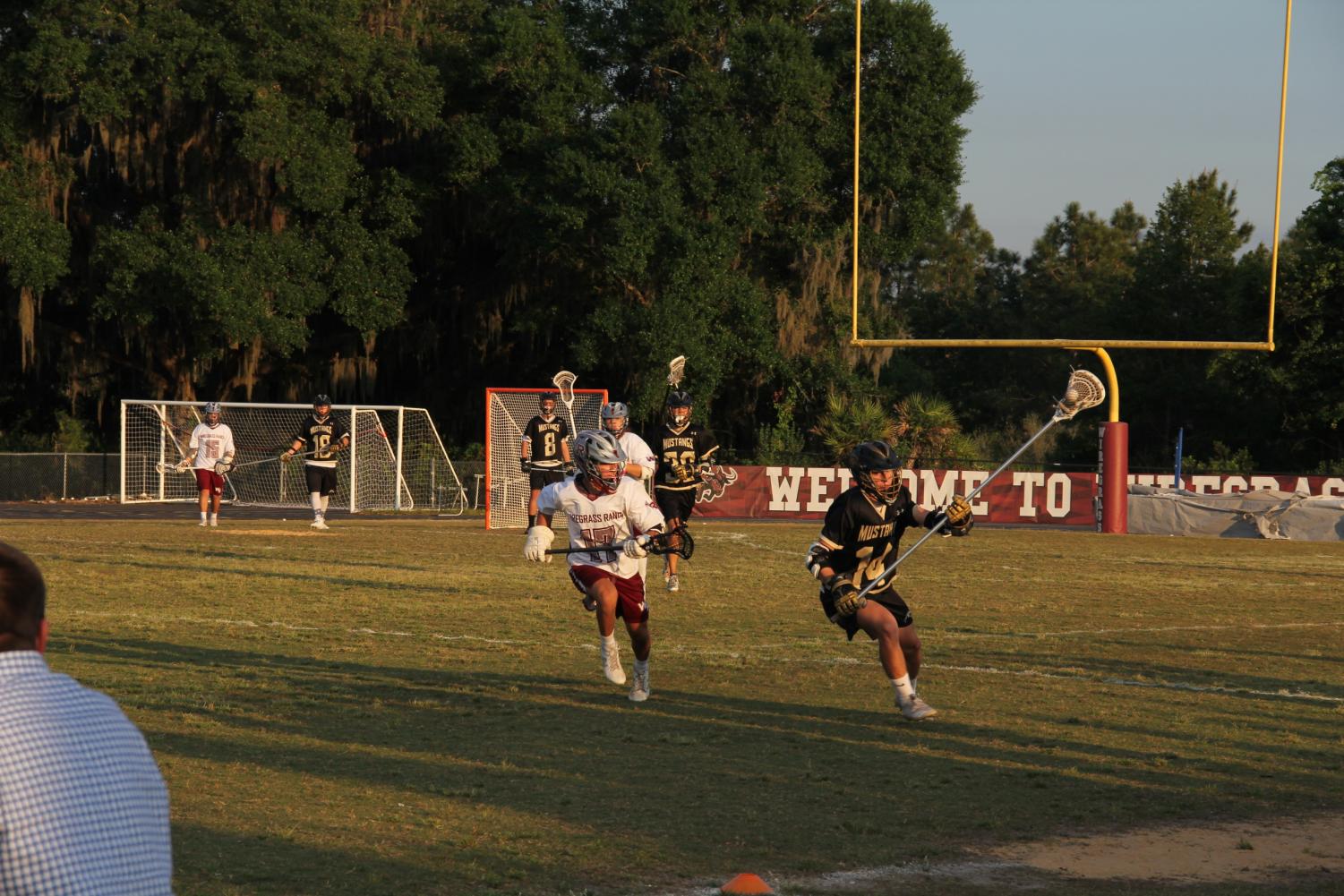 "I just went out there and did what I could to help the team win," Ciccone said.
The first half started out sloppy for the Bulls, with unforced turnovers and timid defensive play plaguing an uneventful half. Both sides of the field suffered; the offense had bad passes, poor shot selection, and missed ground balls while the defense failed to find an option to stop the Mustang's leading scorer Nick Ferrini, who proved to be a thorn in the side of the Bull's defense. After a particularly chippy first two quarters, the first half ended with a score of 10-7 with Mitchell ahead.
Wiregrass came out fighting in the second half, outscoring the Mustangs ten goals to four. The Bulls defense also stepped up and played a much better half. Senior defenseman Alex Perugini effectively shut down the Mustang's leading scorer in the second half. While the Bulls came out to the second half with much better play, they still spent five minutes in the penalty box, which led to Mitchell scoring on too many man-up opportunities. Despite this, the Bulls maintained their lead, winning the game 17-14.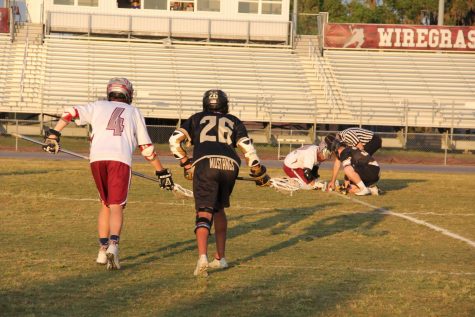 Head coach TJ Fitzsimons commented on the Bull's play post-game.
"The boys played a much better second half. There's still a lot that we have to work on before districts, but winning this game was a big confidence boost for the team," Fitzsimons stated.
The Bulls will play the Mitchell Mustangs again for their first game of districts, and senior Alex Perugini is confident in the team's abilities.
"We'll be ready for them. We've played them twice already, and we now know a better way to cover all their offensive threats, and how to score on their side of the field," Perugini explained.
The Bull's next game will be on Monday, April 15th, at Steinbrenner High School, against the Mitchell Mustangs again.  This will be the first game of district playoffs for Wiregrass.
Leave a Comment
About the Writer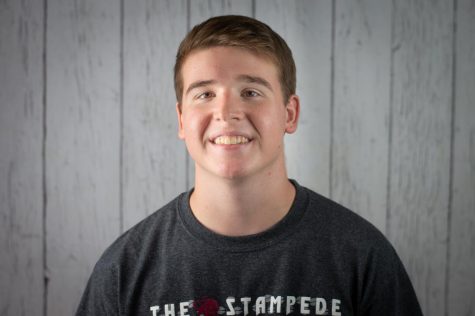 Jason Mazursky, Writer
Jason Mazursky is a senior and this is his first year working for The Stampede. He plays on the lacrosse team, and likes to watch all kinds of sports....