Man of Many Talents: The Enigmatic Career of Donald Glover
Donald Glover is everywhere. Star Wars, Lion King, and Spider-Man: Homecoming are all projects that Glover will be a part of in the coming months, not to mention his critically acclaimed TV series "Atlanta", a drama comedy that got rave reviews (and that I reviewed) that he created, executive produced, and starred in. Oh, and that's not to mention his 2016 album "Awaken, My Love!" and it's single "Redbone" that keeps working its way into popular media (see: Get Out and Dear White People).
Born in 1983, Donald Glover got his start in show business in television. Before his own show took off, Glover was a writer for another critically acclaimed TV show: 30 Rock. Glover would write for the NBC comedy series for 3 years, until he stepped away in 2009. That same year, he became a part of the cast for another NBC series called Community, where he contributed for fours seasons until he left the show 5 episodes into season 5.
After his early starts in television, Glover moved towards stand-up comedy. His first comedy special was aired on Comedy Central in March 2010, to generally favorable reviews. It was his second comedy special, however, that garnered more attention.
Released in November 2011, Glover's comedy special "Weirdo" garnered positive reviews. One reviewer even compared Glover to "a young Bill Cosby".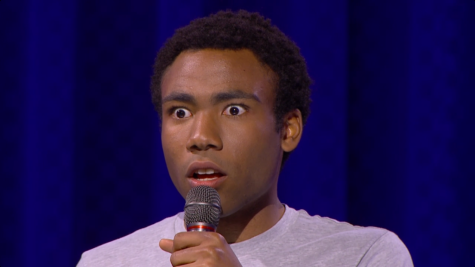 2011 was an eventful year for Glover, as not only did his second special air but his debut album, Camp, was released under the moniker "Childish Gambino", a nickname Glover got from a Wu-Tang name generator. The singles "Freaks & Geeks" and "Heartbeat" really put Glover's music in the spotlight, leading to 24,000 copies being sold in the first week and receiving generally positive reviews.
The next stage of Glover's career is quite possibly the most important. After the success of Camp and the positive reception of his 2012 mixtape "Royalty", Glover started gravitating more and more towards music. In the roll-out for his sophomore LP, Glover released the biggest single of his career: "3005". The song peaked at #64 on the Billboard top 100 and would dominate the radio well into the next year. Glover's second studio album "Because The Internet" was released in December 2013, and while it received mixed reviews by critics at the time of its release, over time a majority of fans and critics alike have praised it and would agree that it was a better overall effort than Camp.
The music wasn't the only thing that changed between albums, however. After the release of "Because the Internet," Gambino started to intentionally wear the same outfit, whether at a concert or when doing an interview. He deleted all of his social media and seemed increasingly distance from the rest of the world. In 2014, Glover released a "STN MTN/Kauai" mixtape which got considerable praise. Then, for an entire year, it seemed like the comedian-turned-rapper fell off the face of the planet.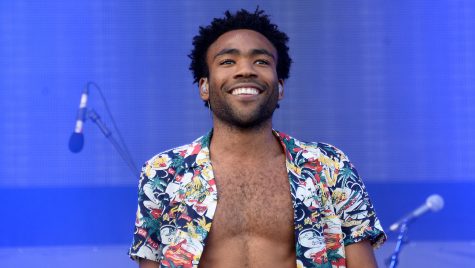 Then 2016 happened. Late in June of 2016, Glover tweeted out a link to an app called "PHAROS Earth," signaling the end of his hiatus. However, the mystery of what the app meant was a hot topic of discussion. It was finally revealed that the app allowed fans to purchase tickets to watch Glover perform his new album live.
In September, Glover's new show Atlanta premiered on FX and garnered critical acclaim. Not only did it win a Golden Globe for Best Music or Comedy TV Series, Glover himself also won Best Actor in a Comedy Series.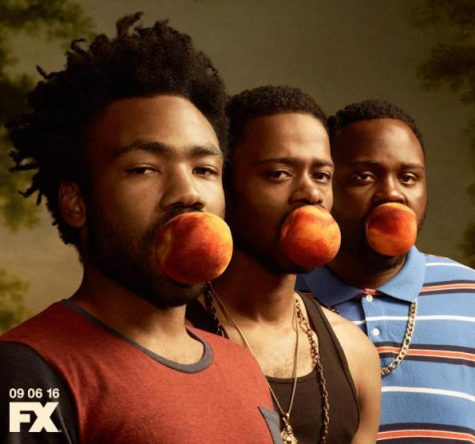 In October of 2016, it was revealed that Donald Glover would be playing Lando Calrissian in the new Han Solo film. Soon after, Glover's third studio album, "Awaken, My Love!" was announced. A few weeks after the announcement of the album, Redbone was released as a single and is currently certified as platinum.
"Awaken, My Love!" was released on December 2nd, 2016 and is notable for its departure from hip hop and its 70's soul influence. The album was generally received positively both by the public and by critics.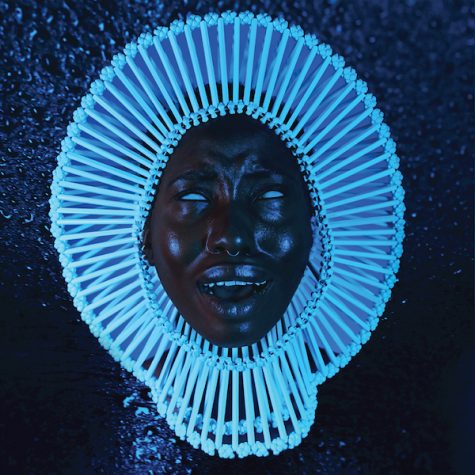 Fast forward to February 2017 and the announcement of Glover to star as the voice actor for Simba in the new Lion King movie doesn't seem all that surprising. Given all of the buzz around him, it seems only right he should get the role. It's hard to see where Glover's career will take him next (especially since he's writing a new Deadpool TV series) but considering his career so far, he can only go up.
Leave a Comment
Your donation will support the student journalists of Wiregrass Ranch High School. Your contribution will allow us to purchase equipment and cover our annual website hosting costs.
About the Contributor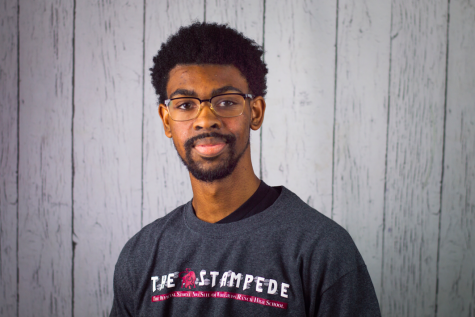 Stephen White II, Entertainment Editor
Stephen White II is a senior at Wiregrass Ranch High School. This is his second year writing for The Stampede. He likes to listen to music as well as write...