Banned Books: A battle over what's appropriate for students
To read or not to read- that is the question.
Book bans are on the rise, and many wonder if this is an infringement on student's First Amendment rights. According to PEN America, Florida has the second highest number of documented book bans and challenges in the United States.
Tori Fassbender, senior and member of the Wiregrass book club, disagrees with the excessive ban on books. 
"[Some banned books such as] 'A Wrinkle in Time,' 'The Outsiders,' and 'Harry Potter' are all significant examples on how reading is a great way of expression… outright banning books feels like limiting our freedom to choose," Fassbender said.
There have been over 660 book bans in over 20 Florida school districts; some of the banned books include: "The Hate U Give," "The Color Purple," "Eleanor & Park," "The Perks of Being a Wallflower," and "Aristotle and Dante Discover the Secrets of the Universe."
The one thing that all these books have in common is that they tell the narrative of inclusive and diverse individuals. Whether that is those who suffer from mental illness, those dealing with the repercussions of racism, or those expressing their sexuality, they are all deemed different by society's norms. For example, "Aristotle and Dante Discover the Secrets of the Universe" was a book read last year in book club that was banned for having a queer romance in addition to mentions of race, drugs, sex, and homosexuality.
The Wiregrass Ranch book club believe that many of these banned books can lead to important conversations.
"I think reading these types of books in book club is really accomplishing what we set out to do when the club was started," Wiregrass book club vice president, Bella Pagliuca said. "We wanted to be able to share our love of reading as well as educate and open minds."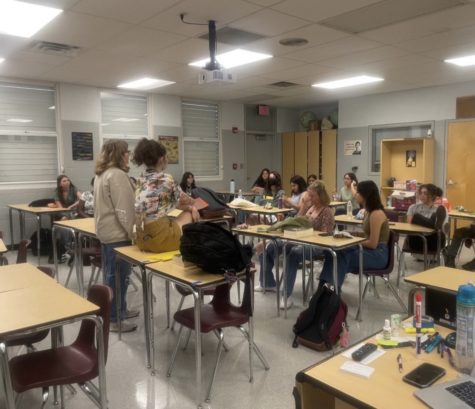 This censorship of diversity shouldn't come as a surprise due to Gov. Ron DeSantis' new signed law that provides parents and guardians with the freedom to challenge the types of books available in their children's school libraries. This law limits what students are allowed to read regarding sexuality, race, gender, inequality, and any other 'controversial' topic.
Laws on prohibiting student's self-expressions have recently been passed in Florida, ranging from the 'Don't Say Gay' bill and the ban of 'Safe Space' stickers to the 'Stop W.O.K.E Act', and recently, the excessive ban of books.
Senior and book club member Liana Blanco states these new laws makes her feel unsafe at school.
"I feel I can't express myself in a place that I am constantly at, somewhere more than my own home," Blanco said. "Having to be conscious of how I express myself and even the books I'm reading has been hard to handle this year with the recent bills in Florida."
The intention behind banning books is to limit the viewership of said books, but the fact that they have been banned only brings more attention to them. Regardless of whether books are banned from local or school libraries, students still have access through the internet or by buying physical copies of the books at their local bookstore.
"We are all different and we shouldn't all feel that we have to be a default," Fassbender said. "Kids need to be allowed to read these books and further their growth into understanding how they work and how the world works."
To support the right to read, you should stay informed, know your rights, attend school board meetings, report censorship, and speak out. Having the right to read literature enables us as human beings to see the world through the eyes of others; reading makes us better informed and compassionate beings. Visit your school or local library, pick up a book, and travel into a different world by stepping into someone else's shoes.
View Comments (2)
Your donation will support the student journalists of Wiregrass Ranch High School. Your contribution will allow us to purchase equipment and cover our annual website hosting costs.
About the Contributor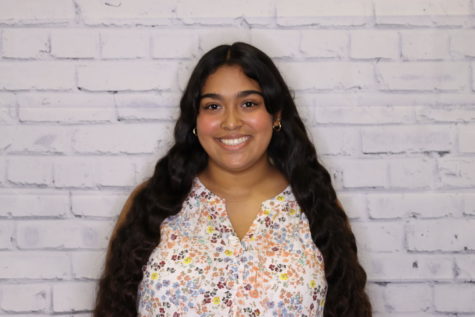 Alyssa Cortes, Editor-in-Chief
Alyssa is a senior at Wiregrass Ranch and this is her second year writing for The Stampede. She is the co-president/founder of Activism in Film Club,...