Seniors stride for the finish line
Class of 2022 shows versatility facing their final days of high school amidst a global pandemic.
After 13 years of dragging their groggy adolescent bodies to school at the crack of dawn, many seniors are eager to escape the clutches of high school and start down the path towards independence. However, one roadblock threatens them from enjoying their last year before being sprung into adulthood: a global pandemic.
As a re-submergence of COVID-19 continues to plague the world, distress surges through the class of 2022. After witnessing firsthand what the pandemic has stolen from previous senior classes for two years in a row, many seniors are hoping for smooth sailing this year.
Class of 2021, Aisha Qureshi, believes that the effects of COVID-19 have significant impacts on high school students.
"[COVID-19] made me more antisocial," Qureshi said. "Approaching people became so much harder because of the virus and masks." 
The former alumnus has faced many new hurdles in the altered reality created by the pandemic.
"Quarantine made me take school way less seriously," Qureshi said. "Not seeing my teachers face-to-face drained my motivation and things that I probably could've found interesting just seemed boring online."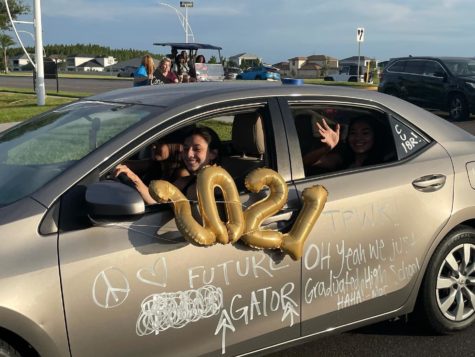 Unfortunately, past graduates had to handle these strange circumstances with little time to react. Senior class counselor, Dominique Gonzalez, credits class of 2020 and 2021 for facing this adversity head on and overcoming their final years in high school.
"Resilience is key," Gonzalez said. "Despite missing out on many activities- they made it to the finish line with grace."
Although current affairs of the pandemic are still unstable, class of 2022 remains hopeful that this year will be a fulfilling one. Senior, Joseph Benigno, shows unwavering adaptability and wishes for positive things as his days in high school rapidly approach their end.
"Even though COVID-19 is still causing issues, vaccines and precautions are helping school events open up, so I think this year is still going to be an exciting finale to high school," Benigno said.
As steps are taken to move past this global crisis, senior rites of passage are becoming more possible for class of 2022. Counselor Gonzalez responds to these possibilities with even further reassurance.
"I am optimistic that this year will be a great senior year for the class of 2022 and am hopeful they will get to enjoy all senior events," Gonzalez explained.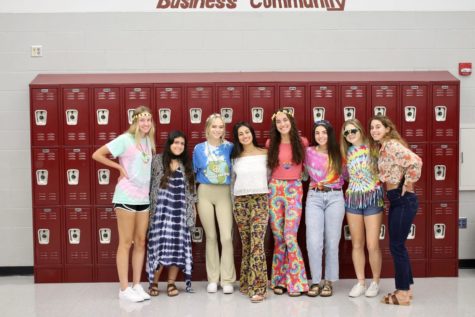 Senior teachers also urge their students to take advantage of any school events they may be able to partake in. As the unpredictability of COVID has thinned these activities to too few and far between, Seniors should capitalize on any functions that may take place in the following year.
"Do everything," senior teacher Ms. Krook says. "Do every event, every dress up day, every football game cause this kid level that you're on right now as seniors, you're not gonna get it back. You become adults so quickly, [so] enjoy this last year of being a kid."
Although the final days of high school draw closer to their staggering climax, seniors still have many opportunities to make memories that last a lifetime. High school is a time where the pleasures of adolescence and the freedom of adulthood become infinitely closer to one another until those lines become blurred as life moves forward. Gonzalez reflects on her years in high school that have changed her life.
"I met my husband my senior year of high school," Gonzalez said. "We married years later."
Before the fledging senior class prepare to spread their wings and leap from the sheltered nest of high school, they may also reflect on these years with thoughtfulness and sentiment. These fleeting days of high school cause soon-to-be graduates to face what they will miss most about their more juvenile days.
"I think I'm going to miss the community I've grown up with," Benigno said. "Most of the people in the '22 class have been with us since middle school or even elementary school, so finally separating from them will be emotional."
View Comments (1)
Your donation will support the student journalists of Wiregrass Ranch High School. Your contribution will allow us to purchase equipment and cover our annual website hosting costs.
About the Contributor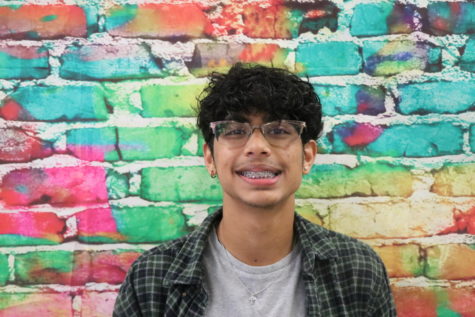 Ashton Jhoda, Editor-in-Chief
Ashton is a senior at Wiregrass Ranch and this is his first year writing for The Stampede. He is the editor-in chief of The Stampede and an active member...