Popeyes chicken sandwich: is it doing more harm than good?
The Popeyes chicken sandwich has made headlines all across the country, but not for the better.
The Popeyes chicken sandwich has been trending all over social media and dominating the food industry. So much so, that the sandwich had to be removed from the menu for a brief period of time, but it is back now and causing chaos once again.
Recently, a Maryland resident, Kevin Tyrell Davis, was stabbed to death after cutting in line for the chicken sandwich. He was confronted in line and it escalated after they exchanged words outside.
"Something we have to question in terms of how we're interacting with one another as a society is, how does a confrontation over cutting line lead to a death?", Police Chief Hank Stawinski stated during a press conference after the event.
Stawinski's concerns seem to express the thoughts of many, including myself. How can a sandwich cause this much damage?

Loading ...
The Popeyes chicken sandwich's biggest competitor is Chick-Fil-A's chicken sandwich. Yet, there never seems to be any violence over Chick-Fil-A's sandwich.
Senior Tate Markel, who used to work at Chick-Fil-A stated his opinion on the iconic sandwich.
"Funny enough- after working at Chick-Fil-A for two and half years, I still would much rather had one of our sandwiches," Markel said.
The creation of the Popeyes chicken sandwich seems to be a success, despite the surprising obstacles: long waits and violence. The buzz alone on social media, sent many new customers their way. Many students from Wiregass went to the local Popeyes in Wesley Chapel to try it for themselves.
Senior Andres Jimenez believes the sandwich lives up to the hype.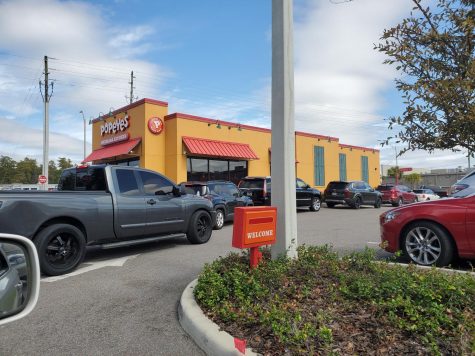 "When I got there I had to wait 30 minutes for the sandwich," Jimenez explained. "They ran out of fries, but the sandwich was worth every bite."
Senior Manny Butler had a similar response to the sandwich.
"The hype is definitely real," Butler said. "Way better than Chic-Fil-A and worth the wait."
Leave a Comment
Your donation will support the student journalists of Wiregrass Ranch High School. Your contribution will allow us to purchase equipment and cover our annual website hosting costs.
About the Contributors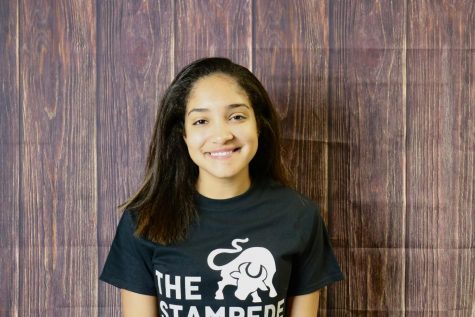 Emilie Ramos, Writer
Emilie Ramos is a senior at Wiregrass Ranch High School, and this is her first year writing for The Stampede. She is a member of the 2020 club, ASL National...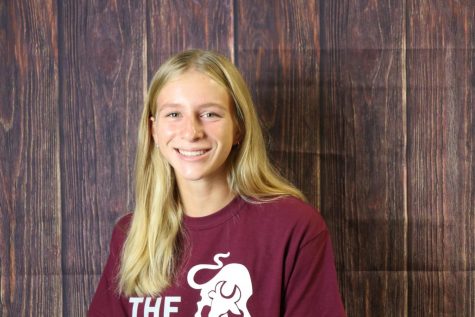 Allison Fleming, Student Life Editor
Allison Fleming is a senior at Wiregrass Ranch High School. This is her first year writing for The Stampede. Allison is on the swim, track, and basketball...