Spirit week at the Ranch
Wiregrass Ranch High School (WRHS) hosted spirit week September 26th through the 30th leading up to homecoming on the 1st of October. Each day had a different theme, encouraging students to be creative and show their school spirit.
Monday was Mathlete vs. Athlete Day. Many students took the opportunity to portray a Steve Urkel type character or dress in their favorite sport clothing.
"It was funny to see people dressed as athletes who never really played sports before," said WRHS sophomore Brittney Segers.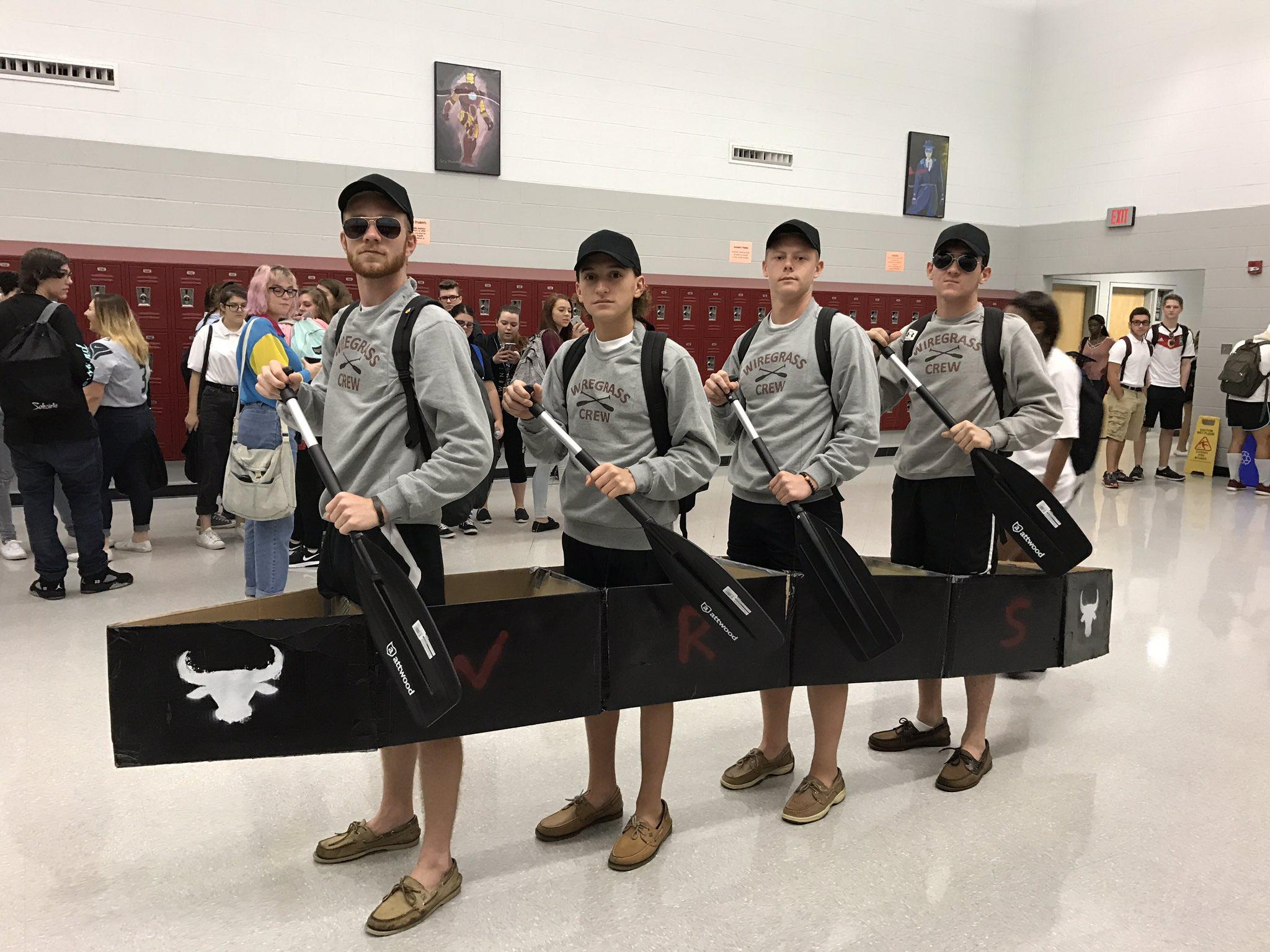 One of the outfits most commented on was WRHS seniors Payton Wilson, TJ Forgas, Austin Woryn, and Cameron Rowe. The students built a rowing boat out of cardboard boxes and came as the "Wiregrass Crew." The students could be seen "rowing" around campus throughout the day.
Austin Woryn talks about how this idea came about.
"It was Payton Wilson's idea. We made the boat on Sunday with cardboard and spray paint after we went to Walmart to get the sweatshirts and oars."
Tuesday was Tour Around the World Day. Many students showed up dressed as tacky tourists and some chose a specific country to represent. A large group of WRHS students represented their home country by wearing flags tied around their neck.
WRHS senior, Bradley Fabretti says, "It was fun to see all the different cultures shown on that day."
Wednesday was Class Color Day. This seems to be the day most students get involved. Freshman are white, sophomores are purple, juniors are blue, and seniors are pink. Students are encouraged to wear their class color in the most expressive way.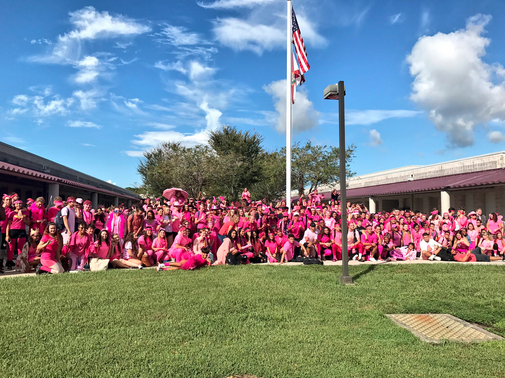 "I love class color day because you notice people are in grades that you didn't think they were in. I thought for the longest time this kid was a freshman and he was a senior!" says WRHS Junior, Riley Horrigan.
Seniors also took their group picture in all pink for the yearbook.
The Powderpuff football game happened during the evening of Class Color Day. The seniors battled their way to a victory against the Sophomore girls in the final match up. Due to a weather delay the boy's cheerleading competition had to be postponed until the pep rally on Friday September 30th.
Thursday was Character day and inspired many students to dress up as characters from T.V. shows and popular movies.
WRHS Government and Economics teacher Ms. Hettman dressed up as WRHS coach Wilson. WRHS senior Taylor Forgas made a comment in class, " That was by far the funniest thing I've seen all day."
Some popular characters students dressed up as were characters from "Grey's Anatomy", "Orange is the New Black," or "Stranger things." 
Friday was Spirit day at the Ranch. WRHS hosted their second pep rally where the seniors once again took the win. The boys Powderpuff cheerleading teams were also able to perform their routines that were postponed from the Powderpuff game. With no surprise, the senior boys dominated with their skillful and energetic routine.
The homecoming football game Friday night was a victory for WRHS. The football team defeated Freedom 43-7.
The homecoming dance was a huge success with over 600 tickets sold.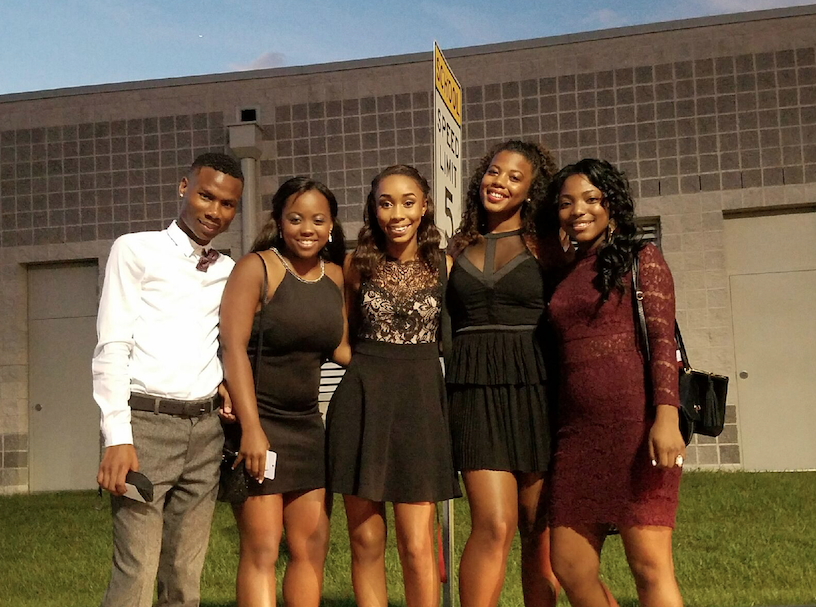 Junior Keeana Harris had a good time at the dance.
"The dance was lit. There was a lot of dancing and singing along with the songs. I had a fun time," said Harris.
Leave a Comment
Your donation will support the student journalists of Wiregrass Ranch High School. Your contribution will allow us to purchase equipment and cover our annual website hosting costs.
About the Contributor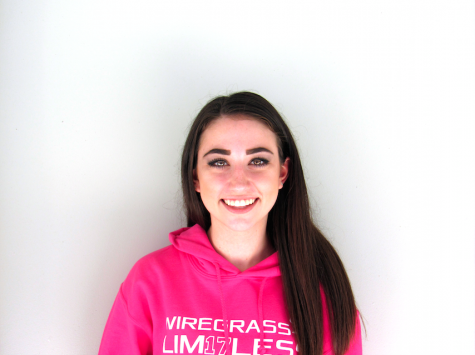 Ashley Jenniges, News Editor
Hi! This is my third year in newspaper and my second year being an editor.  I am currently a Senior and involved in Legacy, Student Council, and the Speech...