Earl Sweatshirt comes out of his shell with an entrancing new album
The Los Angeles rapper makes his triumphant return to music with a new album.
'Tis the season for new Sweatshirt music. After a lengthy 3-year hiatus that felt to fans like a decade, former Odd Future rapper Earl Sweatshirt recently released his new album, Some Rap Songs. 
Released on November 30th, Some Rap Songs is the 24-year-old emcee's third studio album, and the eccentricity of the album's title genuinely fits the content provided. Sweatshirt effortlessly weaves in and out of complex flows on sample-heavy instrumentals while still maintaining the cryptic, dense lyricism he's been associated with since releasing his first mixtape, EARL. The album truly feels like a collection of random yet simultaneously cohesive rap songs placed together.
Singles "Nowhere2Go" and "The Mint" set the tone for the album early on; with avant-garde production mixed with emotional, hard-hitting bars, listeners could assume the direction the rapper would take on the album. Both the complex, metaphorical lyrics like "Tiptoein' over mortar and the brick/Bumpin' shoulders with the devil in disguise," as well as the simple personal lyrics such as "I think I spent most of my life depressed/only thing on my mind was death," perfectly exemplify why Sweatshirt's fanbase is so large.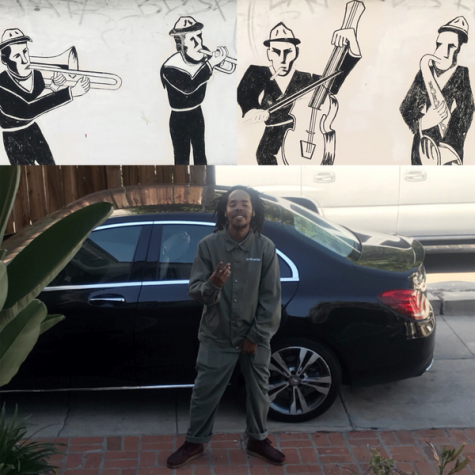 At around 25 minutes in length, some fans were displeased with how short the album was. However, in the an industry filled with bloated albums that manage to overstay their welcome, it's refreshing for an artist like Sweatshirt to cut his LP down to the necessities whilst still managing to maintain high replay value. In fact, not only does the album feel longer than it actually is, if it were any longer it probably wouldn't feel as consistent or cohesive as it is now. 
Arguably the most impactful stretch of the album comes in the last 3 tracks. The first of the three, "Playing Possum", is the first and only interlude on an album filled with nonstop rapping. In the interlude, Sweatshirt's mother gives a speech while his father, a poet, reads aloud one of his poems in the background. This song directly correlates with and transitions into "Peanut", a soberingly melancholy cut centered around Sweatshirt's grief over the recent passing of his now-late father. The last record is a simple yet spirited instrumental that, after the wallowing grief and depression of the last song, serves as a pick-me-up for both the listener and, hopefully, Sweatshirt himself. 
Since its release, Some Rap Songs has garnered glowing reviews from critics. Rolling Stone gave the album 4 stars, writing, "Some Rap Songs is an album that circles death, loss and maturity, but it's the rare album to resist offering any broader meaning to its themes. Earl doesn't provide any easy answers because he doesn't have any." Fans are also enamored with the Los Angeles native's new album; Some Rap Songs currently holds an 8.7 user score on Metacritic.
Some Rap Songs is currently available for streaming on Apple Music and Spotify.
Leave a Comment
Your donation will support the student journalists of Wiregrass Ranch High School. Your contribution will allow us to purchase equipment and cover our annual website hosting costs.
About the Contributor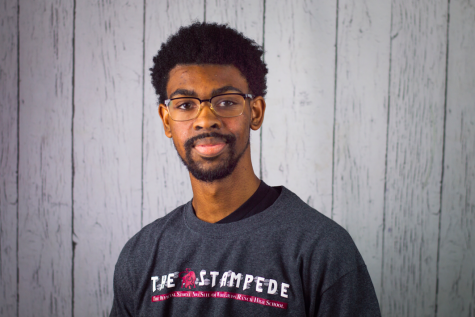 Stephen White II, Entertainment Editor
Stephen White II is a senior at Wiregrass Ranch High School. This is his second year writing for The Stampede. He likes to listen to music as well as write...