Swimming in circles
Analyzing the story Mac Miller told through music during and after his life.
Stephen Andrew Walter, 48, plead guilty to the distribution of fentanyl-laced pills that resulted in the death of 26-year-old Mac Miller, born Malcolm James McCormick. It is expected of Walter, one of the three people indicted in 2019 in connection to the death of Miller, to plead guilty on Nov. 8.
Two years after his death, to commemorate Miller's life, I found myself listening to his 2018 album "Swimming" once more along with the 2020 album "Circles," to complete the bigger picture, Swimming in Circles.
The bigger picture is the understanding that the albums are two parts of the image when standing on their own. Together, the albums make a mural that captures the meaning, life always repeats.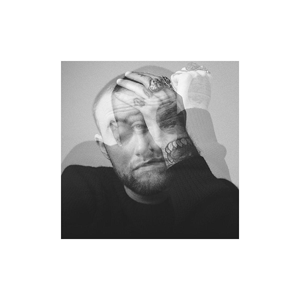 The brilliant nature of Miller's lyrics and musical choices leave critics and fans in awe. In the popular podcast, Dissect, they provide interesting takes line by line of each song in the album.
When Miller sang, "My regrets look just like texts I shouldn't send," Dissect was quick to make the correlation following the investigation of the artist's death. The way Miller received the lethal narcotics was through texts which lead to the transaction that would take his life. Time has aged these albums together in a beautiful and somber way, and encapsulates the mental state Miller experienced at the time.
"Swimming" is a story of depression and recovery, of living life. The lyrics, "I was drowning, but now I'm swimming," is using water as a metaphor for life. You can be swimming, floating, or drowning.
Swimming is the state of being happy, moving forward, and making waves. Floating is the state of existing; getting by, not knowing which direction you are going, just drifting at the surface. Floating could also be a nod to the substance abuse Miller faced at the time, being physically present, but his mind high–floating. Drowning is the feeling of sinking under, not being able to control the things that are happening around you, in a state of depression.
"Swimming" is a story of exhaustion and recovery, but the following album, "Circles" portrays a state of burnout and regret as Miller desperately sought the good in life.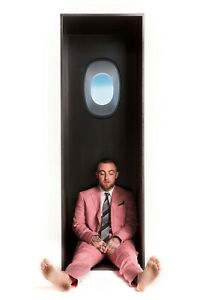 The covers for each of the two albums also holds a deeper meaning past the surface. For "Swimming," when I saw the airplane window, I kept envisioning turbulence, and how life may have bumps in its journey. Miller is seen in a pink suit, showing resemblance to his previous album, "Divine Feminine." His feet are dirty as if he traveled a long distance to get where he is. He is sitting in a box, trapped on all sides.
"The people that have the best chance of knowing me that would like to, would just be by listening to my music," Miller confessed in an interview with Craig Jenkins for Vulture. "Even friends that I've lost touch with, they ask how I've been, I'm like 'That's the best way to know how I'm doing.' Really."
Miller has said that we can understand him simply by just hearing the art he puts out. If you haven't listened to either "Swimming" or "Circles" I highly recommend just laying back one afternoon and taking in the lyrics. Whether you are interested in analyzing the hidden meaning, or just listening to good music, both albums have something to offer. Listening to the intricate music of Mac Miller is the way he intended for us to understand him, and to remember Malcolm James McCormick for the colorful life he lived and shared with the world.
Leave a Comment
Your donation will support the student journalists of Wiregrass Ranch High School. Your contribution will allow us to purchase equipment and cover our annual website hosting costs.
About the Contributor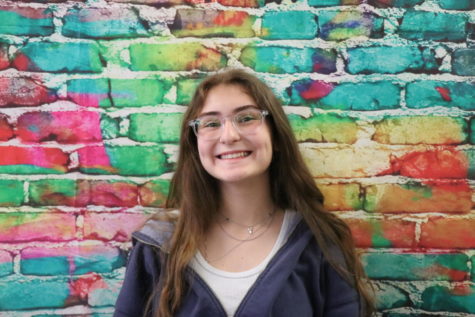 Kayla Arnst, Writer
Kayla is a freshman at Wiregrass Ranch and this is her first year writing for The Stampede. Her hobbies include creative writing and photo editing. After...