The false persona behind Rex Orange County
Devoted listeners feel betrayed as they await the truth.
English singer-songwriter Alexander O'Connor, known professionally as Rex Orange County, was charged with six counts of sexual assault on Oct. 10. The news shocked fans, with many professing their contempt for the musician's actions.
O'Connor gathered recognition following his features on American rapper Tyler, the Creator's 2017 album "Flower Boy" before releasing three albums himself; most of his songs are written with heavy emotion, particularly involving his romantic relationships. This admirable trait attracted listeners from the beginning.
"I started being [a fan] back in 2019 and I saw him in concert in 2022," Wiregrass sophomore Keira Tiwari said. "I liked the memories attached to his songs; the lyrics were cool, nothing life-changing though. There's a reason he hasn't been nominated for a Grammy."
Falling beneath the genres of indie rock and bedroom pop, O'Connor's songs also incorporate supplemental jazz and hip-hop influences. Wiregrass junior Gabriella Williams enjoyed the uniqueness of O'Connor's melodies and overlapping musical styles.
"I loved the melancholic but sometimes happy instrumentals," Williams explained.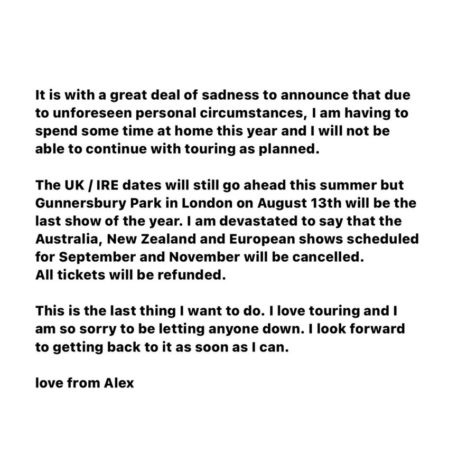 O'Connor pled not guilty to all six charges that allegedly occurred in June 2021 and was released on unconditional bail until his trial, set for Jan. 3, 2023.
"I was so surprised how someone who wrote beautiful, relatable pieces could do such a heinous crime," junior Anda Tran-Lam said. "It just made me realize that people aren't how they seem, as they have more depth than what they portray."
Other performers who have collaborated or are friends with O'Connor have not spoken about the situation. The "Best Friend" singer hasn't yet commented about the charges, but a representative of his released a statement on his behalf.
"Alex is shocked by the allegations, which he denies, and looks forward to clearing his name in court," O'Connor's representative said. "He is unable to make any further comment because of the ongoing proceedings."
People across the world took to social media to express their thoughts. O'Connor's stage name became a running joke as users ridiculed the singer for his actions.
"It's not easy finding out a musician whose songs helped you out during hard times is this horrible guy, and for some, the only way to handle it is to joke around," Tiwari said. "I've seen situations that were handled way worse online."
TikTok flooded with emotionally-driven reactions to the news, with some fans left teary-eyed and speechless. Others took more aggressive approaches: one such user recorded a video of themselves burning their Rex Orange County merchandise in a fire pit.
But those are only part of the discussion. Digital arguments have erupted on posts about the situation, with people defending O'Connor, attesting to his innocence, and denying the victim's story.
"I am an advocate of innocent before proven guilty, but regardless, I don't like how [social] media specifically addressed this situation and denied all allegations, rather than investigating and waiting for an official statement," Tran-Lam said. "Overall, I don't underestimate the power media holds onto society and how it could negatively impact expected impartial decisions."
Unsurprisingly, the criminal charges against O'Connor have brought him more infamy than was seen during his musical career. The standing of his criminal record remains tentative until January, but it's indisputable that his status now as an alleged assaulter granted him more attention than his status as an artist.
A quick search on Google Trends yielded evidence of this. The search query "Rex Orange County" was typed into Google at an alarmingly high rate during the month of October 2022, the term reaching its peak popularity immediately after news of O'Connor's criminal litigation surfaced.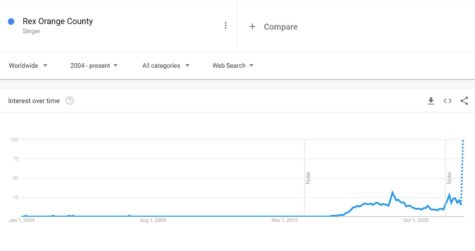 Still, with people voicing their feelings of betrayal, disgust, indifference, or, in some cases, pity for the singer in response to O'Connor's charges, little heed has been paid to the victim's situation.
The question remains as to whether people should separate art from the artist. There is no doubt that even with the added fame, O'Connor will lose listeners, at least until his trial is finalized.
"I will always believe the victim," Tiwari said. "I've removed him on all of my playlists and won't be listening to him anymore. His last album was garbage anyways. My heart goes out to the victim."
Leave a Comment
Your donation will support the student journalists of Wiregrass Ranch High School. Your contribution will allow us to purchase equipment and cover our annual website hosting costs.
About the Contributor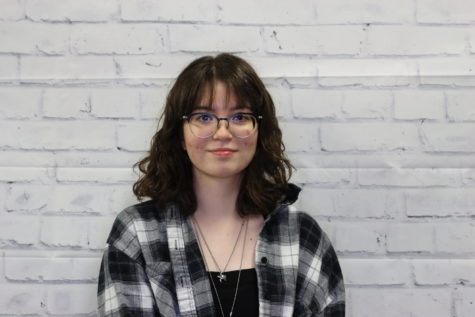 Dominique Phillips, Copy Editor
Dominique is a junior and this is her first year writing for The Stampede. She enjoys reading, writing, baking, and creating art in her free time. Dominique...