Eminem shocks the world with surprise album "Kamikaze"
Eminem shocked many with the release of his new album, Kamikaze, on August 31st, 2018. The acclaimed rapper's tenth studio album was released without any promotion and without any warning, not even a full year after his previous album, Revival.
In many ways, this new album could be interpreted as a direct response to the criticisms his last album received. Gone were the big-name singers for hooks and commercial sound; the only features on Kamikaze are from rappers Joyner Lucas and Royce da 5'9" and singer/songwriter Jessie Reyez. The album's tracks were cut down from a considerable 19 on his previous record to a much more manageable 13, and as a result the runtime is almost over 30 minutes shorter.
Another big change from his last album is Eminem's subject matter. Omitted were the songs dedicated to politics; current president of the United States Donald Trump is mentioned, but he is far from the only person to draw Eminem's ire.
Eminem attacks a variety of individuals, from rappers Tyler, the Creator and Machine Gun Kelly to radio personality Charlemagne the God. He even targets so-called "mumble rappers" like Lil Yachty and Lil Pump, a position that has been the topic of debate for the past couple of years in the hip-hop community.
Eminem also praises artists like Kendrick Lamar, Big Sean, 50 Cent, and J. Cole, which is interesting considering that Cole has also made songs targeting these "mumble rappers", but has also made it clear that he intends to understand their perspective and reach out to them.
The direction that Kamikaze took comes as a collective shock compared to the approach the 45-year-old rapper took with his previous LP. His last album was universally panned for poor delivery and an inconsistent theme, as well as subpar production and lackluster lyrical content. It seems like the legendary rapper took this into account, vastly improving his beat selection and choosing instead to prove his lyrical acumen rather than preaching an overall message to listeners.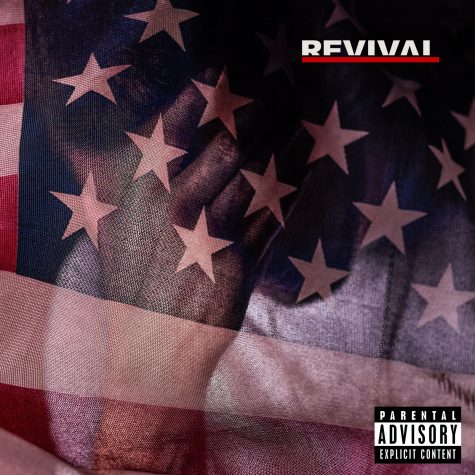 With that being said, Kamikaze has its fair share of critics. A recent Rolling Stone article seems to take issue with the album's content, writing that "The rhymes have more grace and torque than the scream-raps of his last LP, 2017's Revival, but that doesn't make them much more enjoyable." Highsnobiety is also unsatisfied with the album, writing that "As challenging as some of this music may be, Kamikaze ultimately fails not from lack of quality but from Eminem's lack of self-awareness." Time will tell how Kamikaze will be received critically by fans overall; the album currently sits at a 65/100 on Metacritic.
Eminem is projected sell 325,000 album units in his first week; Revival sold 267,000 units it's first week. In addition, Eminem is creeping toward #1 on the Billboards top 100; it would be his ninth consecutive #1 album since the release of his sophomore LP, The Marshall Mathers LP.

Loading ...
Leave a Comment
Your donation will support the student journalists of Wiregrass Ranch High School. Your contribution will allow us to purchase equipment and cover our annual website hosting costs.