Featured Athlete: XC and track runner, Ava Schmitt
Freshman Ava Schmitt has been running for as long as she can remember. Growing up, her older siblings always focused on running, and she always enjoyed it too. After experiencing and trying other sports, Ava truly found her love for running during 5th grade track.
"I never really realized how much passion I had for running until I joined track," Ava explained. "After that, it was the only sport I ever focused on."
This summer Ava moved to Wesley Chapel from Chicago and joined the Wiregrass cross country team. As a rookie runner, Ava was the only athlete from Wiregrass to qualify for states, placing 48th with a time of 20:27 for her 5K.  By the time she is a senior, she is hoping to place top ten in states.
"Ava is truly an amazing runner," Girls cross country and track coach John Ackerman remarked. "It's very exciting as a coach because Ava has so much potential for the next four years."
Ava decided to join the track team as well during the cross country off season, her favorite events being the 1 mile and 2 mile. Ava is the conference champion for both of these events, with a time of 5:28 for the mile and 12:06 for the 2 mile.
"My goals right now are to get my mile time to be close to 5 minutes and my 2-mile time under 11:30," Ava explained.
As of now, Ava has the third-fastest time in school history for the mile and the fifth-fastest time for the 2 mile. Nikita Shah holds both these records from 2012, with a time of 5:03 for the mile, and 10:47 for the two-mile. With three years remaining to attempt to improve her time, it is a high probability Ava could claim this school record.
As for after high school, Ava has big dreams she is constantly working to achieve.
"I want to run for a D1 college, but I'm not sure where just yet," Ava explained. "As long as I continue to work hard, I'm hoping I'll have many options to choose from."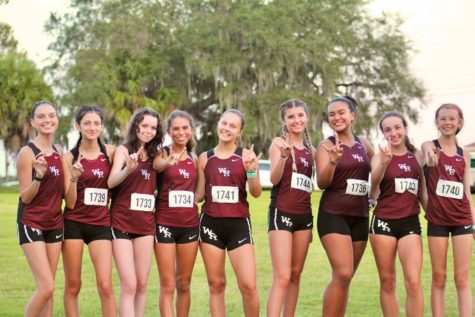 When it comes to hard work, Ava knows what she's doing.
"The most important thing about running is staying consistent," Ava explained. "I run every single day, it's the best way for me to improve and get better."
Ava also expressed how her teammates, coaches, and dad encourage her to stay consistent and reach for her goals.
"One of my favorite parts of running is watching myself and my teammates get better," Ava expressed. "It's amazing to watch all of our effort and hard work pay off."
Another important aspect for Ava is her mentality.
"Before every meet or race, I tend to get very quiet as I mentally bring myself to focus on the race," Ava explained.  "While I'm running, I try to clear my mind from everything except my breathing and running. When I'm finished, I always reflect on how I could have done better. All of this helps me improve and get faster and faster."
Overall, Ava has succeeded tremendously as far as her first year of running in high school is concerned. She will hopefully continue to develop, improve and win as she continues her athletic career.
"Running has taught me so much, but most of all it has taught me to never give up and that I can achieve anything with hard work," Ava said.
Leave a Comment
Your donation will support the student journalists of Wiregrass Ranch High School. Your contribution will allow us to purchase equipment and cover our annual website hosting costs.
About the Contributor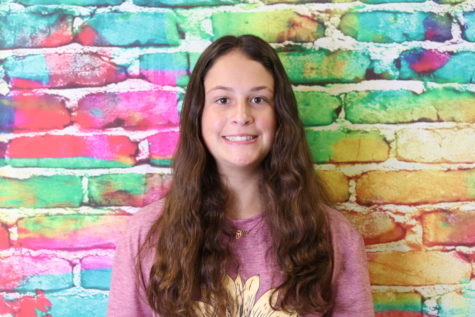 Ellie Webster, Writer
Ellie is a freshman at Wiregrass Ranch and this is her first year writing for The Stampede.  She is an athlete on the cross country team and the girls...