New 'Gossip Girl' breaking barriers
Gossip Girl has returned with a new look, a new attitude, and new secrets to spill.
Twelve years ago, the CW released a show titled "Gossip Girl", which followed the lives of extremely wealthy high school students in Manhattan, where their secrets, scandals, and darkest confessions were revealed on a blog also called Gossip Girl. The series was extremely popular, lasting six seasons, launching the careers of Blake Lively & Penn Badgley, and becoming a staple of the 2010s culture. Now the show is back for the social media age, focusing on influencers and supporting a diverse cast.
When the reboot was first announced in July of 2019, many fans didn't know if the show would follow the original cast, integrate the original cast with new members, or just be a complete new retelling for the modern age. This was quickly answered when the cast announcements began in March 2020.
The original show rarely had POC or LGBTQ+ characters that weren't in some form of subservient role, or not receiving enough screen time to be considered a supporting character. The reboot centers around Julien Calloway, portrayed by Jordan Alexander, and Whitney Peak's Zoya Lott, two black actresses who lead the show's A storyline. Julien is the most reflective of the modern change, as she is an Instagram influencer who gained her wealth from her father being a record producer.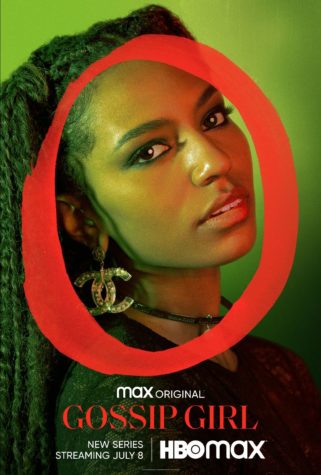 The B storyline follows Akeno "Aki" Menzies, played by Evan Mock, an Asian-American bisexual skater who is currently in a relationship with Emily Alyn Lind's character, Audrey Hope. Although, Mock is also interested in Max Wolfe, portrayed by Thomas Doherty, an eccentric, pansexual playboy. Beyond that, Zión Moreno stars as Luna La, a Mexican transgender character who is a fan favorite of the show. Right next to her is another fan favorite, Monet De Haan, played by Savannah Smith, the richest and meanest girl in school who happens to be black and a lesbian. The series has been credited for highlighting characters that wouldn't have been portrayed in such ways twelve years ago or in even some shows nowadays.
Junior, Sofia Marasco is a fan of the up-to-date social change.
"I do feel like the cast is a lot more diverse than the original," Marasco stated. "It's not as forced in the aspect of diversity, but as the teenage lifestyle."
"Gossip Girl" 2021 isn't just making changes with what kind of characters they are showing, but how much of the characters they are showing. No longer is "Gossip Girl" on The CW and has to censor itself because of it, now the show is streaming on HBO Max and HBO is not holding back. The show has strong profanity and nudity, something the original Gossip Girl avoided.
Josie Lewis, freshmen, feels that the more adult content is representative of the teen life.
"I think it's fine to have more vulgar content in a high school show,' Lewis revealed. "Teenagers do act like that, pretending that we don't wouldn't be genuine."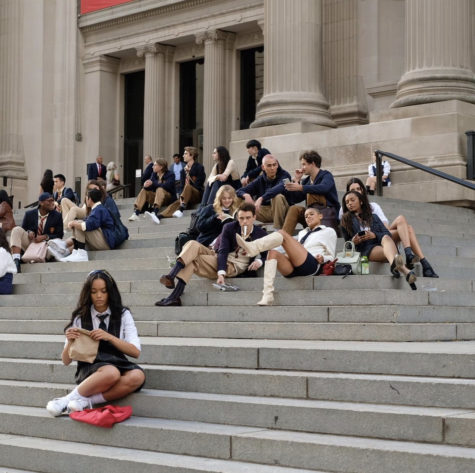 An obvious similarity between the show and its reboot, is the character's social status, and with that comes some iconic fashion moments. The original Gossip Girl was known for its legendary outfits. Many stemming from the character Blair Waldorf and her more preppy style versus Serena's party girl aesthetic. The reboot actually faced a lot of backlash for their fashion choice, mostly targeted at the lead character Julien for "not looking like the Gossip Girl aesthetic."
"Gossip Girl" is modern media that has finally gotten representation right. It's fun, hilarious, and has you clutching your nonexistent one-thousand dollar pearls. To catch up on all the latest drama before the second season, you can stream "Gossip Girl" on HBO Max now.
View Comments (2)
Your donation will support the student journalists of Wiregrass Ranch High School. Your contribution will allow us to purchase equipment and cover our annual website hosting costs.
About the Contributor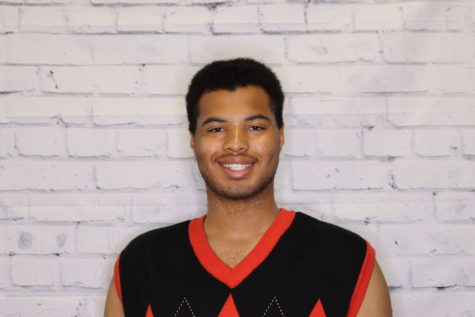 Elijah Conley, Media Manager
Elijah is a senior at Wiregrass Ranch and this is his second year writing for The Stampede. "He's back!", and better than ever. He is the co-president/co-founder...