Boys soccer qualify for the Champions League tournament
Wiregrass Ranch boys varsity soccer had to beat Carrollwood 4-0 Friday night or win by five points in order to be eligible for the Champion's League tournament they have worked hard to compete in. Not only did Wiregrass meet the score requirements to qualify for this tournament, but they exceeded them winning 5-0. 
The Bulls arrived to the game with the intent to dominate. Going into the first half of the game, the Bulls took control with possessions; however, they didn't put many points on the board. The only goal scored during the first half was by Justin Amis during a penalty kick with 15 minutes on the clock. 
"There wasn't a thought in my mind that I wasn't going to make it," Amis explained. "I buried the ball in the back of the net and continued on with the game, knowing that we would get the 4 goals." 
This was the beginning of the Bulls fight.
During half time, coach David Wilson gave the team a pep talk reminding them that the game was not over.
"In my mind, I was just thinking that we still needed to win the game, but in the back of my mind I was thinking that if we could come out and get an early goal in the 2nd half, we still had a shot," Wilson stated. 
Going into the second half, Wilson changed up the line-up and moved sophomore midfielder, Jeramy Caruso, to the outside. 
"That was the lift we needed," Wilson explained.
Sure enough, at the start of the half with 35 minutes still on the clock, Caruso scored the 2nd goal of the game for Wiregrass making the score 2-0. Moments after this goal, Caruso proceeded to score a header off of a corner kick putting the Bulls ahead by three points.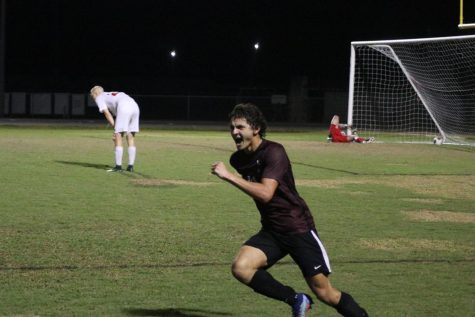 The Bulls continued playing defensively, fighting for the ball, knowing they needed one more goal to qualify for the Champions League tournament when a window of opportunity arose and Alec Santiago capitalized on it. The ball was cleared to Santiago, who drove the ball down the field and without hesitation, took the shot, scoring the 4th goal for the Bulls, further fueling the team.
"When I scored the 4th goal, the relief that I felt was amazing," Santiago explained. "Celebrating the goal with my team was the best part. Those are the types of moments that all sports players live for."
Even though this was an exciting goal for the team, the game was not over. With seconds left in the game, Curso and Aidan Ettouati connected, Curso assisted Ettouati who scored the 5th goal of the game, securing the Bulls spot in the Champions League tournament. 
About the Writer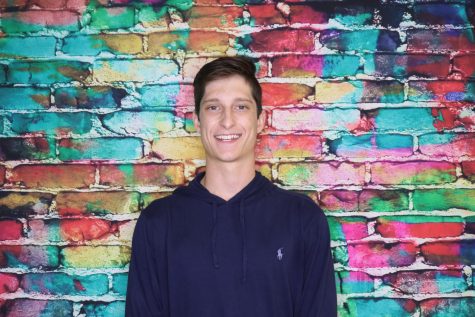 Michael Donley, Writer/Photographer
Michael is a senior at Wiregrass Ranch and this is his first year writing for The Stampede. He is studying in the Wiregrass medical program. After high...