The best Madden game yet?
New modes enhance the enjoyment of the game.
As the Madden football video game franchise grows older, the games continue to improve, and that really shows in the new Madden 20, which was initially released in 2019. Could Madden 20 really be the best Madden game yet?
One big addition to the new Madden game was the improved story mode, "QB1 Face of the Franchise". You begin this short campaign by creating your own player, and through the story you control what type of player you become. In the storyline, you are benched through college, but return in your last year to play in the College Football Playoffs.
You can choose to play for one of ten college teams, including Clemson and Florida. This mode is fun because College Football teams haven't been seen in a game since NCAA 14. There have been some recent developments showing that a new NCAA game will be released in 2021.
Then after the college playoffs, you go on to the NFL Combine and the NFL draft where depending on your performance through the game you get drafted higher or lower in the draft. Your goal is to be drafted at number one. After this takes place, the game mode shifts to the standard franchise mode, which is kind of disappointing because after the draft, the story gets dropped, leaving no connection with it.

Loading ...
The Franchise mode is generally untouched this year, with the only major change being a text message system between your owner, coaches, disgruntled players and more that can help you improve your team's stats, morale, and skill. Besides this change, not much was changed in this mode for the centennial season.
Other new features on Madden 20 are X-Factor and Superstar abilities. This gives top players in the NFL abilities that can be activated through making good plays that enhance the players skill.  These create more of a strategic feel to the game as well as making the game more fun.
Finally, a new game mode added for this game is called Superstar K.O. This game mode is still under development. You play by drafting three legendary NFL players and play games with a base squad online against other players. If you win, you get to draft a new player. If you lose, it's game over. This mode goes on until you're the best, and then you start from scratch. This game mode is the most interesting in all of Madden, and I'm excited to see how it turns out after it's fully developed.
Madden 20, with its new game modes and additions, make it the best Madden game to date in my opinion.
Leave a Comment
Your donation will support the student journalists of Wiregrass Ranch High School. Your contribution will allow us to purchase equipment and cover our annual website hosting costs.
About the Contributor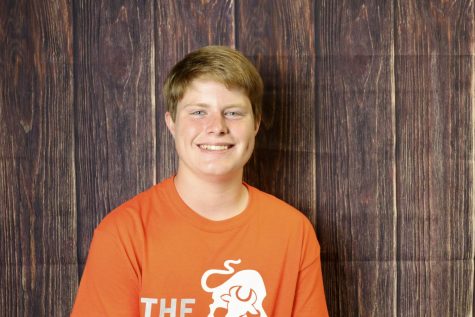 Bradley Rybolt, Writer
Bradley Rybolt is a junior at Wiregrass Ranch and this is his first year writing for The Stampede. He is interested in writing different pieces for the...