Wiregrass Ranch boys and girls golf teams hopeful for titles
A recap of the boys' and girls' golf season so far.
The Wiregrass Ranch golf teams have both had a successful season; the boys with a 8-4 record and the girls with a 10-2 record. Much of this success can be attributed to the positive chemistry on both teams this year that many players have enjoyed throughout the season.
"The team has been like a family–kind of–because we are always having fun," senior golfer Brenden Schmied commented.
Golf Captain Casey Moran feels that his team has a bright future for the remainder of the season.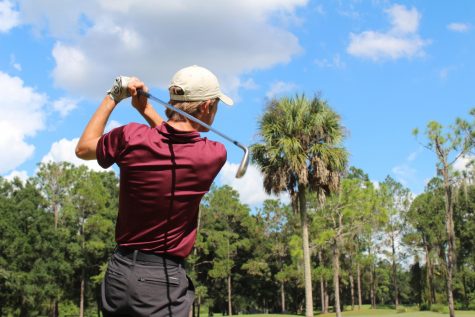 "I am really confident going into the second half of our season and playoffs, and hopefully if it all goes well, we might pull out a district win," Moran expressed. "I personally believe that the team we have this year could quite possibly be the best we've had in the better half of a decade.
Coach Horrigan believes that the team has a strong group of players and continues to see improvement.
"I believe that we will be competitive in the Conference (Top 5) and hope to challenge for the district title," Horrigan affirmed.
The girl's golf team has also had a great year, with standout players like Sophomore Norah Catlin who has averaged a score of 35.8, Junior Loryn Finn who has averaged a score of 48.3, and Senior Karlye Finn who has averaged a score of 48.8.
Caitlin is not only a great player for the Bulls, but a key player for state attention.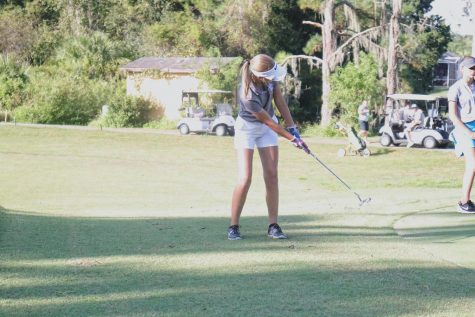 "She is one of the best golfers in the state. She finished twenty-fourth in the state championships last year and is doing just as well this year," Coach Jeremy Calzone said.
Members of the girls golf team show great enthusiasm towards the team and the sport.
"I enjoy being able to play every day, after school, with such great people, especially Coach Calzone and my dad," Karlye Finn said. "They are awesome on every level!"
Calzone has high hopes for the team this year competitively.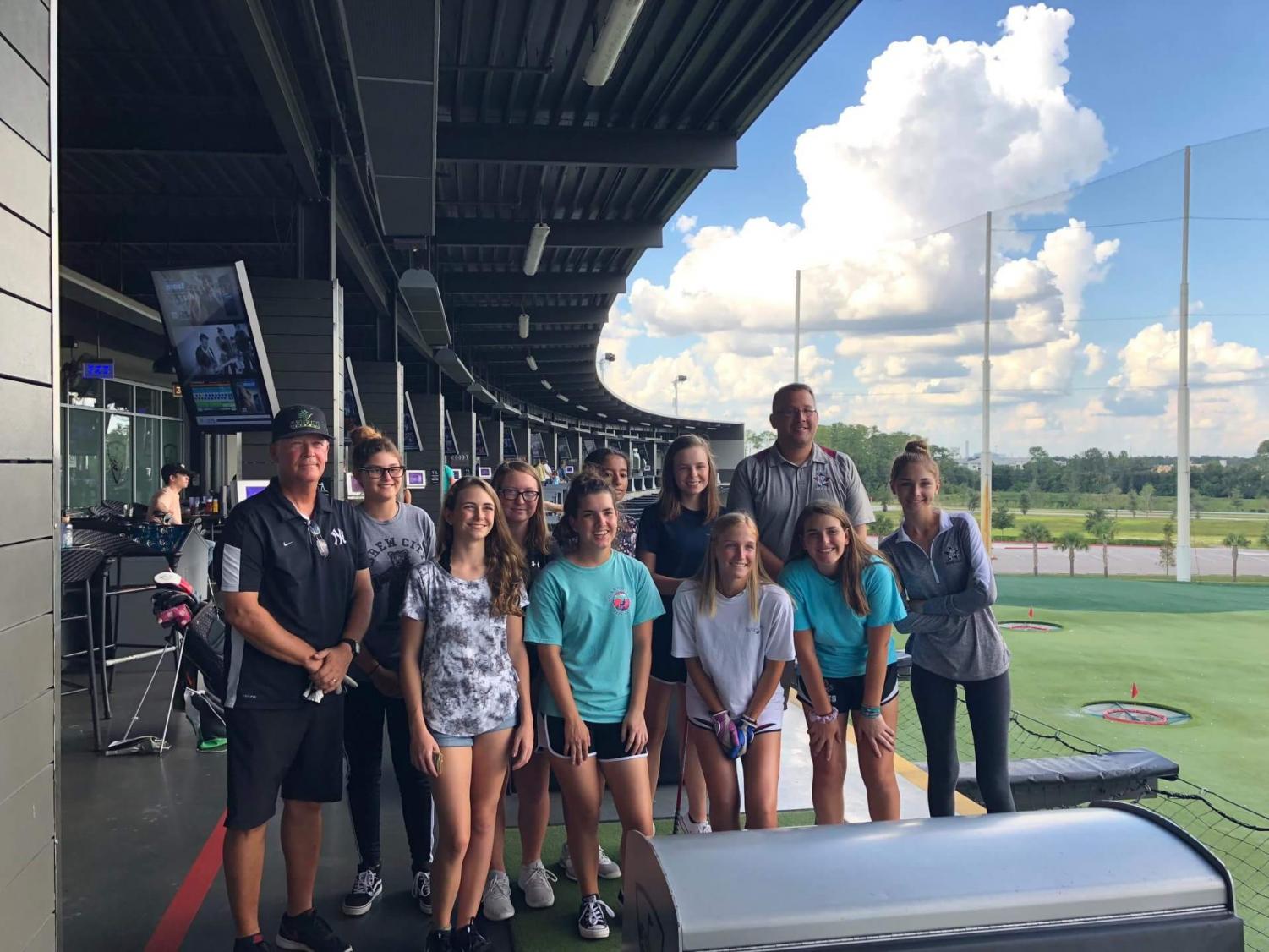 "Our goal is to get the whole team to the state championships. They have been third or fourth at regionals the last few years and we want to break through and make the states by finishing in the top two teams," Calzone explained.
The next boys and girls golf match is the Golf SAC Conference meet. The boys will play at Crescent Oaks and the girls compete at the Groves, Monday, October 8, 2018.
About the Contributors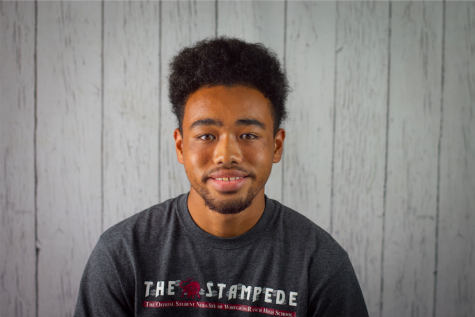 Damon Walden, Writer
Damon Walden is a senior at Wiregrass Ranch High School. This is his first year writing for The Stampede. He enjoys fishing and playing basketball during...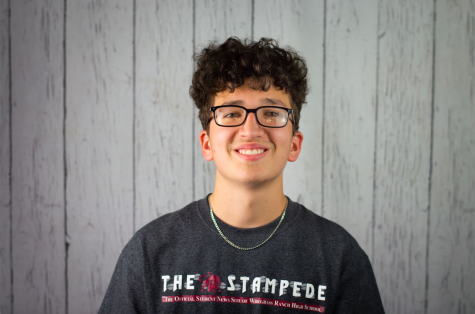 Philip Carvalho, Sports Editor
Philip Carvalho is a senior at Wiregrass Ranch, and it is his second year writing for The Stampede. He is the secretary for the National Honor Society...