Wiregrass girls volleyball take down Fivay
Hang on for a minute...we're trying to find some more stories you might like.
The Wiregrass girls varsity volleyball team defeated the Fivay Falcons 3-0 on their home court Wednesday night, bringing their record to 4-1. The individual sets were 25-15, 25-11, and 26-24.
The Bulls were coming off another 3-0 win against the Leto Falcons last week, dominating every set by more than 15 points.
The first two sets of the Fivay game started out very similar to their game against Leto, with Wiregrass winning by 10 or more points in both games. The Bulls showed their strengths at the net with crucial blocks and a strong serving game.
One key block ended the second set, as sophomore middle hitter Zoi Evans deflected a hard spike from a Fivay hitter.
"Blocking for any team is a big part [of the game] and when you have good blockers, you have a good defense, which allows everything to set up," Evans explained.
Fivay started off the third set with a 4-2 lead, but the Bulls quickly responded and tied the score up 6-6. The game remained a back and forth battle, until Fivay committed a serving error, giving the Bulls a 25-24 lead. On the next point, Fivay interfered with the net, giving Wiregrass a hard earned 26-24 set win, and the game win.
This win is big for the Bulls going into a tough match-up against Steinbrenner, who is 6-3 this season, and defeated the Bulls last seasons 3-0.
"Steinbrenner is bigger than Fivay for us," said Head Coach Robin Holowiak. "It's nice to have this moral support win already in our pocket, so we can take that and carry it to the the game tomorrow."
The Bulls played Steinbrenner Thursday evening, and despite 4 close sets, Steinbrenner took the win 3-1. The Bulls play again Monday against rival Wesley Chapel High School, and hope to rally from this set back.
About the Writers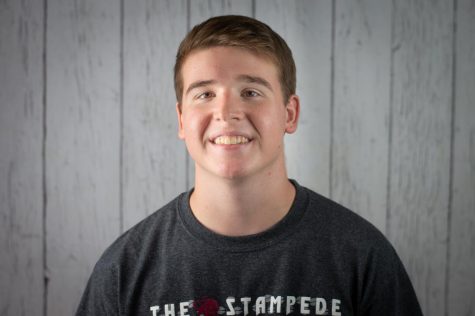 Jason Mazursky, Writer
Jason Mazursky is a senior and this is his first year working for The Stampede. He plays on the lacrosse team, and likes to watch all kinds of sports. He is excited to write about sports, especially basketball and lacrosse. After high school, he hopes to go to college and study physical therapy.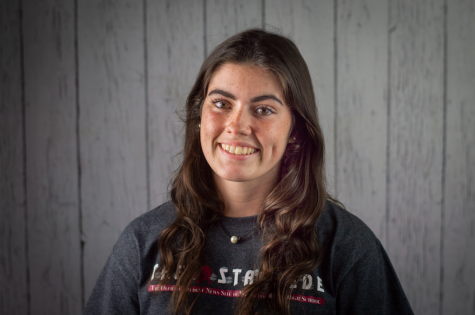 Alexis Pryor, Webmaster
Alexis Pryor is a senior at Wiregrass Ranch High School. This is her first year writing for The Stampede newspaper. She is part of the varsity volleyball team.  She is a member of the S.A.D.D club, photography club, bowling club, and National Honor Society. Alexis loves going to the beach and playing with dogs. She...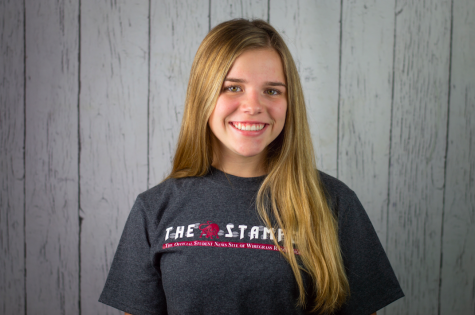 Emily Baig, Writer
Emily Baig is a senior at Wiregrass Ranch. She is on the varsity cheer team. This is her first year writing for The Stampede, but she is excited to begin publishing articles. Emily enjoys going to school sporting events and is in the spirit club, Bulls Nation. Emily loves working with kids and teaches gymnastics...