"Logan" a spoiler free review
An absolutely powerful finale to Hugh Jackman's Wolverine .
The "X-Men" Movie Franchise has never been entirely consistent with the quality of it's films. One year you get the fantastic "X-Men: Days of Future Past," but then the next year you get the sort of boring "X-Men: Apocalypse." However, this strange dichotomy in quality is never more present than within the stand-alone "Wolverine" movies. The first movie in the series, "X-Men: Origins: Wolverine," was almost unbearably terrible, and its sequel, "The Wolverine," only a slight improvement. This is why "Logan," Hugh Jackman's final outing as Wolverine, is so surprising; it is legitimately an phenomenal movie.
"Logan" is, oddly enough, a road trip movie, following the titular Logan (played by Hugh Jackman), Professor Charles Xavier (played by Patrick Stewart), and Laura (played by Dafne Keen) as they make their way from Mexico to Canada. What is truly strange is how well the isolation of the open road works to develop each character's relationship with one another. Throw in a couple brilliantly vicious villains in the form of Donald Pierce (played by Boyd Holbrook) and Dr. Price (played by Richard E. Grant) and one of the most enticing movies of the past decade begins to take shape. While "Logan's" story does drag occasionally, it feels as though this was a purposeful move to create calmer scenes to offset the large action scenes present in the movie. Personally, I would rather have genuinely touching and moving scenes in superhero movies even if that means the movie lasts around three hours.
Dafne Keen particularly impressed with an astoundingly nuanced performance with some of the best child acting I have ever seen. Keen was able to portray a steely confidence and a childish vulnerability, and her acrobatic prowess was also truly impressive. Jackman and Stewart turned in an unsurprisingly beautiful performance; not to mention the two's relationship within the movie being utterly heartbreaking at times.  As for Holbrook and Grant, they both were adequate but they rarely took many chances with their performance. Honestly, even their poor performances are leagues above most these days.
The action set pieces are hands down the best part of the movie; however, the action scenes are also why you shouldn't take young children to "Logan." Director James Mangold expertly crafted each fight scene to drip with emotion and pain. Even when Logan is battling the worst scum, Mangold still manages to make the audience empathize with them as their life ebbs away. I hesitate to spoil any of the exquisite action present in "Logan," so just know that if you thought Wolverine was a bit tame in previous movies, Wolverine is no longer pulling his punches (or claws rather).
Hugh Jackman's farewell to the franchise that rocketed him to stardom is emotional, brutal, and the breath of fresh air that the genre of superhero movies needs. If you're old enough to check out "Logan" then just go and watch "Logan;" you won't be disappointed.

Loading ...
Leave a Comment
Your donation will support the student journalists of Wiregrass Ranch High School. Your contribution will allow us to purchase equipment and cover our annual website hosting costs.
About the Contributor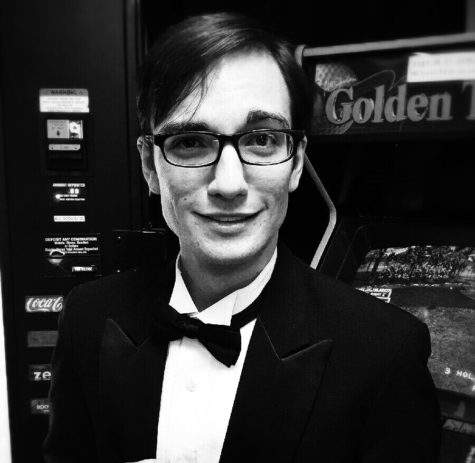 Brenden Campbell, Copy Editor-in-Chief
Hello! I have been working on this paper for about a year (since it was an actual paper), and I am really looking forward to moving into the digital space....