'Halloween Ends': a worthy ending to the franchise's finale?
"Halloween Ends" will mark the end of Jamie Lee Curtis's performance as beloved final girl Laurie Strode.
After nearly 50 years running, the Halloween franchise is officially coming to a close with "Halloween Ends," the 13th and final installment. With the 1978 original, 1981's Halloween II, and H20 intricately developing the legendary character Laurie Strode, fans get to watch as she faces off against her decades-long enemy, Michael Myers, for the last time in theaters on Oct. 14.
Emma Dubois, a Wiregrass junior and longtime horror fanatic, shares her thoughts regarding the newest addition to the series.
"This series has been continuing for decades and has had a few questionable choices," Dubois said. "But it has been my favorite horror series for years, so there is no doubt in my mind that 'Halloween Ends' will be a great ending to the series."
Time and time again, sequels, trilogies, and in this case, quadrilogies, consistently leave fans disappointed when it comes to popular film franchises. With director David Gordon himself claiming that "Halloween Ends" will cause an immense amount of displeasure from fans, debates spark as to whether the film will truly conclude the Michael Myers era. Nevertheless, just as you can't simply kill the man behind the mask, you can't kill the notorious series which has somehow found a way to outlast any other horror franchise.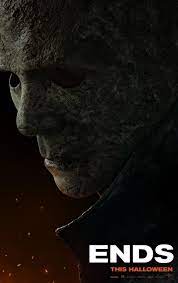 Some fans were disappointed that too much information was revealed in the film's trailer. A popular theory is that either Laurie or Michael will die, while others claim both characters will die by the end of the fourth film. The latter seems like the most probable due to it already being explained in the trailer.
Thus, with this being the final Michael Myers film in the Blumhouse timeline, one thing is for certain: it's overdue. So, what is it about this particular franchise that has against all odds outlasted other horror series? More importantly, what keeps fans coming back?
Emma Johnson, a sophomore at Wiregrass, shares her opinion on the series.
"I've been watching these films since I was a child, so in a weird sense they comfort me," Johnson said. "I just love knowing that no matter what happens, Michael Myers will always come back."
John Carpenter's 1978 "Halloween," the thriller that not only set the bar for all future productions but influenced generations of horror to come, was incredibly unique. Opening up with a prolonged sequence, fans get to witness a brutal murder take place through the eyes of a six-year-old Michael Myers. The white masked psychopath, who only kills on Halloween night, has in a way become a TV staple.
Lily Anderson, a senior at Wiregrass, provides her thoughts on the legendary franchise.
"I can't wait to see this in theaters on Friday," Anderson said. "With Halloween being right around the corner, watching the knife-wielding psycho continue to bounce back is always something that both terrifies and excites me."
It is clear that a major factor as to why this franchise has continued for so long is because of the sense of nostalgia it has created over the years for fans. The numerous attempts at rebranding and modernizing the beloved series have gone wrong almost as many times as they have gone right. Regardless, this fact won't halt viewers from buying a ticket to see the final movie, "Halloween Ends," in theaters this weekend.
Leave a Comment
Your donation will support the student journalists of Wiregrass Ranch High School. Your contribution will allow us to purchase equipment and cover our annual website hosting costs.
About the Contributor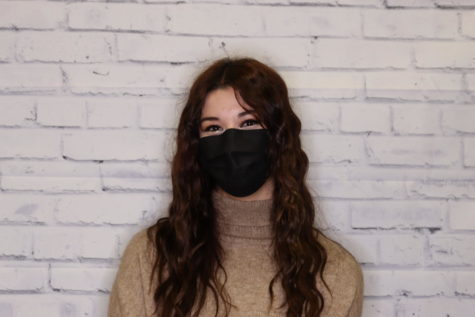 Jennifer Sleem, Writer


Jennifer is a senior at Wiregrass Ranch, and this is her second year writing for The Stampede. She is a member of NEHS, NAHS and Key club. She is...