'Don't Worry Darling', you can wait until streaming for this
Wilde's turbulent film leaves a lot left to be desired.
The sophomore debut of Olivia Wilde's filmography,  "Don't Worry Darling"  officially released to a mixed reception.
The film follows Alice and Jack Chambers happily living in a 1950's experimental community, but once Alice starts to glimpse strange visions, she begins to question what her husband is really doing when he goes to work at The Victory Project each and every day.  This is Wilde's second film, as her critically acclaimed "Booksmart" won over fans with its vulgar humor and likable characters. What caught many off guard was the sudden genre change from Wilde, as she started off with a teen comedy only to switch over to the psychological horror genre.
This excited a lot of fans, as many actors who jumped into the directorial business similar to Wilde found major success in creating iconic horror films; John Krasinski from "The Office" created a boundary pushing horror film known as "A Quiet Place" and Jordan Peele from "Key & Peele" created the Oscar nominated horror film "Get Out." As Wilde seemed to be destined to follow in the footsteps of the greats, fans set their expectations high for "Don't Worry Darling."
To build on to the already ever-growing anticipation, the cast was announced, which only garnered more excitement. Florence Pugh, an Oscar nominee actress, joined the project alongside Gemma Chan and Chris Pine. It felt as though everything was coming together; the cherry on top was the announcement that Harry Styles would continue his newly established acting career since his debut in "Dunkirk" by joining "Don't Worry Darling" as well.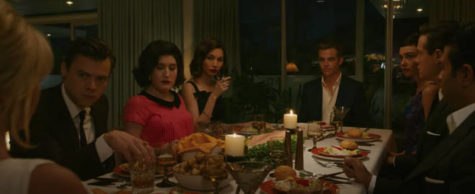 Everything seemed to be going right with this film… until it wasn't. Before the film even came out, it was met with negative press regarding a rift between the director and main actress, hostile work environments, and a torrid press conference at the renowned Venice Film Festival with awkward responses, uncomfortable postures, and Florence Pugh not even showing up for it despite starring in the film.
Fast forward to today, the main positive coming from most reviewers was that Florence Pugh's exquisite performance along with the beautiful cinematography of the film were the most intriguing aspects.
"I really enjoyed the visuals; turning the utopia of a 1950's alternate-reality community into some macabre, twisted version of a dream was so interesting," seniro Lauren Wright stated.
Unfortunately, that is where the celebration ends. One of the most controversial aspects of the movie also happened to be one of the most appealing points: Harry Styles. His acting was heavily criticized by some, while others were more sympathetic for Styles, like Wiregrass Sophomore Keira Tiwari.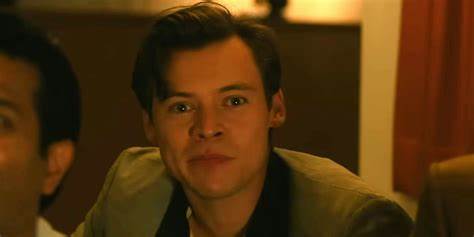 "Not everyone can be Lady Gaga and have an amazing singing to acting transition," Tiwari says.
Another point of contention surrounding the film was the storytelling itself. In the mystery genre of storytelling, it is expected to have a bit of ambiguity for the audience to interpret the film, but not to a point of fault, which is how Wiregrass Alumni Emma Oros describes it.
"There were too many plot holes in the film leaving unanswered questions," Oros explained.
Every movie will have its issues, but when the criticisms begin to outweigh the positive responses, the experience will be nothing short of forgetful. The average viewer might have been intrigued by the cast and the colorful set, but once a story becomes too complex to follow, it is safe to say that it might be time to start worrying, darling.
"Don't Worry Darling" is now out in theaters and is expected to start streaming starting Nov. 8th.
Leave a Comment
Your donation will support the student journalists of Wiregrass Ranch High School. Your contribution will allow us to purchase equipment and cover our annual website hosting costs.
About the Contributor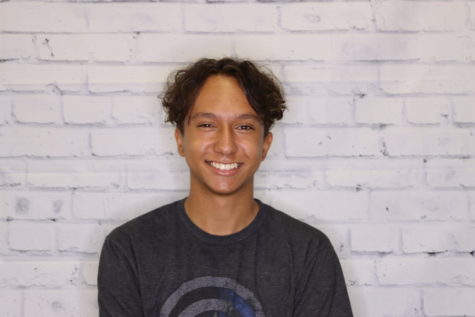 Zackaria Benbrahim, Writer
Zack is a senior at Wiregrass Ranch and this is his first year writing for The Stampede. He is the president of Movie Club at the Ranch. Outside of school,...