Christopher Nolan's divisive film 'Tenet' turns two
Tenet's two year anniversary: a time for celebration or mourning?
Two years ago, in the midst of the deadly Coronavirus pandemic, acclaimed director Christopher Nolan released "Tenet" to the world. In its opening weekend, the film made $9.5 million, one of the biggest openings during the pandemic, but a historical low for a Nolan film. As the film turns two years old, let's dive back into the world of "Tenet" and see if Nolan's motion picture was truly a celebration of what makes him great, or if it was the final nail in the coffin for a director past his prime.
"Tenet" follows a spy, played by John David Washington, who uses a secret weapon to bend time to stop the impending World War III. The film also stars Robert Pattinson, Elizabeth Debecki, and Kenneth Branagh.
Rotten Tomatoes critic score rated the film 69%, while IMDb rated it a 7.3 out of 10. An average rating, but with Nolan's popularity and critically acclaimed film record, it is riveting to see such a mixed reception of "Tenet." Wiregrass senior Isabel Elder agreed with this mixed reaction.
"The concept was interesting, but I don't feel like it was carried out well enough to tell a successful story," Elder explained.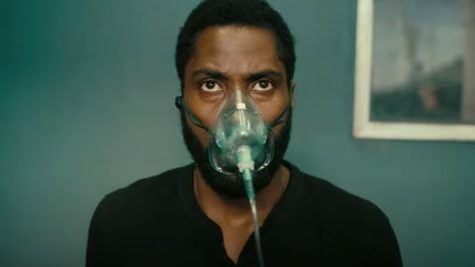 Christopher Nolan's depiction of time in "Tenet" is easily the most divisive aspect of the film. The use of time travel in the film involves various objects moving backwards, such as a bullet re-entering a gun after it was shot. Another example of this intriguing concept shows a person becoming "inverted."
To the person being "inverted," everything around them is in reverse. To "non-inverted" people, everything is normal, but if they catch a glimpse of an "inverted" human, they see that the person is doing everything backwards. This is how time travel works in the film; people become inverted to change events that were already destined to change.
Although the film is extremely confusing to some, Wiregrass math teacher Avery Walker thinks that this is the most appealing aspect of "Tenet."
"It is something that I personally had never seen in a film, so it kept me drawn into the movie, wanting to see more of that kind of feature," Walker said.
The runtime of the film is two hours and thirty minutes, but for some it felt much longer.
"If you decide to watch it, good luck… you will need 5 hours of free time," sophomore Nischal Kuchimanchi said.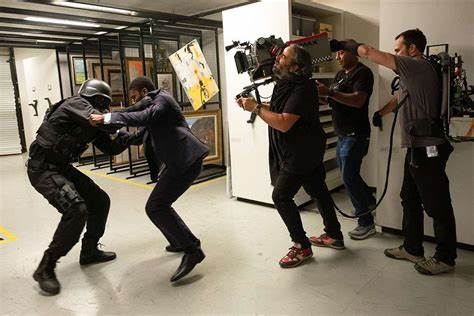 One of the most widely praised aspects of the movie is its cinematography. Hoyte van Hoytema worked on the film's stunning shots, and most agree it is one of "Tenet's" biggest strengths.
Kuchimanchi agrees, despite disliking the film, that "the camera work and editing are probably it's only real assets."
The film's biggest flaw across most reviews goes hand-in-hand with the depiction of time in the film. Christopher Nolan is no stranger to writing amazing spectacles of film, but most criticisms of "Tenet" mention the inconsistencies of the story.
"There are too many plots going on in the movie, it is hard to keep track of facts and storylines," Elder said.
Even Walker, who really enjoyed the movie, was dissatisfied with the writing.
"It constantly has you asking questions that you need to figure out on your own," Walker explained.
Despite all the criticism and praise of the film, "Tenet" was unfortunately a box office failure. The timing of the release really ruined the chances of this film making a profit. In the end, "Tenet" was an overcomplicated film with some moments that truly remind us how great Nolan can be as a filmmaker, but his time in the spotlight is fading.
View Comments (3)
Your donation will support the student journalists of Wiregrass Ranch High School. Your contribution will allow us to purchase equipment and cover our annual website hosting costs.
About the Contributor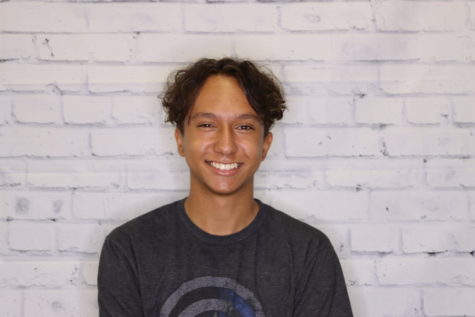 Zackaria Benbrahim, Writer
Zack is a senior at Wiregrass Ranch and this is his first year writing for The Stampede. He is the president of Movie Club at the Ranch. Outside of school,...