"Fantastic Beasts and Where to Find Them" Spoiler Free Review
J.K. Rowling Continues to Flesh out her Wizarding World at the Cost of its Characters.
While "Fantastic Beasts and Where to Find Them" is an impressive first venture into screenwriting for long-time author J.K. Rowling, the mind behind "Harry Potter" sacrifices her staple of developed, interesting characters and plots in favor of unimpressive visual spectacle.
A shining light present within "Fantastic Beasts" are the performances turned in by the film's large cast. My personal favorite performance had to be Colin Farrell's; his character, Percival Graves, maintains a very enjoyable sense of mystique and oiliness that is only further heightened by Farrell's outstanding performance. However, all the brilliant actors in the world couldn't save this movie from being rife with hollow, one-dimensional characters. Without jest, almost every single relationship is a cliche of a cliche and seems to only enforce the idea that every movie needs a romantic sub-plot, even if that sub-plot is paper thin. While the characters and their relationships were written with a shockingly paint-by-numbers methodology, it could be argued that seeing those relationships develop more at the cost of some of the more frivolous magical beast scenes (such as the one where a magic rhino tries to rape a man in the central park zoo) would have benefited "Fantastic Beasts" a great deal.
To be completely fair to "Fantastic Beasts," my dislike of the computer generated visuals may be completely lost on those who don't mind when a large portion of a movie is taken by characters with no real stage presence. However, the lack of any animatronic or puppet creatures made many of the "stand around and gawk" scenes often found in these types of movies to be especially disenchanting. Allow me to contrast this with the 2014 blockbuster, "Jurassic World;" in "Jurassic World" most of the dinosaurs are completely computer generated, but whenever an emotional scene came up between the dinosaurs and the humans (a la the Apatosaurus death scene) the computer animation was replaced with a puppet. Puppets allow for actors to physically touch the large creatures so that there aren't any moments where a chin scratch looks like a belly rub; such flubs were far too prevalent within "Fantastic Beasts."
The overall story of "Fantastic Beasts" was underwhelming as well. The pacing of the narrative was structured around the many visual effects heavy magical beast scenes with sparse tension until the latter half of the movie. Despite this, the slower paced story did offer interesting peaks into the wider world of the "Harry Potter" franchise that are certain to intrigue fans of the series. Unfortunately, as in the case with the film's confusingly rushed finale, the world building often took precedent over the characters and the plot. This favoring of seemingly irrelevant information was highlighted by the inclusion of a five minute intro that only serves to preemptively excuse the movie's lazy and nonsensical final twist. Without giving too much away, J.K. Rowling leaves the audience rooting for the villains and booing the heroes in a way that is completely unintentional.
If you are a fan of the previous "Harry Potter" movies, "Fantastic Beasts and Where to Find Them" will surely not disappoint. If this is your first outing into the wizarding world, I suggest you quit while you're ahead.
Leave a Comment
Your donation will support the student journalists of Wiregrass Ranch High School. Your contribution will allow us to purchase equipment and cover our annual website hosting costs.
About the Contributor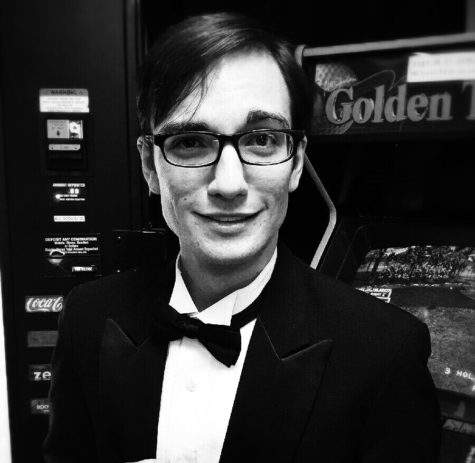 Brenden Campbell, Copy Editor-in-Chief
Hello! I have been working on this paper for about a year (since it was an actual paper), and I am really looking forward to moving into the digital space....