'Squid Game' is the internet's latest obsession
A possible warning for our dystopian future, "Squid game" shows the darker side of humanity.
"Squid Game," released Sept 17, is an eerie Willy Wonka-esque version of "The Hunger Games" that has soared off the charts on Netflix, quickly becoming the streaming service's number 1 show in 90 different countries. The Korean drama has been a hit with audiences across the globe, with many fans binging the entire season in just one day. The Netflix original, consisting of nine episodes total, is gruesome and heartbreaking, but impossible to stop watching.
The premise of the show involves 456 citizens of South Korea who are all deeply in debt and would do anything for cash. They get offered a chance to play a game with a grand prize of over 45 billion won (roughly 38 million USD), but there's a twist, if they don't complete the games, they get ruthlessly murdered in front of the other participants. Relationships and teams are quick to form amongst the players, but in a game where the goal is to be the last one standing, friendships are bound to end in blood and tears.
There are six challenges total, each a sadistic and gory version of popular Korean children's games. The haunting soundtrack along with the brutal graphics make for an unsettling and outstanding dystopian TV show.
The insanely popular series grips the attention of audiences of all ages, including the students at Wiregrass Ranch. Junior student, Chloe Salerno, recently watched the show and was immediately hooked.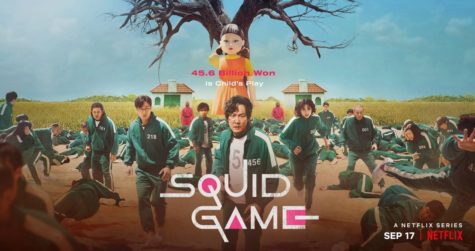 "The ending was really surprising," Salerno stated. "I can't wait for the next season!"
Sophomore student, Chanel Arruda-Bellerose, also watched the show, and is eager for future seasons.
"The ending was an interesting twist on how the rest of the season had been playing out and created an amazing entrance [for a possible future season]," Arruda-Bellerose explained.
Many fans speculate that "Squid Game" has an underlying message about the evils of capitalism and how far people will go for money in today's society.
"I think it's showing that people are willing to do anything to be rich," Salerno states. "I also think it reflects that people care more about money than they do family."
Arruda-Bellerose had a different perspective on the issue.
"I think most of them played the game to have something in their lives other than just pain and troubles," Arruda-Bellerose explained.
"
The scariest part of the show is that something like this could definitely happen [in real life].
— Salerno
In a world where the price of living is sky-high while the minimum wage stays low, it's not too far of a reach to wonder if a competition like "Squid Game" is in our future.
"The scariest part of the show is that something like this could definitely happen [in real life]," Salerno said.
Arruda-Bellerose had a similar sentiment on the topic.
"With how much the world is changing socially and the fact that money has such a tight grip on this generation, it could certainly be a possibility," Arruda-Bellerose said.
Leave a Comment
Your donation will support the student journalists of Wiregrass Ranch High School. Your contribution will allow us to purchase equipment and cover our annual website hosting costs.
About the Contributor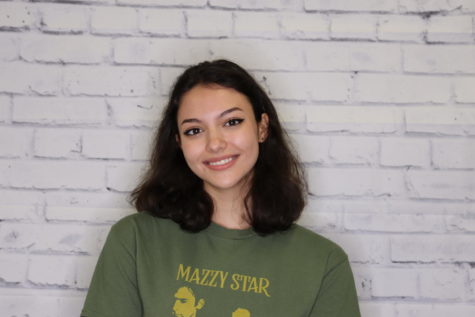 Lauren Wright, Entertainment Editor
Lauren is a senior at Wiregrass Ranch and this is her second year writing for The Stampede. She is a member of the CNA program, movie club, and is a vice...