Importance of an Asian superhero in the MCU
Representation makes a difference with Shang-Chi
Marvel Studios' "Shang-Chi and the Legend of the Ten Rings" shows the importance of representation, continuing phase four of the Marvel Cinematic Universe (MCU), in its goal to tell more inclusive stories of race, culture, and identity that allows a wider audience to see themselves portrayed as heroes onscreen.
"Shang-Chi and the Legend of the Ten Rings" was released on Sept. 3 and is an action packed, Chinese martial arts film that pushes cultural identity. This is the second film of the fourth phase within the MCU, featuring a trailblazing story and cast. Simu Liu, Marvel and Twitter enthusiast, who first tweeted about his hopes to be a Marvel superhero in 2014, stars in the title role. The movie received immediate praise from critics and audiences alike, continuing to top the box office in its fourth week in theaters.
Junior, Sofia Marasco, saw "Shang-Chi" during its opening weekend.
"It is easily one of my favorite Marvel movies, and one of my favorite movies of the year," Marasco stated "From the writing, to directing, to cinematography, to costumes, to soundtrack, and of course the acting; all of it was amazing."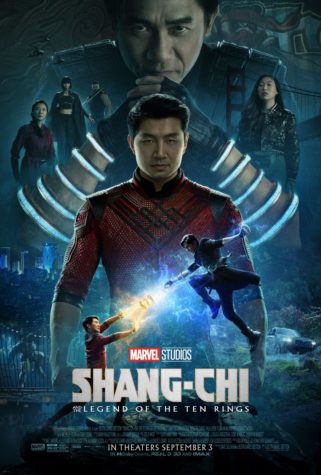 Although Marvel projects like "Black Panther", "The Falcon and the Winter Soldier", and "Shang-Chi and the Legend of the Ten Rings" have given audiences glimpses into other cultures, the MCU didn't start out that way. The first three phases of the MCU have had predominantly white leads, including even the most recent female lead movies.
Junior, Elijah Conley, has also noticed this lack of representation within the studio.
"The MCU has characters of color like Sam Wilson, Rhodey, Jimmy Woo, Shuri and of course, Black Panther himself King T'Challa," Conley explained. "But besides the 'Black Panther' film, which was needed, the MCU's portrayal of POC characters is… token? They're all portrayed as the best friend or comical relief."
This best friend trope discussed by Conley, is found in a lot of earlier Marvel movies, especially in the first two phases of films. In the "Iron-Man" films, Tony had Rhodey. In the "Captain America" films, Steve had Sam. In the "Thor" films, Thor had Heimdall. In "Captain Marvel", Carol had Fury and Maria.
"It's hard to relate and fall in love with a universe where 'anyone can be a hero' but you can't even see yourself [represented on screen]," Conley conveys.
With the studio starting a new phase with titles that include "The Falcon and the Winter Soldier", "WandaVision", and "Black Widow", representation both for people of color and females has improved.
Sophomore, Peter Huynh, agrees with the lack of representation in past MCU films, but notes the importance of Shang-Chi for Asians and other people of color.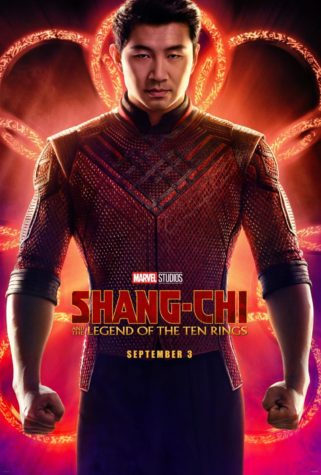 "Many Asians and other POC's see themselves usually as that one smart character in the corner in media, or what they are stereotypically perceived as," Huynh said. "This movie pulls a 360 on that idea. Now everyone can see the potential of people of color."
Shang-Chi is the first Asian lead and Asian-American hero within the universe. The film does a fantastic job of showing aspects of Chinese culture as well as Chinese mythology, martial arts, and family dynamics. It also contains powerful female representation in addition to its already diverse story.
"Shang-Chi is especially important in this day and age because people are looking for Asian and other POC characters to look up to," Huynh explained.
If you have yet to see the film, you can catch "Shang-Chi and the Legend of the Ten Rings" in theaters now or wait until Nov. 12 to stream it on Disney Plus.
View Comments (1)
Your donation will support the student journalists of Wiregrass Ranch High School. Your contribution will allow us to purchase equipment and cover our annual website hosting costs.
About the Contributor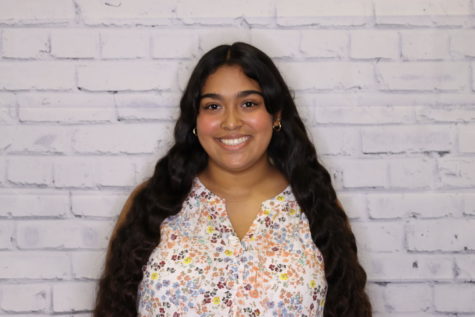 Alyssa Cortes, Editor-in-Chief
Alyssa is a senior at Wiregrass Ranch and this is her second year writing for The Stampede. She is the co-president/founder of Activism in Film Club,...